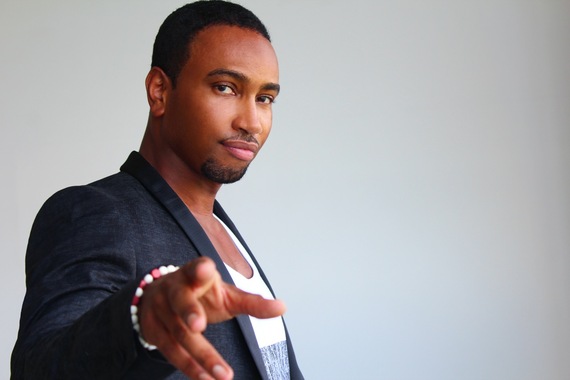 Bille Woodruff likes to have fun, but the party for Addicted the night before was a little too much. He had possibly three vodka-laced house drinks foisted upon him, and a long shower was needed this Thursday morning to get his mojo up to par. But, truthfully, he looked no worse for wear, and much, much younger than someone who's been directing music videos (e.g. Toni Braxton, Celine Dion, Britney Spears, and Luther Vandross) for almost a quarter of a century ought to.
Admittedly, this director of the films Beauty Shop with Queen Latifah and Honey with Jessica Alba was a bit anxious. His latest effort, Addicted, was opening on the next day nationwide. A faithful adaptation of erotica queen Zane's million copy bestseller, the romancer showcases the posteriors of William Levy, Tyson Beckford, and Boris Kodjoe as they try to satisfy Sharon Leal's Zoe, who's suffering from a hardy case of sex addiction that's destroying both her marriage and career.
"It is nerve-wracking," Woodruff shared, "because you work so hard on a movie, and you put your heart and soul into it, but because of the way the business works now, everything is a quick headline. A quick blurb. All your work boils down to one weekend really no matter how good the movie is."
"But I'm really happy with the film," he added, "and I think people will really like it. I wasn't like this a couple of weekends ago, but somehow this week I feel really happy that people will get to see it. So regardless of the numbers, I'm actually feeling calmer than I ever had when I had a movie opening. I think it's one of the best things I've ever done."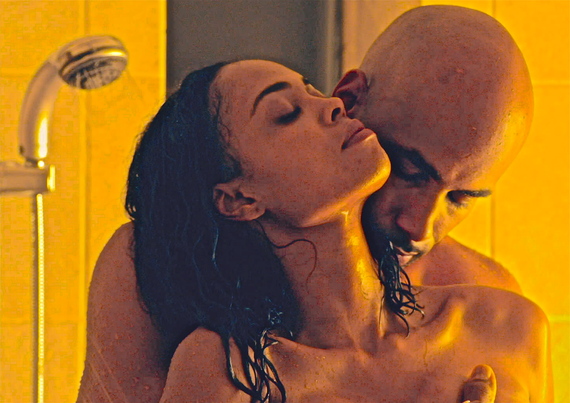 Woodruff needn't have worried. Addicted had the highest gross per theatre over the weekend of any wide release. According to Variety, its audience's makeup was 72% African-American, 15% Latino, and 82% female. Why? Because before Woodruff, very few filmmakers were willing to explore a black woman's sexuality on her own terms.
Even The New York Times, which proffered a mixed reaction to the film, noted there was a "propulsive energy" to the lust scenes and "if there were an award for best-looking cast," Addicted would be the winner.
Besides bumping up the heat in malls across the country, Woodruff, whose dream projects are biopics of James Baldwin and Langston Hughes, wants to showcase black men as they really are and not as stereotypes. He had already accomplished this in his many videos, especially those with the Tony Rich Project and Joe.
"I believe in the diversity of all the different colors and shades of human beings," Woodruff insisted. "So for me, I love when you see a black person being a villain because to me there's power in that. Because I think that there's a kind of power being taken away if the black characters always have to be perfect or kind of asexual, like the character that's the police chief or whatever who doesn't really get angry or curse. There's empowerment in using positive images, but in reality, if you want to have people realize how much we are really all the same, you have show the diversity of the human condition. I'm interested in showing black men in all their different shades the same way everyone else is shown."
Watching the recent news concerning Ferguson and all that followed across the country has caused Woodruff to want emulate one of his early heroes, Spike Lee, even more than he has in the past. "I thought race relations would be getting better by now," he noted. "I remember being in high school, and I'm from Richmond, Virginia. I had a white girlfriend, and we just automatically knew like when we were out and she was in the passenger seat that if we saw a police car, she would duck down. You knew maybe they would think I did something or that I had abducted her"
Then there was the incident in Washington, DC, when Woodruff was attending the University of Maryland, College Park. "I think I weighed a buck fifty, and I was not threatening to anyone. I was leaving a nightclub with two of my friends, and I won't bore you with the whole long story, but I ended up having 5 police cars stop me and a police motorcycle that my car ran over because they yanked me out before I could turn on the brakes. They beat me, and rammed my head repeatedly into the windshield. It was horrible, and I hadn't done anything."
"So, yes, in life, I've experienced racism, but I also experienced the opposite as well. I think it's what you gravitate to, and I do feel that the world is getting better, but I have to say these recent things, they really are sad to me because I thought that we were moving further ahead."
At least, Woodruff's career is leaping forward. He's directed the much awaited sequel to Drumline, which will air on VH1 on October 27th, and he can rest assured that Addicted has more than a few more money-making weeks at the box office before it hits stores as a DVD and becomes a Netflix sensation. There's also chatter of another Zane adaptation, which wouldn't surprise his friends.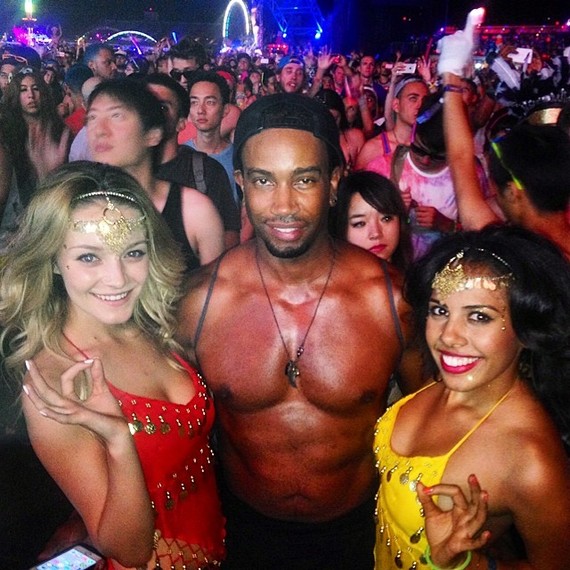 "I'll tell you, Toni Braxton told me when she heard I was directing Addicted, "Oh, God! I'm so glad you finally got to make a film like this to get it out of your system. Now you can stop trying to get me naked."
Calling all HuffPost superfans!
Sign up for membership to become a founding member and help shape HuffPost's next chapter