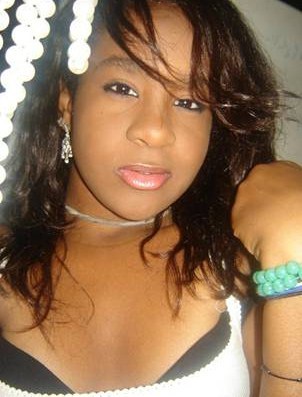 Born March 4, 1993, Bobbi Kristina Brown was the only child of the late Whitney Houston and one of five children born to Bobby Brown. Now at the age of 22, Bobbi Kristina Brown has died on July 26, 2015, surrounded by her family to finally be at peace and rest with her mother. It is sad to believe that we are about to say good-bye to this beautiful soul, when just more than three years ago we said good bye to Whitney.
Let's Talk... Behavioral Health Disorders
It is time for society to open their eyes to those like Bobbi and others who suffer from addiction and mental health disorders of depression in silence. It is time to UNDERSTAND as long as society focus is on the negative images concerning behavioral health disorders with the negative images of the stigma and shame associated with any mental health or addiction, no one will truly reach out for HELP!
As noted by the Office of Minority Health: Only 8.7 percent of adult African American Blacks, versus 16 percent of adult Whites, received treatment for mental health disorders. That only 6.2 percent of adult African American Blacks, versus 13.9 percent of adult Whites, received medications for mental health disorders. While 68.7 percent of adult Whites with a major depressive episode received treatment and only 53.2 percent of adult African American Blacks did.
Grief is a powerful emotion and in many cases the death of a love one can introduce someone to un-addressed and un-aware behavioral health issues. As someone who has lost both parents...I truly understand Bobbi Kristina Brown's pain of losing her mother. When children and their parent (s) are close-like friends, DEATH can make it seem as if you have lost your best and only friend. The pain of loss is so deep you long to be with them. Bobbi Kristina Brown is and should be remembered more than just Whitney Houston's and Bobby Brown's daughter. Bobbi Kristina, should be the beginning of a BEHAVIORAL HEALTH AWARENESS MOVEMENT for those who suffer with depression and addictions known as Co-Occurring Disorders.
Now, I ponder your thoughts to the question... why do people who are rich, famous, beautiful and talented feel the need for drugs and alcohol? Life coach and family advocate Lisa Nkonoki, who says she helped Ray Charles Jr. overcome his addictions, had offered her services to her longtime friend, Bobby Brown, once stated that Bobbi Kristina, who as the child of addicts is at risk of stumbling down the same path. Nkonoki says that celebs, like anyone else, can become addicts because they don't feel strong or good about themselves at some level.
It is TIME to EDUCATE, REWRITE and ADVOCATE for CHANGE.
Society must be educated that addiction and mental health disorders are bed partners, and together they can ruin your life. However, one should always remember... DON'T GIVE UP! Most importantly there is HELP OUT THERE!
If you or someone you know is struggling with mental health disorders, addiction or suicidal ideation, please do not hesitate to get help from the Behavioral Health Department in your city, state or town.
Calling all HuffPost superfans!
Sign up for membership to become a founding member and help shape HuffPost's next chapter