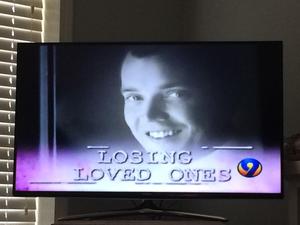 I woke up on Monday morning and turned on the television while I was drinking my morning coffee. It had not been on for more than a minute and I saw my brother's face pop up on the screen as part of a promo for a story the local ABC affiliate was doing on families being torn apart by the prescription drug problem in local communities. My mother was part of the interview.
It's been a little more than two years since my brother, Will, died from a prescription drug overdose of fentanyl -- a powerful opiate that is 100 stronger than morphine and 40 times stronger than heroin.
Will's death sparked an investigation by local authorities and the SBI and they have been working diligently for the past couple of years in bringing down the people that are dealing these drugs.
One day after my mom's interview aired, the news reported that there had been 25 arrest made in a prescription drug ring in the small county I grew up in. The same county my brother bought drugs in and the same county he died in. My brother is one of 673 people who died from prescription drug overdoses in North Carolina is 2012.
As I read the article about the most recent arrests and saw their mugshots on the local news, you would think I would be thrilled. And while I am happy that they are temporarily off the streets from selling drugs, I can't help but hurt for them, as I assume they are addicts themselves.
I decided to write each of them a letter letting them know who I was and what I thought about them and their current situation. I mailed the letters to the addresses that were listed in the newspaper. Maybe they will never read them. Maybe they will throw them away. But my hope is that maybe, just maybe, it will provide one of them with some hope for a future free from drugs.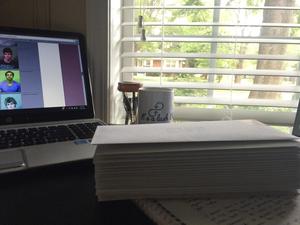 So, this was my letter to the drug dealers who were arrested. This is my letter to drug dealers everywhere...
Dear --
My name is Allison Hudson. I am the sister of Will Hudson who died on April 22, 2012 from an accidental overdose on the prescription drug, fentanyl. His death sparked an investigation by the SBI into the prescription drug problem in Stanly Co, which is what led to your recent arrest.
I know you are not the drug dealer who sold my brother the drugs that killed him because that person is facing involuntary manslaughter charges for selling him the drugs. That person has also turned his life around and is no longer selling drugs and has gotten clean and sober. In fact, I helped him find treatment for his addiction after he hit his bottom and reached out for help.
I don't know if you knew my brother, if you were one of his dealers, or if you have no idea who he was, but he is probably a lot like some your "customers." He was a good kid who became addicted to opiates and spent a lot of money on them over the years.
I often wonder what you do with the money you make selling drugs. It is my assumption that you spend it on drugs yourself, because you too are an addict like he was.
If that is the case, my hope for you is that the current circumstances you find yourself in will be your "rock bottom" and will motivate you to turn your life around.
You see... when I saw your picture in the newspaper and on the evening news, I didn't see you as the many things that people think you are... I see you a sick person who needs help and most likely can't do it alone.
So, I guess what I want to say is this --
I understand addiction. I am a recovering alcoholic myself. Before I got help, I didn't understand addiction. I didn't think a life without alcohol or drugs was possible. I was mentally, physically and spiritually dead. I sit in rooms at 12 steps meetings everyday with people who have been exactly where you are today and they have turned their lives around and are happy, joyous and free.
No matter what you have done in your past. No matter what you have had to endure. No matter what you are currently facing, there is still hope. I promise you that. I would venture to say that you are not a bad person, but you have made some bad decisions as a result of your addiction. I believe in you and hope your current circumstances will motivate you to not give up, but to be willing to try something new and live a life you can be proud of. Some of the most inspiring recovery stories I have heard are from people who have been to the gates of hell and experienced unimaginable things in their life.
There is help out there... you just have to want it. There is no shame in asking for help. Addiction is a disease and it needs to be treated as one. You are not responsible for your disease. You are responsible for your recovery.
I have enclosed several numbers of places that would love to help you. My prayer for you is that you reach out for help. You are not alone. You deserve to live the life you were intended to live, not the life your addiction has given you.
My thoughts and prayers are with you,
Allison
Need help with substance abuse or mental health issues? In the U.S., call
800-662-HELP (4357) for the SAMHSA National Helpline.