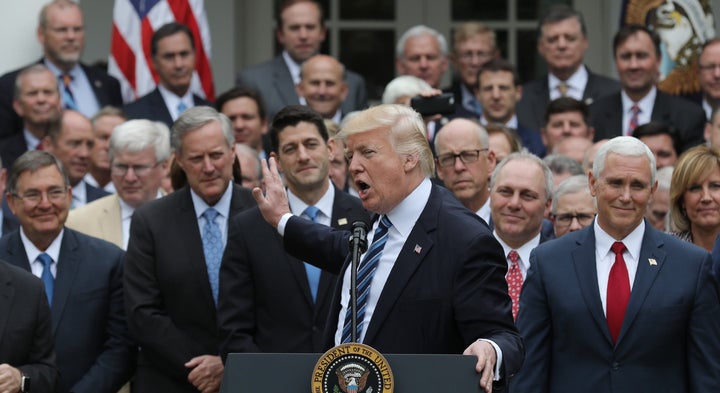 When I founded an addiction treatment center in Costa Mesa, California, my motive was simple: to give other men struggling with substance use disorder the same chance I'd had to get sober. This was almost 15 years ago, long before the opioid crisis started to claim so many lives. Back then, there were approximately 25,000 drug overdose related deaths per year. Now, that number has doubled, and an overdose kills one person every 15 minutes. My work, and the work of so many recovery advocates, is far from over.
Although the recovery movement started as a grassroots cause, it has started to make its way into the mainstream. Addiction, once a taboo subject, has made its way into national headlines and even to the White House. Silence on the issue of addiction and overdose related deaths, not to mention the families and communities affected by this terrible tragedy, has only added to the thousands of deaths. However, a few key political representatives have taken up the banner and are speaking out about this national health crisis. Among them is Governor John Kasich, a Republican from Ohio who's fighting against Medicaid cuts that would deny life saving treatment for people with substance use disorder.
He, along with Senator Rob Portman, a Republican from Ohio, and Senator Sheldon Whitehouse, a Democrat from Rhode Island, give me hope that we'll find a bipartisan solution to the opioid crisis. Governor Kasich and three other GOP governors are speaking out against the Republican-authored American Healthcare Act Bill while AHCA opponents like Senators Portman and Whitehouse prepare to fight it in the Senate.
They all agree that repealing the ACA would be inhumane, and put a heavy burden on the huge population of people already struggling with substance use. In a recent letter from Governor Kasich and three other GOP leaders, the new bill "provides almost no new flexibility for states, does not ensure the resources necessary to make sure no one is left out, and shifts significant new costs to states." These four governors are doing what they can to protect people with chronic health conditions like addiction. They are opposed to the ACA repeal, which helps so many people in need.
When I met with Governor Kasich, we both had stories to tell about the addiction crisis. As a person in recovery I have also seen the heartbreaking effects of substance use disorder up close. We both know the consequences of leaving it untreated. In fact, he's worked hard to make sure more people with a substance use disorder get help: Ohio enrolled an additional 700,000 people to its Medicaid rolls under the Affordable Healthcare Act. He also signed an opioid abuse prevention bill in January that tightens restrictions on prescription opiates and makes it easier for people to get into treatment.
As the drug related death toll rises, state and local government action is more important than ever. The AHCA would phase out these new enrollees by 2020 and cut federal funding that allows clinics to treat people in need. The health care bill is especially dangerous to low-income people with substance use disorder, because it classes addiction as a pre-existing condition. That means that if someone has recently gone through treatment, their insurance rate could skyrocket, leaving them unable to afford treatment, medical care, or other help for their potentially fatal illness. In some cities in Ohio, the morgues are already full. The bodies of people who have died of overdoses are instead stored in refrigerated truck trailers, waiting for burial. If the crisis continues, there will be more losses.
Leaders like Governor Kasich, Senator Portman, and Senator Whitehouse demonstrate the kind of compassionate, progressive action we need right now. During my meeting with Governor Kasich earlier this month, we discussed the importance of treating recovery like what it is: a nonpartisan issue. Substance use disorder affects people from all walks of life, all income levels, all races, all orientations, all political leanings, and all faiths. As a person in recovery, and someone who works closely with the recovery community, I've encountered all kinds of people who struggle with this disease. Republican or Democrat ― we can't let our political differences interfere with the life and death battle that so many people in this country face every day.
If we're going to help, we need to focus on healing this crisis together. I believe that Governor Kasich shows what politicians can do when they put people first and work for the common good. Governor, I'll be at your side in this fight, every day. We will face this crisis until all people with substance use disorder have the same opportunity I had: the chance to get sober, heal from addiction, and live their best lives in recovery.
Jeremy Broderick is a national recovery advocate and founder of Windward Way Recovery in Costa Mesa, California.
Calling all HuffPost superfans!
Sign up for membership to become a founding member and help shape HuffPost's next chapter
BEFORE YOU GO