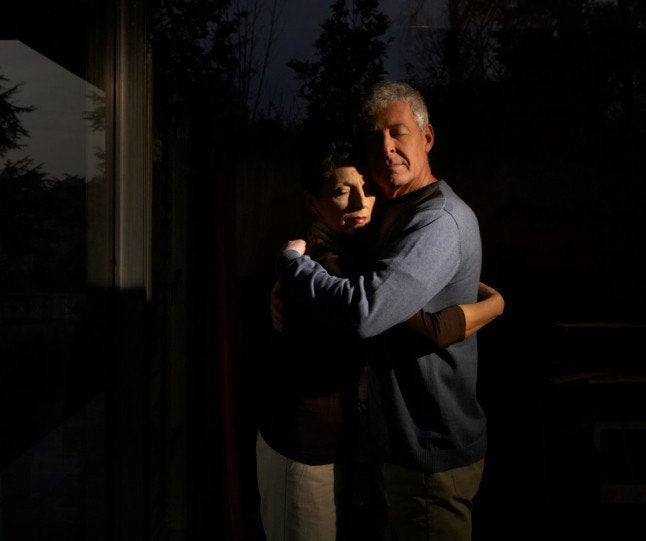 This letter was sent to me two weeks ago at Spectrum Youth and Family Services, where I serve as executive director. It was addressed to me and to the woman who runs our counseling program. It is from a father whose son we were working with several years ago:
I am hurting today. Yesterday a young relative of mine died of an apparent heroin overdose. I hurt for his mom, who is a first cousin of mine, and for her husband and surviving younger son. They are a good, strong, loving family. Like our family, they are well educated, upper-middle-class. Their son was smart, personable, creative and had a bright future ahead of him. They remind me of my own family.

His death brought back to the surface all the years of fear and pain my wife and I went through when our own son was deep in his narcotics addiction. We are so grateful to Spectrum, and especially to our counselor there, for all that she did for my wife, me and our son during those dark years. Spectrum provided shelter when our son was homeless, as well as counseling for our son and for my wife and me as a couple. We had no clue what to do, how to handle the situation with our son, until we came to Spectrum. In place of continuing to be frozen by our fear, pain and anger, our counselor helped us understand what was going on and pushed us (sometimes against my strong resistance!) to make tough decisions, develop a plan and stick to it. Without her coaching, counseling and support, I don't think our son or we would have ever made it through.

Our son struggled for years with his addiction -- in and out of rehab, in and out of school and often homeless before we found Spectrum. He has now been clean for more than four years. Once he was clean, he returned to college and graduated. This past fall, he started law school. Among other extra-curricular activities, he joined the university's cross country team. He has put drugs firmly behind him and is immensely excited about activities he enjoys and finds rewarding. Two years ago he married a wonderful young woman. I can't express clearly enough that my wife and I believe that none of this would have happened without Spectrum and our counselor there. Spectrum saved our son's life. Maybe he wouldn't have actually died, like my cousin, but his life was on a path of destruction. Today he is happy and on a path to a very promising future.

We will be forever grateful to you.
A letter like this is important in many different ways. It first of all makes me proud to be part of an organization that is doing such valuable work, and proud of the counselors who work here. They are literally saving lives.
The letter also shows that addiction is an equal opportunity inflictor. It is not restricted to low-income families, or to families in which there is a genetic disposition to alcoholism or addiction, or to inner city ghettos. It can occur in any family, even families where the parents did almost everything right (no parent does everything right) and yet somehow, their children become addicted to drugs.
But probably most of all, this letter is important because it gives people hope. I emailed it out to a few dozen people in my address book, and I think one out of every five emailed back a reply along the lines of, "I am forwarding this to my sister, who has a son who is in rehab; it will give her hope," or, "My daughter is addicted to drugs and has been for years. Thank you for sending this; it makes me believe she can recover."
Parents whose kids are addicted need hope that there is a path out of the madness, that other young people as bad as, if not worse than, their own son or daughter have acheived sobriety. I like giving people hope, but it's also necessary that they realize that while people can recover from drug addiction, it isn't easy and it just doesn't happen by accident. It means doing something about it. It means no longer denying that the abuse is occurring, that it is not simply some "phase" that a teenager or young adult is going through and will soon grow out of. And it often means getting professional help. We know so much more as a field about addiction, and how to treat it, than we did even 10 years ago. The counselors here at Spectrum are well-trained and versed in the latest best practices, what the research is showing and what medications are coming out to aid in a person's recovery. I strongly advise parents not to try to solve the nightmare on their own. They should do their own vetting locally -- talking to school staff, physicians and other parents in order to find a competent, trained addiction specialist.
I am going to hold onto that letter for a long time, a reminder of how desperate things can become for people, but because hope is never completely gone, they never stop trying. This father never stopped trying, nor did his wife and nor did his son. They were humble and wise enough to seek the help they needed, and the young man pulled through, "...happy and on a path to a very promising future."
Not a bad ending for any of us.