FORT LAUDERDALE, Fla. -- The premier organization representing drug treatment providers met in South Florida recently for its annual convention. The theme of this year's gathering -- "The Addiction Industry at a Crossroads" -- only hinted at the internal tensions and external pressures reshaping a troubled industry.
The opioid epidemic, which just added Prince to its list of victims, has shoved the addiction industry into the spotlight, and many here at the National Association of Addiction Treatment Providers conference worried aloud how the industry's lax ethical standards would look in the new glare.
Nor is greater attention to ethics the providers' only threat. Drug treatment is now big business, and a wave of consolidation is sweeping the industry, as private equity firms and publicly traded companies look to cash in on the surging rates of addiction. Federal regulators, meanwhile, are pushing to reform the very nature of the services offered by treatment centers.
How the addiction industry faces up to all these changes will help set the course of drug treatment for years to come.
"It's insane, the amount of money that's sloshing around. If you can land a Lindsay Lohan, you're set for life."
This year's NAATP conference, held in mid-May, was repeatedly proclaimed the largest in the history of the organization, drawing operators of treatment centers, financial advisers who handle mergers and acquisitions, representatives of urinalysis providers, and marketing consultants, among others. The industry's prosperity was reflected in the choice of venue: the Marriott Harbor Beach Resort & Spa, an oceanfront luxury hotel.
While the opioid epidemic creates new clients at a rapid clip, changes to federal law have sought to ensure they can afford treatment. A 2008 law signed by President George W. Bush required insurers to treat mental health services the same as other areas of medicine. The Affordable Care Act required everyone to have insurance and mandated that mental health coverage be included as an essential benefit. It also allowed individuals to remain on their parents' health care plan until the age of 26, covering many of the young adults caught up in the epidemic. (In a striking coincidence, 26 has become the cutoff age for many "adolescent" treatment programs.)
It all fits with an industry in the midst of what conference attendees variously described as "a gold rush" or "a bubble."
Either way, addiction treatment is not a business well suited to the profit motive. Free market theory assumes rational actors making decisions about how to spend money. By definition, those with substance abuse disorders are not always rational -- addiction is defined as continuing certain behavior despite its negative consequences -- and their treatment is normally paid for with public or private insurance. That has created fertile ground for fraud.
For the first time, the industry's leading trade group has rolled out an ethics policy that comes with an enforcement mechanism.
"We were nudged to do it by the fact that we look around and see ethical violations all over the place," NAATP Executive Director Marvin Ventrell told the gathering.
South Florida is a notorious hub for fraudulent treatment centers, which is not surprising given the Sunshine State's ability to find the fraud angle on virtually any enterprise. But the problem now extends far beyond Florida, executives at the conference said, citing California, Texas, Nevada and Arizona as particularly egregious spots -- it's easier to attract clients to warm climes -- but emphasizing that no region is immune.
Of course, a new ethics policy does not mean everyone has embraced new ethics. In the meantime, the specter of the Federal Trade Commission, which has authority to regulate drug treatment centers from a consumer protection standpoint, hung over the conference.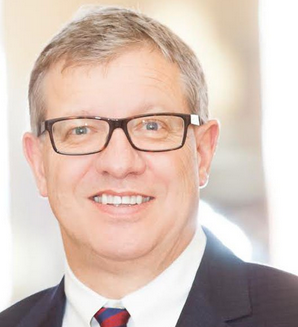 Among the more abusive practices the NAATP is trying to root out is "patient brokering," which several conference attendees told The Huffington Post should be more accurately thought of as "human trafficking." Art VanDivier, chair of the NAATP's Ethics Committee, said the going rate to steer a patient with Affordable Care Act coverage to a particular facility is now $7,000. That sounds like a lot of money, but the clinic can bill the insurer $15,000 to $30,000 for a month of treatment, charge for lucrative drug tests along the way, and then bill for eight or so weeks of intensive outpatient treatment.
And if the patient relapses and fails a drug test, that process can start all over again, still covered by insurance. Not surprisingly, stories of patient brokers bribing people to relapse were rampant at the convention. The fee for that ran between $500 and $1,000, occasionally accompanied by exotic dancers.
"It takes on various levels of sophistication," said Jeremiah Calvino, head of Blend Integrated Marketing, which consults with a number of treatment centers. He added that brokers will even say, "We're not selling patients, we're selling leads."
What's most stunned Calvino, he said, are "the bidding wars for celebrity rehab places. It's insane, the amount of money that's sloshing around. If you can land a Lindsay Lohan, you're set for life."
Another area of concern is the twist that online marketing has taken. Try it for yourself -- hop over to Google and search for addiction treatment options in your area. Chances are good that most of the results you'll get will have gamed their way onto the list, and none of them will actually be in your area. Third-party sites that present themselves as independent aggregators of information are often run by a single treatment center, and every phone number routes to it rather than to the various clinics the site purports to link to. "Closers" on the other end of the line are charged with persuading the family in crisis to send their loved one to that single center -- even if they may be located far away. (Indeed, the distance can be sold as a positive, since removing the patient from negative influences can be beneficial.)
Gina Thorne of Lakeview Health said her Jacksonville, Florida, clinic employed this strategy for years. When she joined the firm, she said, Lakeview employed 13 online marketing staffers overseeing "hundreds and hundreds of microsites" that promised treatment in whatever state the person was searching.
"You would call that number and it would take you into our intake department. And our intake department would spend several minutes saying, 'No, you're actually calling Jacksonville, Florida. You're not calling Charlotte, North Carolina.' They had to do a lot of work," she recalled.
"Did it work? Oh yeah, it worked. It was successful and very lucrative, but the flip side to that is that it compromised the integrity and the reputation of the organization," Thorne said.
"As we have seen countless times in other frenzied health care sectors, when the money flows in, so do the ne'er-do-wells."
Private equity investors purchased Lakeview Health in 2013 and decided to clean up its act, which Thorne said has happened. Straightening out the marketing side has also forced the center to improve its treatment program, so that it could begin to rely on patient referrals and a positive reputation.
The truest sign of Lakeview's successful rehabilitation, she said, is that shady treatment centers now steal its name and branding in an effort to lure patients. While she reaches out to each one of those centers to stop the practice, Thorne said later, she gets a sense of satisfaction knowing that Lakeview's reputation is worth stealing.
"Nobody would've ever thought to use our name before," she said.
Perhaps, then, the influx of corporate money could paradoxically boost the industry's ethics. Though largely unreported in the national press, consolidation has moved rapidly. Publicly traded companies Acadia and American Addiction Centers (AAC) have swallowed up significant portions of the industry, with private equity firms gobbling up still more.
Kevin Taggart and Cory Mertz came to the conference to represent their company, Mertz Taggart, which assists treatment centers that are selling out to large conglomerates. Mertz said he has high hopes that Wall Street money can clean up the addiction business.
"With such a fragmented industry, with so many cowboys out there, consolidation will help standardize the care these folks are receiving," he said.
But the way the new owners are going about it raises the question whether standardization is their goal. One consultant for several centers purchased recently said that Acadia, for instance, insists that its clinics not advertise their new ownership.
"There's a ton of them now that are private equity-backed, but it's not necessarily public knowledge," said Taggart, who puts the number of treatment centers and groups of centers quietly owned by private equity at 30. "It's not something that's real public. We know it because we've been in this space."
The Braff Group, which does financial analysis of the treatment industry, is largely bullish on the future. But the same themes that ran through the NAATP conference give its experts cause for concern. In one Braff analysis following the successful initial public offering of AAC, the note added:
It's not all kittens and rainbows. As we have seen countless times in other frenzied health care sectors, when the money flows in, so do the ne'er-do-wells, which can bring the sector the kind of attention it doesn't want. Markets in hyper-drive are extremely fragile. And sometimes all it takes to bring a high-flying sector crashing to the ground are a few, high profile cases of chicanery that paints the entire industry with a broad brush of suspicion (and in a sector sorely lacking definitive data to quantify the good work you do, the industry is particularly vulnerable).
A collapse, the analyst added, isn't imminent, but worth thinking about: "Something to consider in planning an exit strategy."
Both Taggart and Mertz indicated the industry is in the midst of a bubble, and Mertz said the big money doesn't plan to stick around.
"They'll buy a good-sized company," said Mertz. "They'll pay a nice multiple for it, for the infrastructure, for the management team, all ready to go out and expand, and then they'll go out and buy a bunch of new ones, smaller ones, put it all together, and in five years turn around and sell them to another private equity group or a strategic buyer like Acadia or UHS [Universal Health Services] or the other public companies doing these."
Worse, the publicly traded companies have been busted engaging in the same kind of behavior you'd expect from fly-by-night operations. AAC, for instance, was accused last year of charging insurance companies for many more drug tests than necessary. In a widespread practice, treatment centers are known to charge $1,200 or more for a $5 test, which they run several times a week for each patient. Industry investors now look at the portion of revenue that comes from drug tests in gauging the ethics of a potential acquisition target.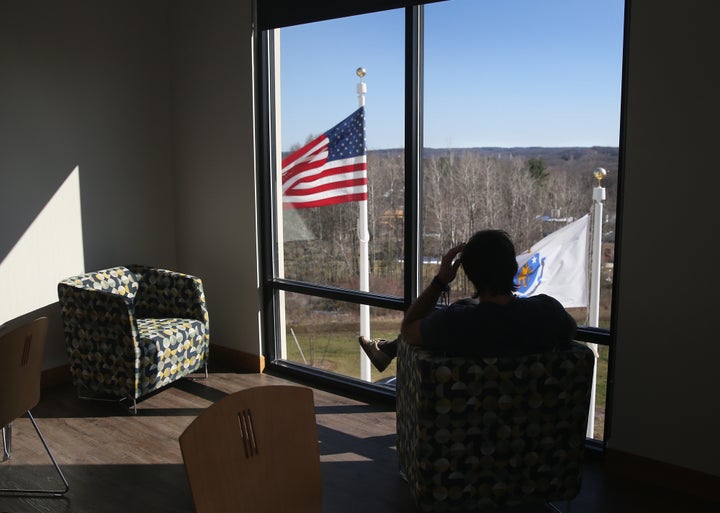 Heavy reliance on insurance payments makes the addiction industry vulnerable to insurers' counter-attacks, which was another subject of panel discussions and hallway conversations at the NAATP conference.
Last month, the billing middleman Infinity Behavioral Health Services emailed its treatment center clients with some bad news about the country's largest health insurance carrier. "Infinity was shocked to hear this morning that United Health Care and its various affiliates, including Optum, will not release any benefits information to an out-of-network provider without receiving permission from the patient or the policyholder first. Infinity has been told this is a payer-wide policy, effective today, and we have already seen this affecting a number of different facilities across the country. As a result, Infinity's verification of benefits for United Healthcare policies are delayed," reads the email, which an industry source provided to HuffPost on the condition of anonymity so as not to anger the payer.
"We know that this policy will have the ultimate effect of preventing many United/Optum subscribers and beneficiaries from utilizing their benefits and getting the care they desperately need," the email added.
The policy is the kind of consequence of shoddy ethical behavior the industry fears. Tracey Lempner, a UnitedHealthcare spokesperson, confirmed the new policy is real, but said that it is not intended to deny care, but rather to make sure patients are not gravitating toward ineffective treatment with incomplete information, and instead learn about programs that evidence shows have a real chance of working.
"With the rise in direct-to-consumer marketing by programs that do not offer proven, evidence-based services, it's important that our members understand how their treatment decisions could impact both the quality of their care and their out-of-pocket expenses," she said. "Optum/UHC does not provide our members' benefit information to out-of-network programs without a member's verbal consent in order to protect their privacy and ensure they are well-informed."
VanDivier, the NAATP's ethics chair, told those at the conference that he has seen this movie before. He recalled sitting through an FBI and Justice Department interview in 1996. Though VanDivier was not the target of that probe, it was an unforgettable experience, and he wanted to drive home the seriousness of the current situation.
"The new generation seems to be able to rationalize things that are clearly wrong: 'It's OK to steal from the rich insurance industries, because we're helping people get sober,'" he said.
VanDivier, a relative graybeard at the convention, warned that the addiction industry was repeating mistakes it made the last time the same pressures converged. His talk echoed a sentiment he shared concisely in an industry newsletter that was handed out at the conference:
The 1980s cycle began with the appearance of a dozen large corporations buying up small treatment centers and building dozens of new centers nationwide. There were widespread media campaigns and lots of television talk show exposure, and for the first time, famous individuals openly shared their struggles with addiction. The treatment business was off and running on a scale never seen before.

In those days, many insurance plans paid generously, and it didn't take long for some treatment providers to over utilize and over charge for medical and clinical services. As the insurance industry caught on, its response was to implement managed care through case management in an attempt to control runaway costs. As competition for the treatment dollar became more intense, patient brokering and referral fees (to name a couple of indiscretions) appeared, and next came investigations at both the federal and state levels, followed by indictments, convictions, and prison terms for some. Many states passed laws restricting how treatment centers could conduct business. The end result was the collapse of a number of large corporations, closing hundreds of treatment centers nationwide. Sound familiar?
"Wall Street's pretty young -- they weren't around then," he told the convention, referencing the finance industry's tendency to burn through employees. "We're headed toward that same precipice today."
"We need to ... be willing to credit all options that have merit, and, perhaps hardest of all, criticize and repair our own favored method where limited or flawed."
Americans shouldn't assume the continued availability of widespread inpatient drug treatment programs paid for by insurance, whether government or private. In the U.K., for instance, that approach has largely disappeared, as the health care system moves toward medical maintenance and outpatient behavioral therapy. "At the end of the day, you don't need a spot to get sober," said one attendee, asking for anonymity so as not to get blowback for calling the treatment industry's purpose into question.
Speaker after speaker at the conference sounded the alarm that if the industry didn't straighten itself out, it wouldn't last. Beyond the ethics issues, they did some painful soul-searching around their core faith in abstinence-based treatment, which often flows from a 12-step program and which forswears the use of medications such as methadone or Suboxone.
While medication-assisted treatment is considered the gold standard for treating opioid addicts by doctors and scientific experts, America's network of treatment centers has been much slower to adapt. The soul-searching in Fort Lauderdale happened because new federal policy finally seeks to shift the industry away from its favored abstinence approach.
"The media effort that launched the [federal] guideline in 2015 included anecdotal information from a grieving parent about how the 12-step program had failed his son who tragically died, but no one spoke about how 12-step programs worked well or how pharmacotherapy alone had, in fact, failed some," he wrote in the newsletter passed around at the convention.
But, he added, it was time to stop fighting change.
"We are quick to point out the limitations of an approach other than our own, and to minimize or ignore our program's deficiencies," Ventrell wrote. "Instead, we need to ... be willing to credit all options that have merit, and, perhaps hardest of all, criticize and repair our own favored method where limited or flawed. Fundamentalist adherence to our own practices, whether spiritual or scientific, is antithetical to progress."
That tension quickly came to the surface in Fort Lauderdale, with the first panel on "The Neuroscience of Spirituality." The choice of speakers for that panel suggested the industry has a ways to go.
The discussion was led by Jim "Wolf" Yoxall of the treatment provider Pavillon, who readily acknowledged, "I am not a doctor. I am not a neuroscientist." But he said he had researched brain chemistry in an effort to understand biologically why the 12 steps worked for him.
"I've learned a lot about how to speak like a doctor," Yoxall said.
Jack Abel of Caron Treatment Centers -- which was a sponsor of the conference -- followed by taking aim at the calls for evidence-based rather than anecdote-driven approaches to treatment. "I'm evidence. And you're evidence," he said. Abel, like many leaders in the treatment industry, is himself successfully in recovery.
"This is crap, that 'evidence-based' means you can evaluate behavioral health care programs," said Abel. "I want to be one of the guys who stands up here and says let's not forget about that. Let's not sell out whole hog to measuring who doesn't die and saying because of that, we like a treatment that keeps people intoxicated."
This notion, that it is not necessarily worth being alive if it requires medications like methadone or Suboxone, was widely shared at the convention, but rarely voiced so publicly. Abel appeared aware that he'd said out loud what so many were thinking. "Sorry!" he said.
If you or someone you know works inside the treatment industry or has had an experience as a client, let us know at treatmentstories@huffingtonpost.com. Please include a phone number where you can be reached. To read more reporting like this, sign up for reporter Ryan Grim's email list here.
Popular in the Community