Consider these the literary equivalent of a day spa: sink in, tune out, turn page, turn page, turn page.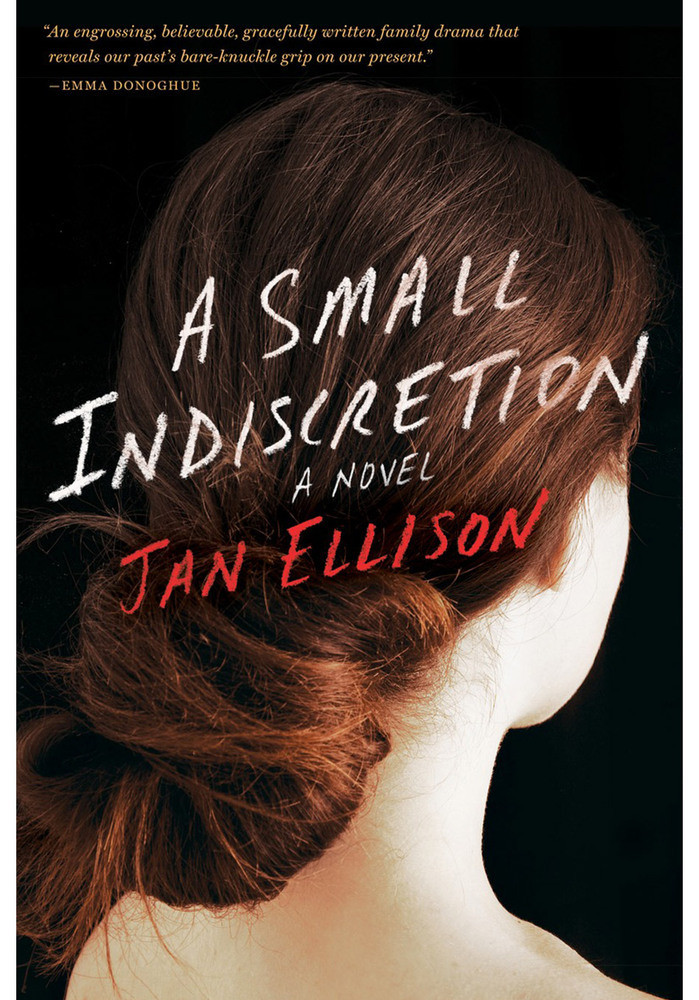 A Small Indiscretion
By Jan Ellison
336 pages; Random House
Thirty odd years ago, after her alcoholic father spends her savings, a broke and lonely Annie Black lands a job with a handsome, unhappily married architect. Seduction ensues as her boss' wife openly conducts an affair with a photographer who, in turn, conducts an affair with -- yes, you guessed it -- Annie Black. All this soap-opera action makes for delicious, lazy-day reading. Just don't underestimate the writing. Ellison describes her various love triangles in lavish prose, such as the daydreams that fill Annie's life with "a colored emotional fluorescence with which the plain waking world could not compete." Other parts of the book revolve around Annie's later life as a mother and her adult son's mysterious car accident. While these add tension -- will her son survive? What do his past mistakes have to do with hers? -- the real strengths of this novel are the foggy, intimate flashbacks that so perfectly capture the sexual and romantic confusion of a young woman in a foreign land who thrills at the pleasure of buying a cheap scarf or eating dinner at the boarding house ("the thick gravies, the custards and puddings and soft, fat rolls") and believes that "any false step I made now would be mine alone. Any foolish moves would be private business that had no bearing on the hopes and dreams of others." As if our pasts stay where they were created -- and never follow us home.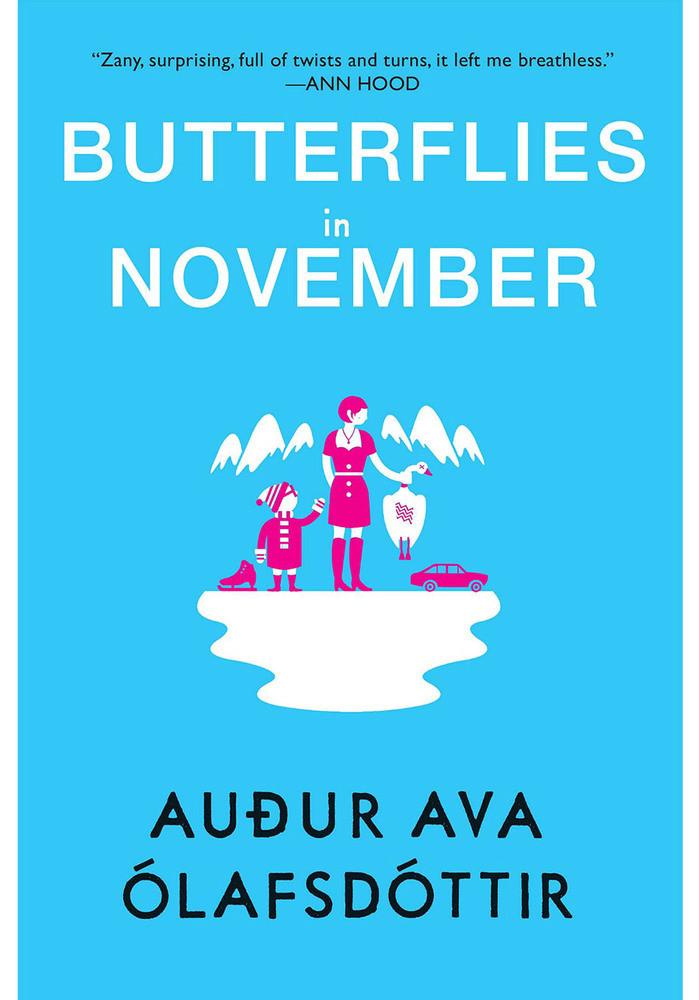 Butterflies in November
By Brian FitzGibbon (Translator), Auur Ava Ólafsdóttir
296 pages; Grove Press, Black Cat
What if the day your husband left you for another, younger woman (who also happens to be pregnant with his child), you did not sob, scream, eat chocolate, drink a bottle of cheap merlot or call your mother? What if, instead, you made your soon-to-be ex-husband a goose supper, bought a million-dollar-winning lotto ticket and set off for holiday with your best friend's son around Iceland's Ring Road? In this winsome and whimsical novel, nothing is strictly realistic and you can be absolutely free from having to worry or freak out -- thank God! -- about our middle-age heroine falling into a pit of despair. Instead expect her to survive with grace and courage, due to very real moments of humor (the lunch at the boy's globally sensitive nursery school includes "black olives, fermented whale, mozzarella, feta cheese, French goat's cheese, blood pudding, dried fish and mushrooms") and very real moments of feeling -- such as the unexpected kinship that a childless middle-age woman and a deaf, visually impaired boy can develop on a road trip with no end.
-- Leigh Newman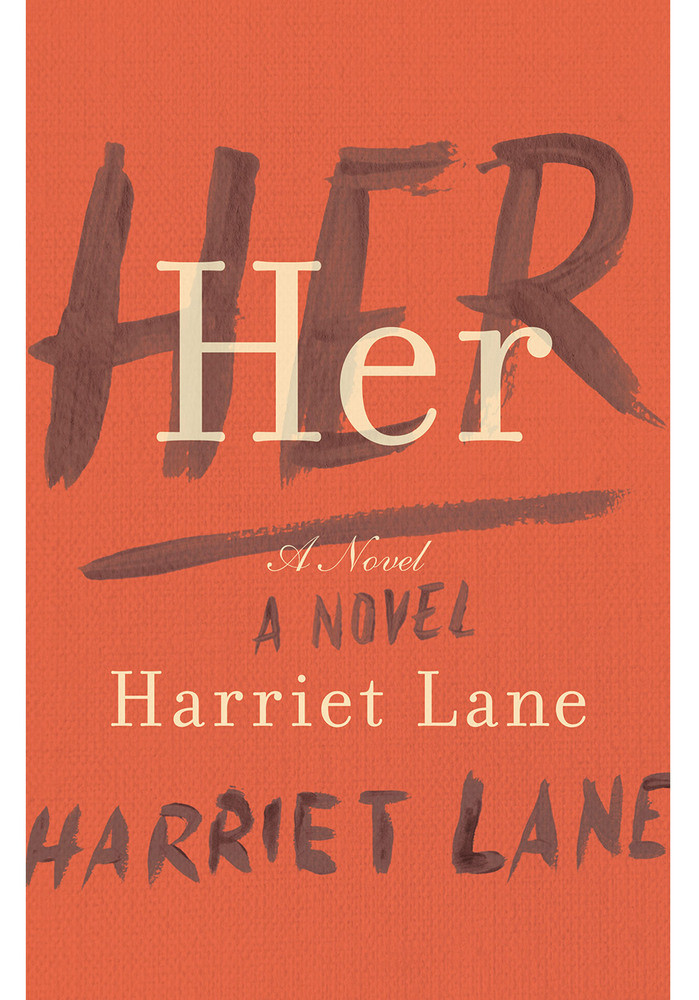 Her
By Harriet Lane
272 pages; Little, Brown and Company
This English thriller alternates perspectives, toggling between Nina, a crisp, put-together mother of a teenager and Emma, the overwhelmed, financially strapped mother of a baby and a toddler. The two women run into each other at a supermarket and, little by little, Nina insinuates herself into Emma's life -- stealing her wallet (but returning it!), luring her little boy into the bushes at the park (but returning him, too) -- all without Emma picking up on Nina's dark agenda. When Nina invites Emma and her family to use her vacation home in the South of France, the book turns into a race to the finish as we finally find how these women really came to know one another -- and why one of them is so obsessed with the other's ruin. The most riveting part of the story is narrated by the cold, calculating, magnetic Nina. The sections where the reader is listening to Emma beat herself up about burning dinner and spilling milk, though, can get tiresome. The end, however, is perfectly executed, leaving you at the most excruciating moment possible -- when a horrible thing is about to happen and there is nothing you, or any of characters, can do to stop it, save read as fast as you can until the words run out at that last, crucial moment.
-- Leigh Newman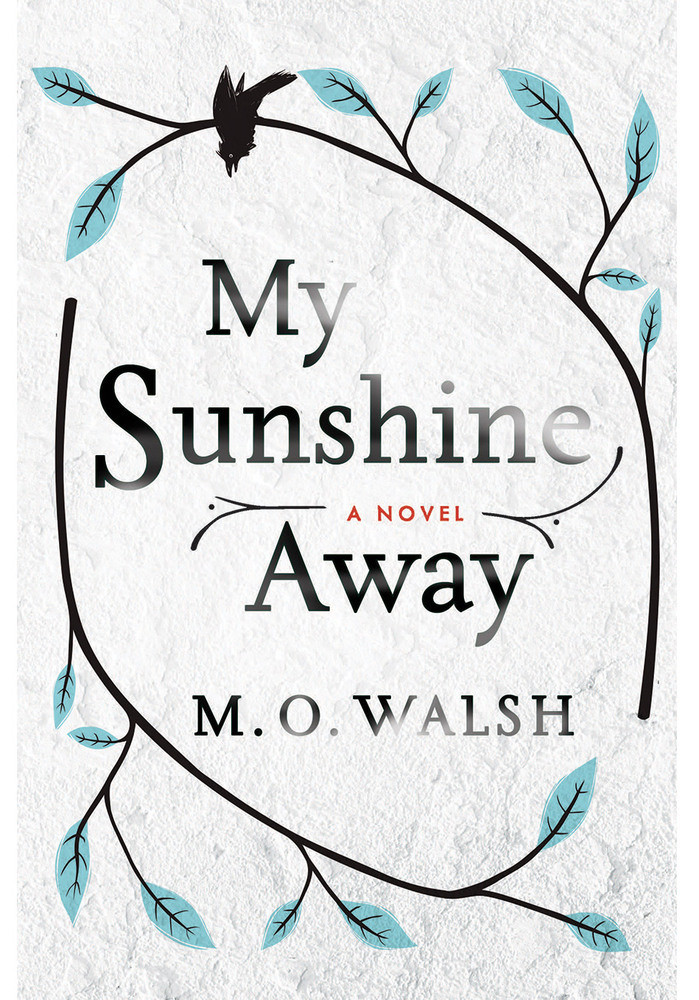 My Sunshine Away
By M.O. Walsh
320 pages; Putnam Adult
In a sleepy suburban neighborhood in Baton Rouge, local golden girl Lindy Simpson is raped on the way home from track practice. One of the leading suspects? A bumbling, lovesick teenage boy. Though never named, this boy narrates the vivid, addictive story, shifting through his parents' breakup, his sister's death and the histories of the families up and down the street, while trying to identify the real predator. Both a tantalizing mystery and a tender coming-of-age story, My Sunshine Away is equally capable of making a reader cry (say, when our narrator realizes that a fishing trip with his Dad is just a pretext for Dad to hang out with his 19-year-old girlfriend) and scream (say, when our narrator breaks into the locked room of a disturbed middle-aged man). And yet...you're never exhausted trying to piece together clues to solve the crime. The power of the book lies in its spot-on characters, such as so-called Artsy Julie, who wears green, plastic butterfly earrings and plays Dungeons & Dragons at lunch where "she pumped her fist when she rolled a certain number on the ten-sided die...pretended to sprinkle magic potion all over her mashed potatoes...seemed to be having some genuine fun...and, this, of course, was social suicide." Soon, both the number of mysteries and suspects multiplies -- all of which ultimately reveal more about the pain and danger of being invisible as a kid than it does about the search for "bad guys." Unputdownable.
-- Leigh Newman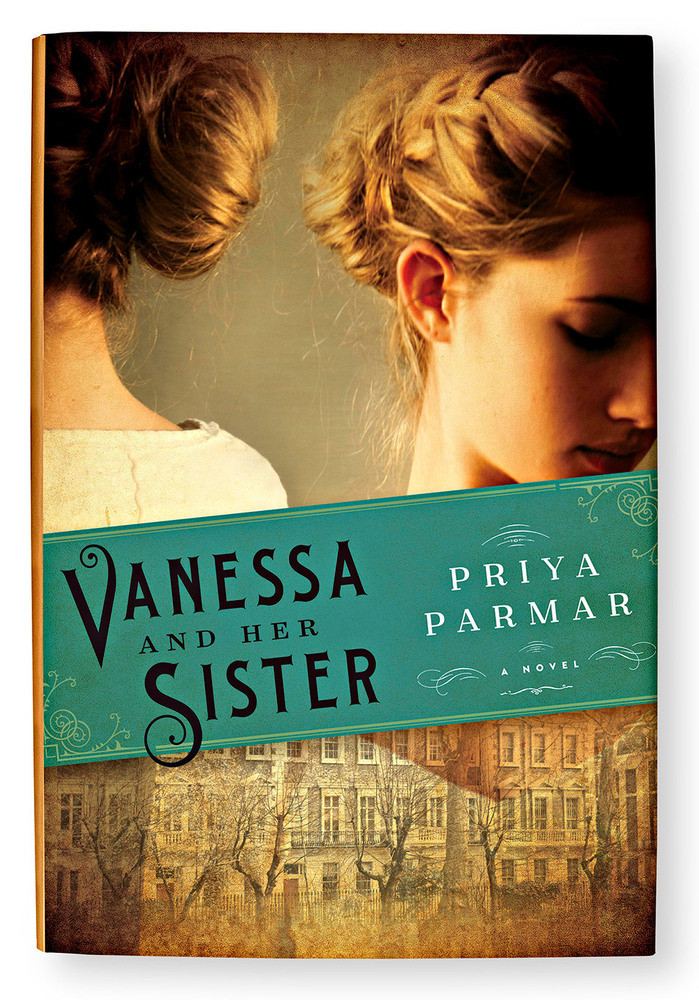 Priya Parmar inhabits the gilded "bohemian hinterland" of Virginia Woolf and her sister Vanessa, creating a vibrant fictional homage.
-- Sarah Meyer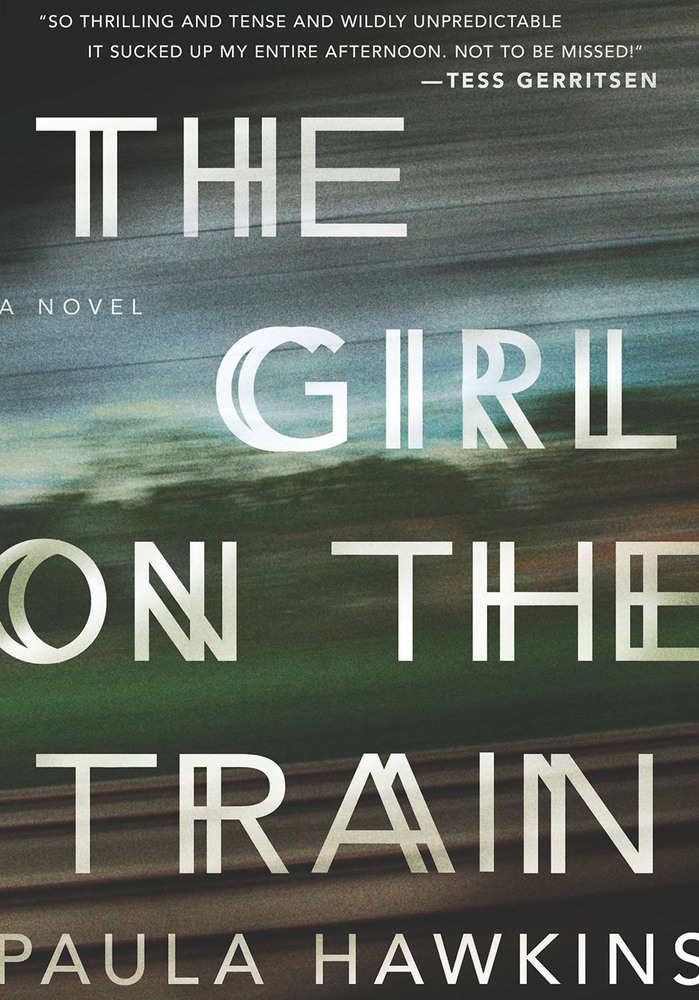 The Girl on the Train
By Paula Hawkins
336 pages; Riverhead Hardcover
Send in the blizzards, because nothing as mundane as work, school or walking the dog should distract you from this debut thriller. Rachel takes the same train into London every morning, whose slow route allows her a daily glimpse of an attractive couple she calls Jason and Jess. By all appearances, the two have the kind of comfortable, affectionate life that she and her husband used to share -- before he left her for another woman. But one morning she spots Jess kissing another man, and not long after that, Jess disappears. Rachel goes to the police to report her observations, but unsurprisingly isn't taken seriously. She drinks heavily and is covered with "the sort of bruises you get from walking into things." Add to this, she also admits to semi-stalking her ex and his new wife. A natural fit for fans of Gone Girl-style unreliable narrators and twisty, fast-moving plots, The Girl on the Train will have you racing through the pages as Rachel tries to pin down what she really witnessed, despite the fact that, as she says, "Every time I'm about to seize the moment, it drifts back into the shadow, just beyond my reach."
-- Stephanie Klose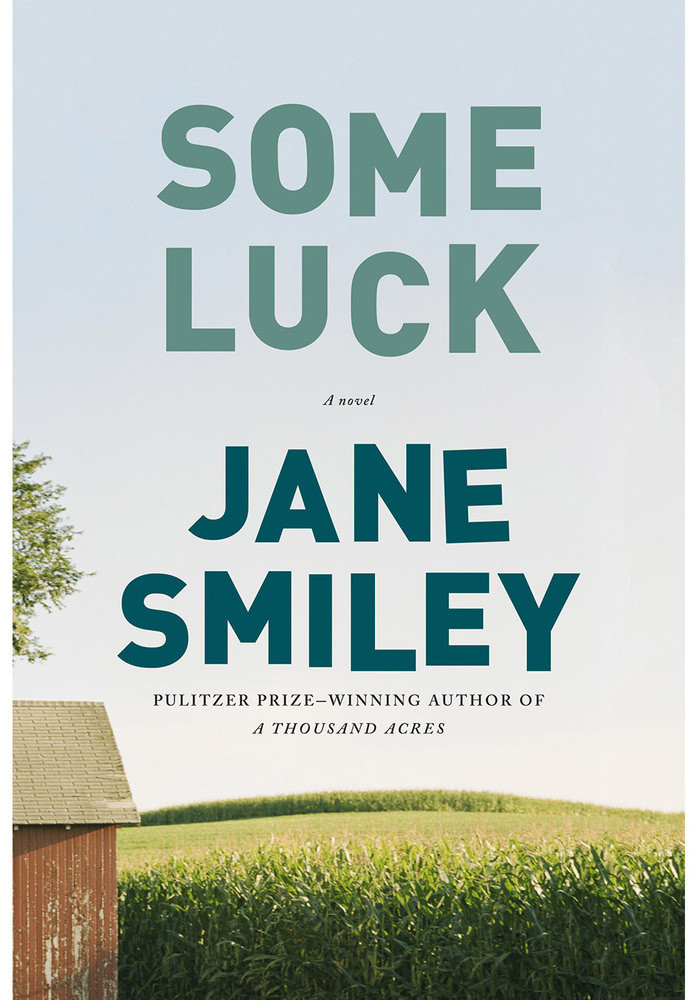 Some Luck
By Jane Smiley
416 pages; Anchor Books
In an age of literary pyrotechnics, unreliable narrators and blurred genres, Jane Smiley has written a ravishing and defiantly old-fashioned novel set on the same Iowa soil she tilled in her Pulitzer Prize–winning A Thousand Acres. Some Luck, the first book in a three-volume series, chronicles one family's triumphs and travails as they work to wrest a living from their farm.
Opening in 1920, the novel tracks the fates of Walter and Rosanna Langdon and their children over three decades. Frank, the firstborn, grows into a brilliant, brashly seductive man who seeks wartime adventure in Africa and Europe and eventually settles into an uneasy domesticity on Long Island. Joe, an animal lover, remains with his parents on the farm. The angelic middle child, Lillian, marries a secretive suitor who whisks her off to Washington, D.C., while the two youngest, bookish Henry and practical Claire, balance their own aspirations against chores and obligations. And all the while, Walter and Rosanna's union endures, roiled by doubt at times yet rooted in a bone-deep connection.
Reminiscent of the work of Willa Cather and Alice Munro, Some Luck ingeniously spirals outward from the Langdon farm and back again, capturing the arc of personal and historical change in forthright prose that unexpectedly takes flight.
-- Hamilton Cain
Calling all HuffPost superfans!
Sign up for membership to become a founding member and help shape HuffPost's next chapter
BEFORE YOU GO
PHOTO GALLERY
40 Books To Read Before Turning 40