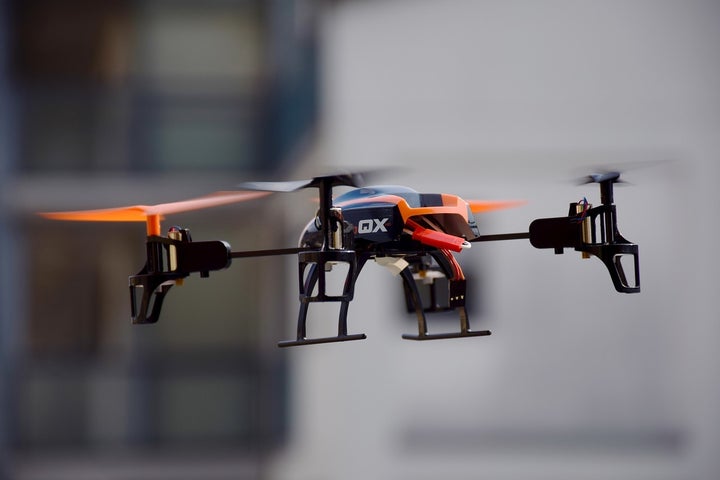 Drones are all the rage these days, but they can be used for a lot more than fun and games. In fact, they are becoming quite useful tools in the classroom, and they can make the classroom experience a lot more fun and interesting, both for students and teachers. There are a variety of ways that you can use drones in the classroom without making it seem like a show and tell session. Here are some great suggestions for using drones, including drones with cameras, in a variety of classes.
1. Science
Drones can be used to illustrate a lot of things in biology, such as cells of unknown creatures. Each student can have a sign pinned to them, which provides a bit of information about the main organism, without giving away too much information. As you zoom out, students learn more and more about the macro environment that the cells live in. When you zoom out all the way, they see the entire creature that the cells make up.
2. ASB, Community Building
Use the drone to create a video taken from a variety of interesting angles. At one time, you needed a lot of expensive equipment to do this, making it an unrealistic thing for the classroom. Even some of the best drones can be inexpensive, and you can use them for community building lessons. Students can see the school from the sky, and get a bigger picture of the area.
3. Mathematics
There are a lot of visuals used in mathematics, and drones can easily be integrated into classes. For instance, drones can be used to help illustrate how things look at different distances, just from zooming out by the power of 10. Once the drones reach their limits, students will have to create their own illustrations to incorporate footage.
4. Current Events
There are so many ways that you can use drones to teach about current events. In fact, you don't even have to actually use the drones. You can simply discuss them. For example, there are a lot of privacy issues surrounding drones. This is a great discussion for any current events class. Or, you could discuss the place of drones in the workplace, especially as the technology continues to develop. Another great discussion is whether or not drones are a good thing, or one more thing to take the place of humans in the work force.
5. Physical Education
Here is another class where you may think that drones won't be of much use, but you would be wrong. For instance, a drone can be used to record students playing a sport, and then that recording can be used for demonstration purposes. The recordings can help students improve on areas where they are making errors, and improve their athletic performance.
6. Language Arts
It may seem strange to use a drone as a tool in language arts, but it can really be effective in bringing out the best in your students. For instance, you can use a drone to take photographs of something from near and far, and then have your students give descriptions of both photos, talk about where the photos were taken, etc.
7. Social Studies
Drones can be used for kinesthetic mapping. Get your students to use them to record or photograph the drone movements so they can see changes in history as time progresses. They can draw a map of the world in chalk, and then they can use the drone to "migrate" to various countries and learn more about them. Put together a map of Europe, and let your students take sides and conquer various countries to demonstrate the World Wars, how the Romans conquered areas, and more.
REAL LIFE. REAL NEWS. REAL VOICES.
Help us tell more of the stories that matter from voices that too often remain unheard.