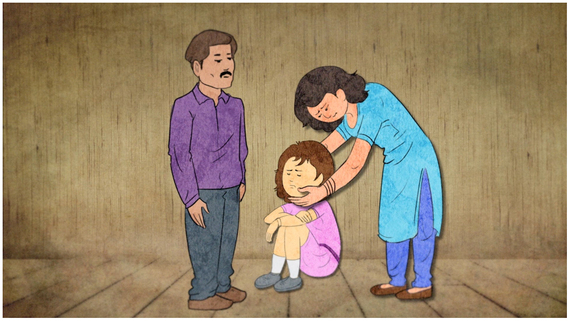 When a child is terminally ill in India, they face a difficult road ahead. Their family is burdened with grief and expenses. Children are segregated from peers in their community due to a culture of fear and taboo for the terminally ill. When families from a rural area travel to a metropolitan city for medical support, they often have no place to live, turning to the streets. The lack of holistic medical and emotional support for a terminally ill child and their family exacerbates the grief and loss of hope. Enjoyable moments in the precious remaining time are limited. Two young entrepreneurs are changing this situation for the better by building India's first children's hospice center with the aim of ensuring that children and their family's last days together are filled with dignity and joy.
Mansi Shah and Abhishek Tatiya are hoping to provide holistic medical and emotional support through Happy Feet Home, a daytime center in Lokmanya Tilak Municipal General Hospital (Sion Hospital) that will offer counseling, activities, and memorable moments for children and their families in their last days together. "Even if it is four months, let the child have the best four months ever," Mansi proclaims. "At Happy Feet Home, we're giving that kind of support and care. It's a child-friendly space, colorful, vibrant, and full of joy. You step in and feel happy," adds Abhishek.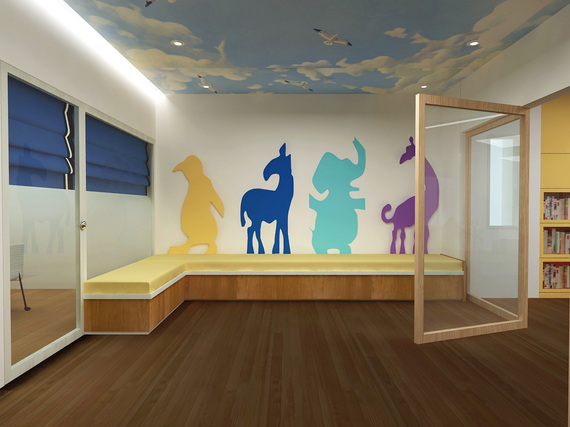 Mansi was working for one of India's premier education providers for the underserved -- Akanksha Foundation -- before joining the St. Jude India Childcare Centre for children fighting cancer. While working at St. Jude, she learned that there was no place for children and families from out of town to live while undergoing treatment, often leaving them with no choice but to live on the streets. Many of these families often abandoned treatment and returned home, or the already ill child would catch an infection, leading to an earlier death. Upon witnessing the lack of emotional support and joyful moments in an already difficult situation, and discovering that there was no hospice for children in India, Mansi knew that something had to be done. With her friend Abhishek, and in collaboration with mentor Dr. Mamta Manglani of the Pediatrics Department of Sion Hospital, they decided to launch Happy Feet Home.
When Mansi and Abhishek began approaching hospitals in India and the International Children's Palliative Care Network with their concept to address the lack of children's hospice in India, they received enthusiastic support. Happy Feet Home is following in the footsteps of Richard's House and Hummingbird House, which have filled market gaps in children's hospice support in the UK and Australia, respectively.
"The 'Hospice Philosophy' is to care for all patients, regardless of their age, who face a life limiting illness," explains Dr. Sharon Tapper, Medical Director of the Palliative Care and Support Services at the Palo Alto Medical Foundation and an Innovation Advisor for the U.S. Center for Medicare and Medicaid Services. "This care involves attention to the physical, emotional, social and spiritual aspects of coping with a serious illness. The care is delivered to the patient and their family or support system, usually by a team of experts that include physicians, nurses, social workers, health aides, chaplains as well as support personnel."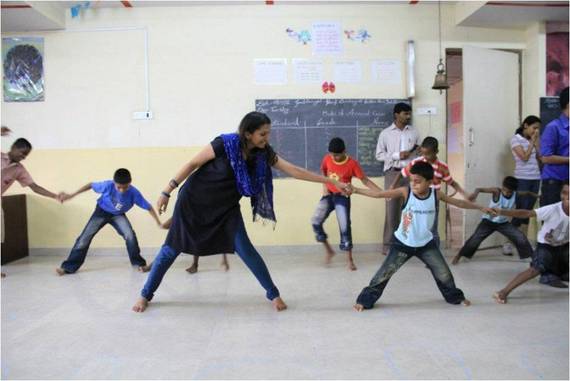 Happy Feet Home will offer hospice in partnership with Sion Hospital, which generously donated 1,200 square feet of space. The hospital will provide the medical support and nursing care while Happy Feet Home will offer counseling and activities. Therapy and counseling sessions for children and their family will be intermixed with activities such as movie screenings, games, and celebrations during Indian festivals. Families will spend quality time with their children, and ensure that their child is cared for if the parents need personal time for their own counseling or errands. At this point in their illnesses, these children only require medical attention for pain alleviation. Happy Feet Home's goal is to help the terminally ill child and their family enjoy their limited time together.
Happy Feet Home is incubated by UnLtd India -- an investor and advisor for early-stage social entrepreneurs in India that has supported successful organizations with impact such as Milaap, Avanti Fellows, Under the Mango Tree, and Arpan. Through the support of a recently launched crowdfunding campaign, in addition to that offered by Sion Hospital and UnLtd India, Happy Feet Home hopes to officially open their doors in early 2014.
"We're trying to build this home and do this work with a lot of heart," says Mansi.
Learn more about Happy Feet Home and how to help them launch here.
Photo credits: Happy Feet Home
Related