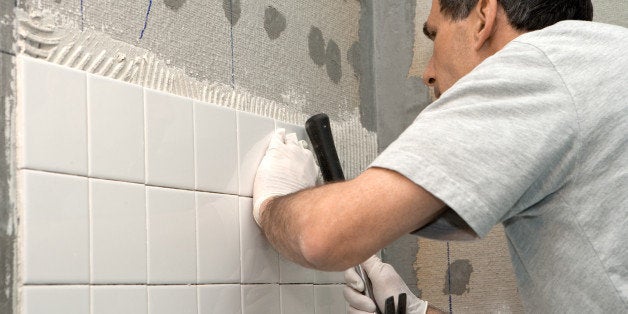 Home sweet home. Home is where the heart is. There's no place like home. Whatever the adage, our homes mean much more to us than simple shelter. We love our homes. Or we love some things about them. Or we think they need a complete overhaul. Regardless of whether your home might benefit from anything as simple as a paint touch-up to a total renovation, one question many homeowners ask is, "How much will this increase my home's value?"
Unfortunately, there is no "quick and dirty" way to determine how much a property's value might increase when certain improvements are completed. Homeowners are often dismayed to learn that cost does not equal value. Homeowners who make certain improvements cannot assume that the cost of those improvements will be fully recognized in the marketplace. Cost is a fact: it's the amount paid for the improvements. On the other hand, value is determined by the actions of buyers and sellers in the market.
This concept can be illustrated using extreme examples, such as a homeowner building a professional lighted tennis court facility in the backyard at a cost of $100,000. While a great deal of that cost might be recaptured in a market consisting of luxury estates worth $3 million or more, very little of the cost would be recognized in a first time homebuyer market where the homes are worth $50,000. Buyers in the upscale market have the ability to assign value to such improvements, while buyers in the entry-level market might not be able to pay any additional money, even if the improvements were something they found highly desirable.
So what are homeowners to do when considering making improvements to their property? First, homeowners should think about how long they want to remain in that home. If they plan to live there for the rest of their lives, their decisions might be very different than if they plan to move within a year or so. People that plan to stay in homes long term are generally not as concerned about the "return" on the investment of any improvements made. Those homeowners planning to move in the relatively near future might simply forego any improvements and instead seek out a new property that better suits their needs.
Of course the type of improvements being considered is another big factor. If a home has five bedrooms but only one bathroom, adding another bath might be met with greater market acceptance than adding another bedroom. As a result, the homeowner might expect to recoup a greater percentage of the cost of adding a second bathroom.
Homeowners should research cost and return data prior to making any improvements to their properties. For example, each year since 2005 Remodeling magazine has tracked a number of home improvement projects to ascertain which types provide the greatest "bang for the buck." The data is aggregated from across the country, and is differentiated between midrange and upscale properties. The 2016 report in Remodeling magazine shows that the average cost for adding fiberglass insulation to the attic of a midrange property was $1,268, while the average return for that investment upon resale is $1,482, or 117%. A bathroom remodel costing an average of $17,908 in a midrange property returned on average $11,769, or 66%. The average cost for a bathroom remodel in an upscale property was $57,411 and returned on average $32,998, or 57%.
Of course there are many, many factors that determine how much cost any particular improvement will recapture. Money spent on improvements that may be viewed as "quirky" by the marketplace may not only fail to be recouped, but could also hurt the value of the property if buyers felt additional expense would be needed to "undo" the work that had been done.
To help homeowners gain a better understanding of how much the value of their property may be affected when considering any proposed improvements, they should consider engaging a professional real estate appraiser. Because we often become emotionally attached to our homes, an appraiser can provide an independent, impartial, and objective opinion of the value of property, both as it exists today and after any planned improvements. The cost of a professional appraisal that offers an unbiased opinion of the property is extremely small, especially when considering improvements that may run into the tens of thousands of dollars.
So think about what you'd like to change, research the average costs and returns, and engage an appraiser to assist you in determining the financial viability of your home improvement project.
Related