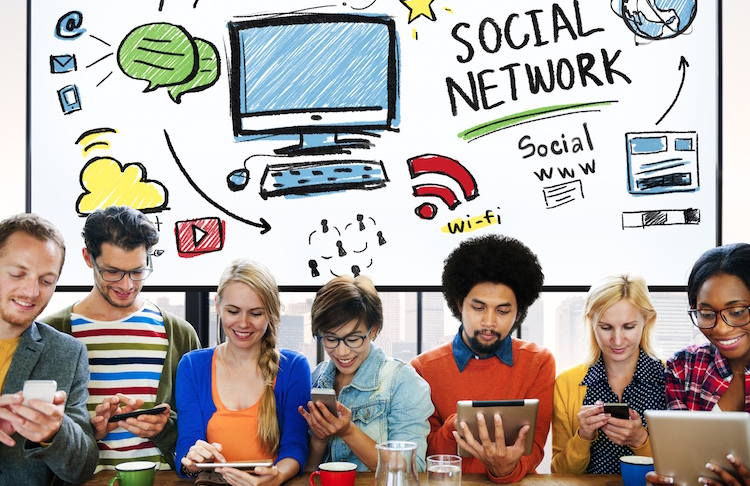 Growing up, we are taught that we will be the ones to inherit this world. That we can be whatever we want to be. We are told that our futures are bright and flourishing, but yet histories continue to repeat. The young people I was surrounded by growing up did not understand why, but our generation seems to carry a different understanding. I believe it's because we have a resource that the generations before us did not. In case any of you are unaware, it's called the internet. Information is more available than it has ever been, and with the accessibility of this knowledge, we don't plan on turning the blind eye generations before us have. We, the millennial generation, are responsible for the streets we march down. We became responsible for them the day we were born and we will be responsible long after yesterday fades away. Knowing this, older generations continue to criticize the way we think, the way we see the world, and the way we feel about it. So what exactly are young people up against in 2016? Let's take a look.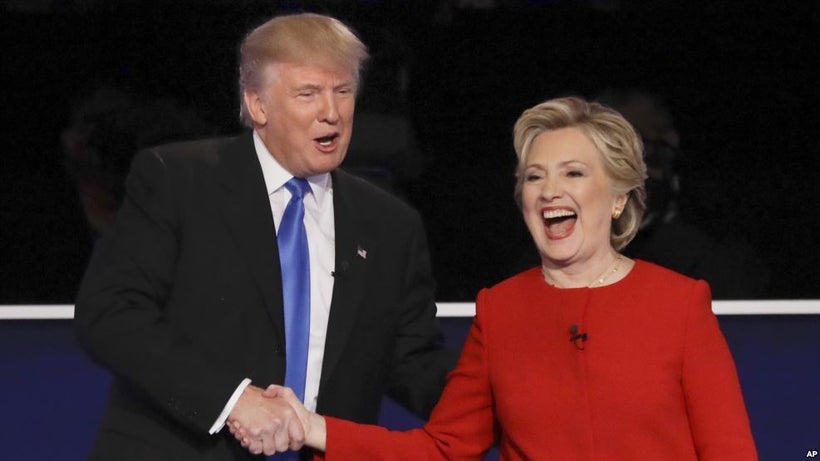 THE POLITICAL CLIMATE
As of right now, we are in one of the most harsh and intense sociopolitical landscapes to date. While America was threaded with the fabrics of misogyny and racism long before now, the outrage of this election perfectly embodies the frustration young people are feeling today. It's clear across the political landscape. Just take a look at our candidates. First we have Donald Trump, who is literally the poster child of fragile masculinity. He represents every facet of power imbalances that plague this country. His lewd comments about women literally caused the RNC to pull it's resources. Trump even attempted to minimize his patterns of sexual assault by referring to his past comments during Sunday night's debate as "Locker room talk". Not only does he represent the patriarchal white supremacist beliefs that have dominated this country and the world for centuries, but he represents everything men don't want to be. Then we've got Hillary Clinton. I must admit, I did not trust her much at the beginning of this election. Hell, I still don't now that much. However I have a tremendous respect for the menagerie of cracking male egos that she seems to be piling on her mantle. Could she be the first woman president? That historical question has been a cornerstone to many voters this election, but it still doesn't address what's missing. Hillary represents a lot to many people, but to me, she represents more of what I don't like about Trump than what I like about her. Either way, I ultimately see two rich, white, wealthy old people arguing. They argue about systematic oppression, the middle class, and a ton of other topics that they are so far removed from. Millennials see a rapist on one side of the stage, and a thunderstorm of political pandering on the other. Our trust evacuated the room before it ever got a chance to enter, because we see thru the political games that many folks do not. The future of our nation goes way beyond which old white person sits at the POTUS's desk, and we know it better than most.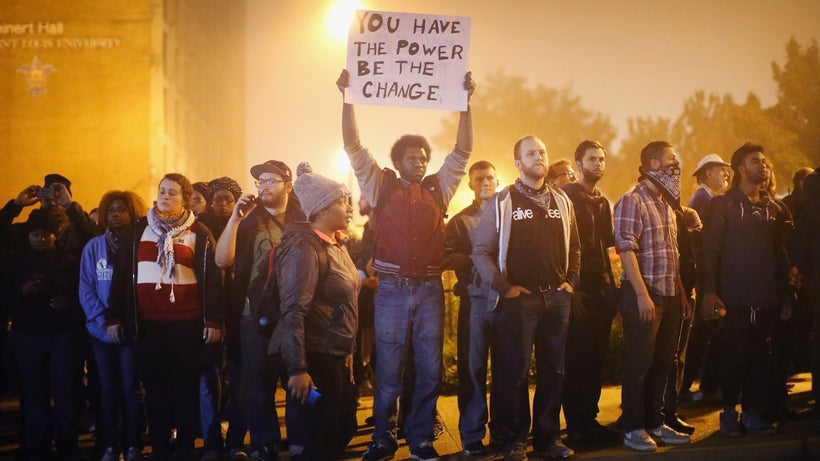 RACE AND THE ECONOMY
As the young people of tomorrow, we are often called Lazy by our predecessors. Often times we are scalded by older generations, told we are entitled and selfish. We're told we can't blame our economy for our financial struggles. However, as a young person living in America today, I still fail to understand exactly what I am entitled to. Entitlement tends to fall on quite a wide scale of variables when it comes to the socioeconomic climate of our country today. What doesn't being an American offer you today that it did fifty years ago? Donald Trump has literally run his entire campaign around the slogan, "Make America Great Again". It calls on Generation X and their nostalgia, their desire for a version of America that does not exist today. If we are so entitled, if we are so lucky, if things are so much better, then why do so many Americans yearn for the past? It's simple. With our generation, we are heralding in equality. To us, it's equality, but to them, it probably feels a lot more like the revocation of privileges, especially for older white folks. This country was catered for, built and designed by them. Yet most people from the previous generation have no desire to acknowledge their place in upholding racism. Hey generation X, newsflash: millennials did not herald white supremacy into today's nation. You did. The sooner you can acknowledge the socioeconomic disaster(s) you left behind, the sooner millennials will be willing to forgive you and learn from you. Maybe we refuse to listen and learn, because we don't want to carry the past into the present. Perhaps we don't desire to keep alive the traditions you fight so hard to keep intact. We don't want to keep celebrating Columbus Day. We don't want to learn your micro-aggressions. We want to be our own people.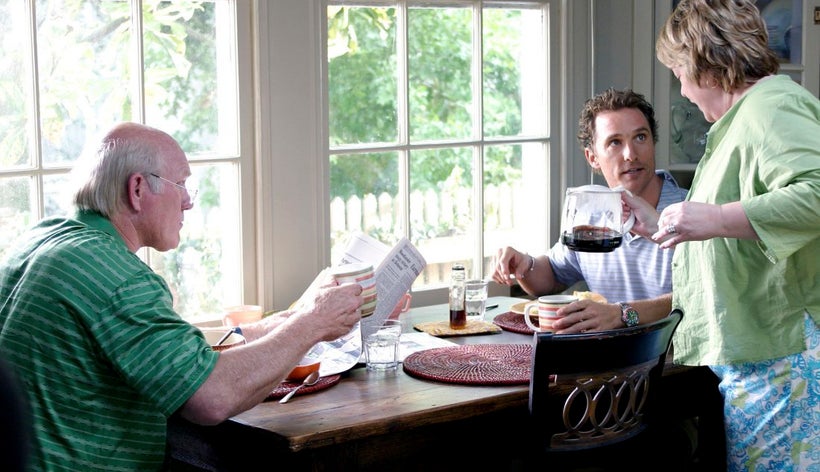 THE BOTTOM LINE
We are ready to be the change. We are ready to be everything you wanted to be but failed to be. What do we need to do this? We need the tools, and the resources. Above all, we need the support of not only the generations that precede us, but the good will of the generations that will follow too. We have to fill ourselves with that good will, if we ever intend to make any meaningful changes to the way we look at ourselves as a society. Even deeper than that, we have to make the ultimate decision that previous generations have failed to do. We must look within ourselves. The very things that are destroying culture are programmed inside all of us. Each and every young person must make the decision to renounce these ideals and think for themselves, to be selfless and brave. To do what Generation X did not have the guts to do. Everybody wants to hold hands and sing Kumbaya. Everybody wants "All Lives" to matter, but we must acknowledge that in this system, Black Lives (Don't) Matter right now. Especially queer and trans ones. We must acknowledge that to gain equality, we must recognize where we are on the social ladder. What do I mean by this? Some could say "check your privilege". If you are high up on the ladder, think about the cultures you perpetuate when you try to offer salvation to those below you. There are so many americans who are struggling to climb the rungs of equality. The sooner we can acknowledge these rungs and who sits where, the faster we are on a train to unity. How do I know this? I learned to identify where the ways of the past were sneaking into the future. They sneak in through the policing of people's clothes and bodies. They sneak in through the legal oppression of anyone is different. They sneak in through the uneducated minds of those who refuse to acknowledge that all of our experiences are different. Especially those who do not look like us. That's the thing about us millennials. We still have a chance.
Calling all HuffPost superfans!
Sign up for membership to become a founding member and help shape HuffPost's next chapter
This post was published on the now-closed HuffPost Contributor platform. Contributors control their own work and posted freely to our site. If you need to flag this entry as abusive,
send us an email
.