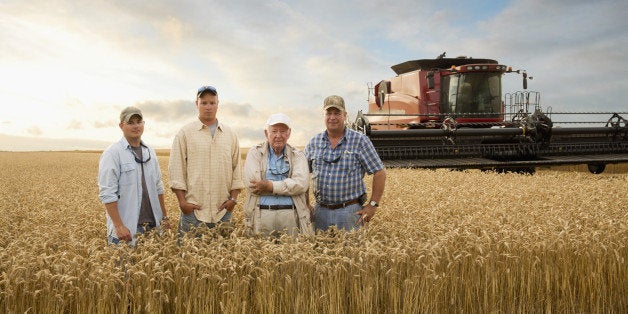 Last Wednesday, I participated in a regional forum of the White House Working Families Summit that was held at Virginia State University in Petersburg, Virginia. Coming from a small town in Southwest Georgia myself, I can relate to the unique challenges that rural Americans face. Growing up, my father worked seven days a week on our peanut and cattle farm with help from my mother. To make sure our family had a constant source of income and health insurance, my mother also worked off the farm at the local independent bank. I am fortunate to be the product of hard working parents who provided my sister and me with the best opportunities possible.
All families have a right to have access to a good education system, affordable healthcare and jobs. Our rural families are concerned about creating strong prospects for their children, whether it is on or off the farm. But it is also essential that there are opportunities that will attract young people back to rural areas and help us secure the future of agriculture.
The Obama Administration is committed to providing opportunities for working families across the country. That's why earlier this year President Obama created the Made in Rural America Export and Investment Initiative to help rural businesses and leaders take advantage of new investment opportunities and access new markets abroad.
In rural America, transportation and market access issues create complex challenges for working families. During the summit, I spoke with Maxine Ayers, legal assistant by day and partner in a seven-generation family farm by night. Maxine is working hard to help prepare her son to take over the family farm. In addition to working her job and taking care of the farm, she is also responsible for her in-laws' medical care and must regularly drive two hours to get her in-laws the care they need. I also spoke with Dee Dee Darden, owner of a country store and farmer, who faces similar rural transportation hurdles. On top of running her store and farm, she must drive three to four hours to sell her livestock. While transportation issues are still a challenge, USDA brings economic opportunities to rural communities through programs such as the Rural Community Development Initiative and Rural Business Opportunity Grants.
In the United States, there are twice as many farmers that are ages 65 or older than those ages 45 or younger. As our aging farmers transition to retirement, it is crucial that we determine who the next generation of farmers and ranchers will be. It is easy to forget that one percent of the population is responsible for feeding the entire country and much of the world.
Young, talented rural leaders are needed to help us tackle challenges like climate change, food security and the overall health of our economy. It was so promising to see college students in the audience who were passionate about farming and rural America. Whether it is their local FFA or 4-H chapter or serving in student government, I always encourage young folks to get involved in their local communities.
I am proud to be from rural America, and I know that others feel the same sense of community that I do, but there are many challenges that rural residents face. Folks in rural America have an unparalleled amount of drive and passion that makes their communities a vibrant place to live. At USDA, we will continue to do everything we can to help working families succeed for generations to come.
This post is part of a series produced by The White House in conjunction with its Working Families Summit, the goal of which is to help "create 21st-century workplaces that work for all Americans." Last week's regional summit in Petersburg, Virginia, was part of a series of events across the country leading up to the main event on June 23, 2014, in Washington, D.C. Read here to learn more about the effort.
Popular in the Community