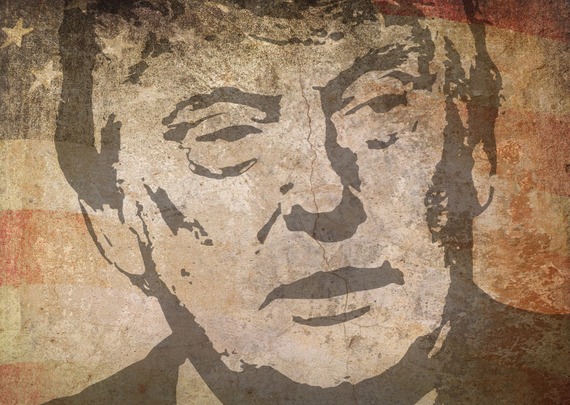 Inauguration Day is only two days away. Washington is planning a huge party, speech writers are formulating their last words, and Islamophobic hate crimes are still on the rise. More than 569 anti-Muslim attacks took place over a span of 512 days in America.
Many global citizens are concerned Trump's rhetoric has only made things worse for the Muslim population. Muslim Girl (MG) compiled a list of Islamophobic attacks since August 6, 2015, the date of the first debate of the U.S. presidential election cycle.
Amount of Hate Crimes Likely to Increase During Trump Administration
MG sources include #HateHurts, The Huffington Post's Islamophobia tracker, the Council on American-Islamic Relations (CAIR), and numerous others. The detailed image below includes verbal, political, and physical attacks recorded until December 30, 2016.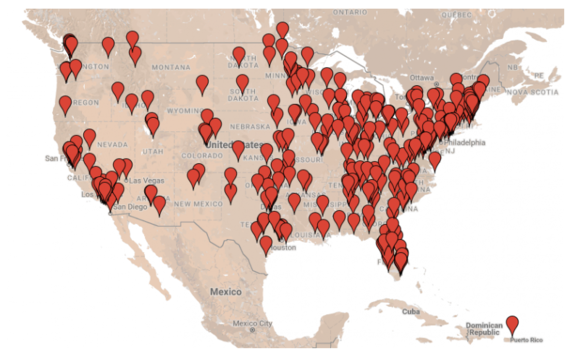 One can assume that the list of Islamophobic hate crimes has expanded within the new year. Organizations, such as the Southern Poverty Law Center, have issued statements voicing their concern due to the overwhelming amount of anti-Muslim reports they received.
FBI statistics show that anti-Muslim attacks have indeed surged since November 2016. Some political experts and analysts predict these Islamophobic instances will only worsen in the first months of the Trump administration.Alt-Right Movement and the Muslim Community
Since the "alt-right" might be losing faith in Donald Trump and his agenda, there could be further backlash and misplaced anger against the Muslim community. What does this mean for the Muslim population in the U.S.? Has Donald Trump mainstreamed Islamophobia in America?
There are many similar questions I could ask, but perhaps the most important of all is, "What will non-Muslims do to help their Muslim neighbors feel safe?" For starters, we can no longer pretend that Islamophobia doesn't exist in America. Non-Muslims must stand in solidarity with Muslims and speak out against the rising Islamophobic verbal and non-verbal hate crimes.
Join today's #J18 Movement: Teach, Organize, and Resist
Today, #J18, is the perfect day to make your personal oath to help your Muslim neighbors feel welcome, safe, and accepted in your community.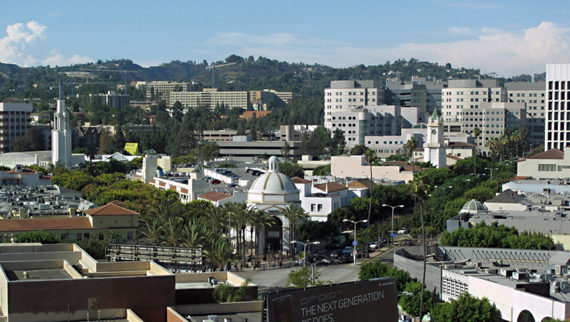 Numerous UCLA professors are calling for universities and citizens around the U.S. to "Teach, Organize, and Resist" the discriminatory agenda Trump has promoted thus far. Students, professors, center directors, and artists will join together today, January 18.
Their message states, "On the evening of #J18, to mark the presidential inauguration, we will gather at UCLA to celebrate ongoing struggles for social justice and to affirm their urgent relevance in the face of this current national and global moment...
we intend to organize against the proposed expansion of state violence targeting people of color, undocumented people, queer communities, women, Muslims, and many others. On that day, we intend to resist the institutionalization of ideologies of separation and subordination, including white supremacy, misogyny, homophobia, Islamophobia, and virulent nationalism."
Ways You Can Help Prevent Islamophobia
If you can't make it to a #J18 event, and you want to join the movement to help prevent Islamophic hate crimes in America, there are still several important things you can do which will promote tolerance of Islam and Muslim-Americans.
Learn more about Islam, Muslims, and the Middle East and North Africa (MENA) region.
Speak out against Islamophobia when you see it happening.
Attend multi-cultural events and bring your friends.
Stay up to date on policies which could negatively affect the Muslim community and, ultimately, American society as a whole.
Co-organize an "Islam 101" event and ask an imam or scholar of Islam to speak at your own place of worship, at a community center, a club, coffee house, or even a sports center.
Write letters to your local, regional, and national politicians voicing your disapproval regarding any anti-Muslim legislature.
Don't be afraid to ask your Muslim friends and neighbors pressing questions you may have.
Popular in the Community