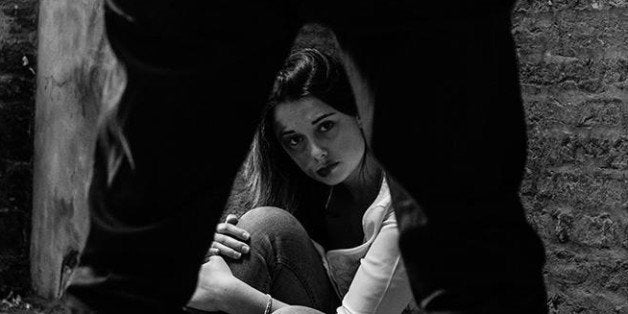 Violence against women and girls is an epidemic of global proportions. Transcending geographic borders, economic and social class, religion and ethnicity, violence impacts women of all ages, in all communities around the world.
From domestic violence to sexual harassment, human trafficking to harmful practices such as female genital mutilation/cutting, far too many women in far too many places face violence or threats of violence on a daily basis. Today, estimates show that nearly 1 in 3 women has experienced some form of physical and/or sexual violence -- an astounding and unacceptable statistic and one of the most challenging barriers to women's full participation.
Freedom from violence is a fundamental human right as critical to individual health and well-being as it is to our collective growth and prosperity. According to a recent estimate, intimate partner violence imposes an economic drag of one to nearly to four percent of GDP across a variety of countries. Failing to prevent and respond to violence against women means that we are failing to provide our communities, our economies -- and ourselves -- with the opportunity to thrive.
On Friday, Feb. 20, the Clinton Foundation's No Ceilings: The Full Participation Project hosted a group of leading experts, practitioners and organizations working to address violence against women. Our panelists included Jimmie Briggs, co-founder of Man Up; Dorchen Leidholdt, director of the Center for Battered Women's Legal Services at Sanctuary for Families in New York City; and Christine Jaworsky, senior manager of grants and programs for Avon and the Avon Foundation's Speak Out Against Domestic Violence program. I was honored to moderate. During our conversation, we discussed what works in efforts to address and eliminate violence against women and girls, both locally -- right here in New York City -- and globally. Together we highlighted three key ideas that can help create lasting solutions to prevent violence and accelerate progress:
One of the most important steps to preventing violence is changing the often long-held social norms and perceptions that perpetuate it. Much like learning a foreign language -- the earlier you start the easier it is to master. For Jimmie Briggs, this means "we have to shift more of our efforts to focus on the 'life cycle;'" teaching young boys and girls to break from the perceptions of violence that they begin to learn early in their homes and communities. Some of Man Up's new efforts working with young students in India will test these theories and provide much needed data on how early interventions can create lasting change.
While discussing the role of private sector commitment to the issue of violence, Christine Jaworsky noted the importance of promoting solutions that can be tailored to the specific and diverse needs of women, their families and their communities. Some of the greatest solutions to the global challenge of gender-based violence are those that begin locally, taking into account the uniqueness of a community and its stakeholders. The Clinton Health Access Initiative's (CHAI) couples counseling program in Papua New Guinea is a great example; in a region that has some of the highest rates of HIV and intimate partner violence, CHAI staff worked with local partners to develop a unique couples counseling program for pregnant women and their husbands to both reduce partner violence and promote greater access to health resources for women and their families. The program is location-specific but the lessons are both scalable and adaptable.
Engage the "Unusual" Suspects
The causes, forms and effects of violence are diverse and so our solutions must be diverse. As Dorchen Leidholdt noted, "We won't be successful without forging alliances with unusual but necessary partners." We must engage men, the military, universities, and the faith community. We must work with economists, doctors, public health professionals, advertisers, entertainment executives and other 'unusual suspects.' We must harness grassroots and policy level action, driven equally by energy and by evidence, to create strong allies who will stand up against violence.
We're making significant progress, yet major gaps remain. While legal protections to address domestic and intimate partner violence have grown significantly over the last twenty years, reporting of both remains low and enforcement is often lacking. Social norms are shifting but the process can be slow and uneven. In order to celebrate and scale the gains, as well as understand where and why the gaps persist, we must continue to share with one another what works and what doesn't. Our conversation on Friday was just one such convenings. We must continue to work together and learn together so that we can create dynamic and lasting solutions to end violence against women and girls, in all its forms, both here and around the world.
With our conversation series, No Ceilings has been working to bring diverse individuals, organizations, and stakeholders together to discuss these challenges and learn about the gains and gaps that exist for women and girls today. On Monday, March 9, my mother, Melinda Gates, and I will host our largest convening yet -- the launch of our Full Participation Report, an analysis of 20 years' worth of data from over 190 countries that will give a clear picture on the status of gender equality today. We hope that this event will be an opportunity to celebrate the significant progress we have made over the last 20 years, while shining a light on the gaps we need to close to reach full participation in the next 20 years.
Please stay tuned for more information and please let us know if you have suggestions, thoughts and ideas around what has or might work to overcome the barriers that still remain to full participation.