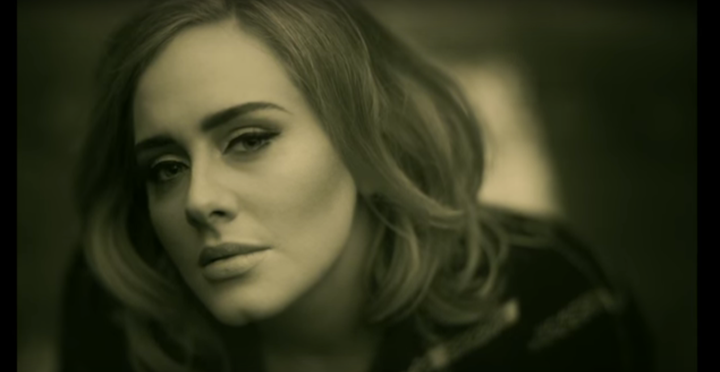 Out of 29 countries that chart international albums, 26 of them crowned Adele their queen. It's a remarkable feat that Adele went number 1 in so many countries. Taylor Swift's "1989" -- a comparable international sensation -- only went to number 1 in 12 countries.
But three countries held out. Three little countries said "No thank you, '25.'" They are:
South Korea
The way the South Korean charts, GAON, track successful albums is a little confusing. Instead of having a single chart for the top-selling albums, South Korea has three: A domestic album sales chart, an international sales chart and a synthesized chart.
All three charts track only the physical sales of albums -- CDs or vinyl -- within South Korea. A separate chart is used to track streaming. Adele does have the number one album on the international chart, and has been, for five weeks. Her second studio album -- "21" -- is also performing well on the South Korea international chart.
But South Koreans are buying more of their own music in physical copies, because Adele's "25" hasn't broken past no. 4 on the synthesized chart. The three albums ahead of Adele's are all K-pop albums:
Japan
In Japan, "25" stayed even further out of the number one spot, peaking at number 7 on December 7, 2015 -- and then almost immediately dropping out of the Top 10. Like the South Korean charts, the Japanese charts, ORICON, only track physical album copies, and a slew of Japanese albums have outsold Adele's album in Japan.
A few of these albums are:
There's some cross-over between South Korean and Japanese charts. Infinite, for example, is a K-pop band.
Greece
The third country where "25" didn't hit number one is Greece. The IFPI, Greece's album chart, has an insane history. The first version of the chart started tracking music in 1989, but it was horribly flawed; the rankings were based on how many albums were shipped instead of how many albums were sold. That meant that distributors could just flood the market with copies and get a "number one album."
Several attempts were made to fix the problems, but it wasn't until October 2010 that the IFPI revealed a chart that tracked both foreign and domestic albums, included digital downloads, and counted only sales instead of shipment.
Like Japan and South Korea, Greece has a thriving domestic music culture. But American and British music still makes an appearance on the Greek charts. One Directions' "Made in the A.M," for example, went number one in Greece. The highest Adele's "25" ranked was number 2 -- the week of December 1, 2015.
Here are a few of the albums that ranked higher than Adele:
Because South Korea and Japan do not include digital downloads and streams in their calculation of number one albums, Greece is ultimately the only country that (based on these charts) we can definitively say did not choose Adele's album as their favorite album any week so far. The Greeks just love One Direction, I guess.
PHOTO GALLERY
Adele's new album '25': What we know so far
Calling all HuffPost superfans!
Sign up for membership to become a founding member and help shape HuffPost's next chapter