Adele made headlines for her emotional tribute to Beyoncé during her Album of the Year acceptance speech at the 59th annual Grammy Awards on Sunday. But another section of the speech was also incredibly powerful.
The singer spoke candidly and beautifully about motherhood. She first acknowledged the three-year hiatus she took to focus on raising her son, who was born in 2012.
"As you can see, it took an army to make me strong and willing again to do it. And I thank you all from the bottom of my heart," she began.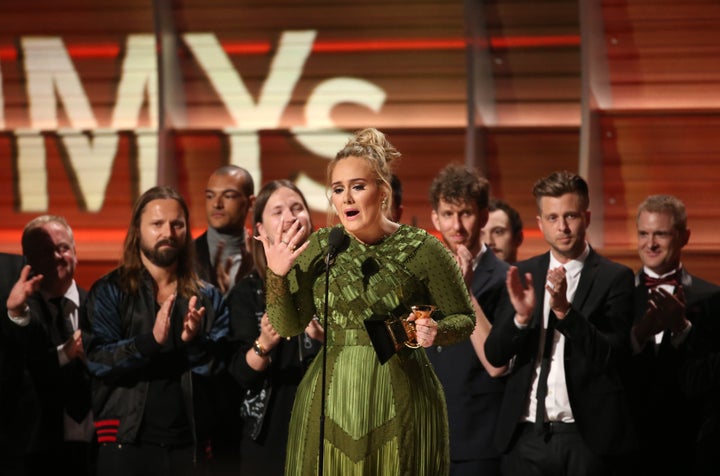 "Five years ago when I was last here, I also was pregnant, and I didn't know," she continued. "And I was awarded that shortly after ― I found out shortly after ― which was the biggest blessing of my life."
Adele proceeded to get real about the challenges of motherhood and her personal identity struggle as a parent.
"In my pregnancy and through becoming a mother I lost a lot of myself, and then I've struggled and I still do struggle being a mum," she said. "It's really hard. But tonight winning this really feels full circle and like a bit of me has come back to myself."
The singer also ended with a shout-out to her manager, husband and son. "You're the only reason I do it!" she said.
Congratulations to Adele and to all the moms working to overcome their parenting struggles and pursue their dreams.
The HuffPost Parents newsletter offers a daily dose of personal stories, helpful advice and comedic takes on what it's like to raise kids today. Sign up here.