 All hail investigative journalism! Well, sort of: U.K. rag Heat magazine reports that the identity of Adele's ex-boyfriend -- you know, the "older" dude responsible for inspiring "Rolling in the Deep," "Someone Like You" and one of the best-selling records of all time -- has been revealed. And drumroll… it's 31-year-old photographer Alex Sturrock!
Adele and Sturrock dated for about a year, from 2008 to 2009, and the romance was short and intense and volatile, according to a source who claims to be friends with Sturrock. On Sturrock's website, all sorts of candid images of Adele can be found, which would support the source's claim that he was also made the singer's official photographer for her 2009 U.S. tour.
"They met through mutual friends and hit it off straight away. He shot her a few times and that was just it… They spent all their time together -- and when they weren't together they would call each other constantly," the friend said.
Though an official reason for the split was not given, the source added that Sturrock refused to call Adele his girlfriend, despite living together in a flat in West London's Shepherd's Bush. Adele, as we all know, was left brutally heartbroken and began composing songs of redemption and heartbreak in the relationship's aftermath.
"He made me an adult. He put me on the road that I'm traveling on," Adele said of her ex-flame to Rolling Stone in April 2011. The singer also wrote on her website that "Rolling in the Deep" was a reaction to "being told that my life was going to be boring and lonely and rubbish, and that I was a weak person if I didn't stay in the relationship. I was very insulted, and wrote that as a 'fuck you.'"
In the end, Adele got the best revenge a girl could ever have: In February, she swept up a whopping six Grammys for "21" and received a standing ovation from the cream of the industry's elite. That same month, Adele looked stunning while gracing the cover of Vogue. "I'm done with being a bitter witch," she told the publication.
Check out photos of Adele: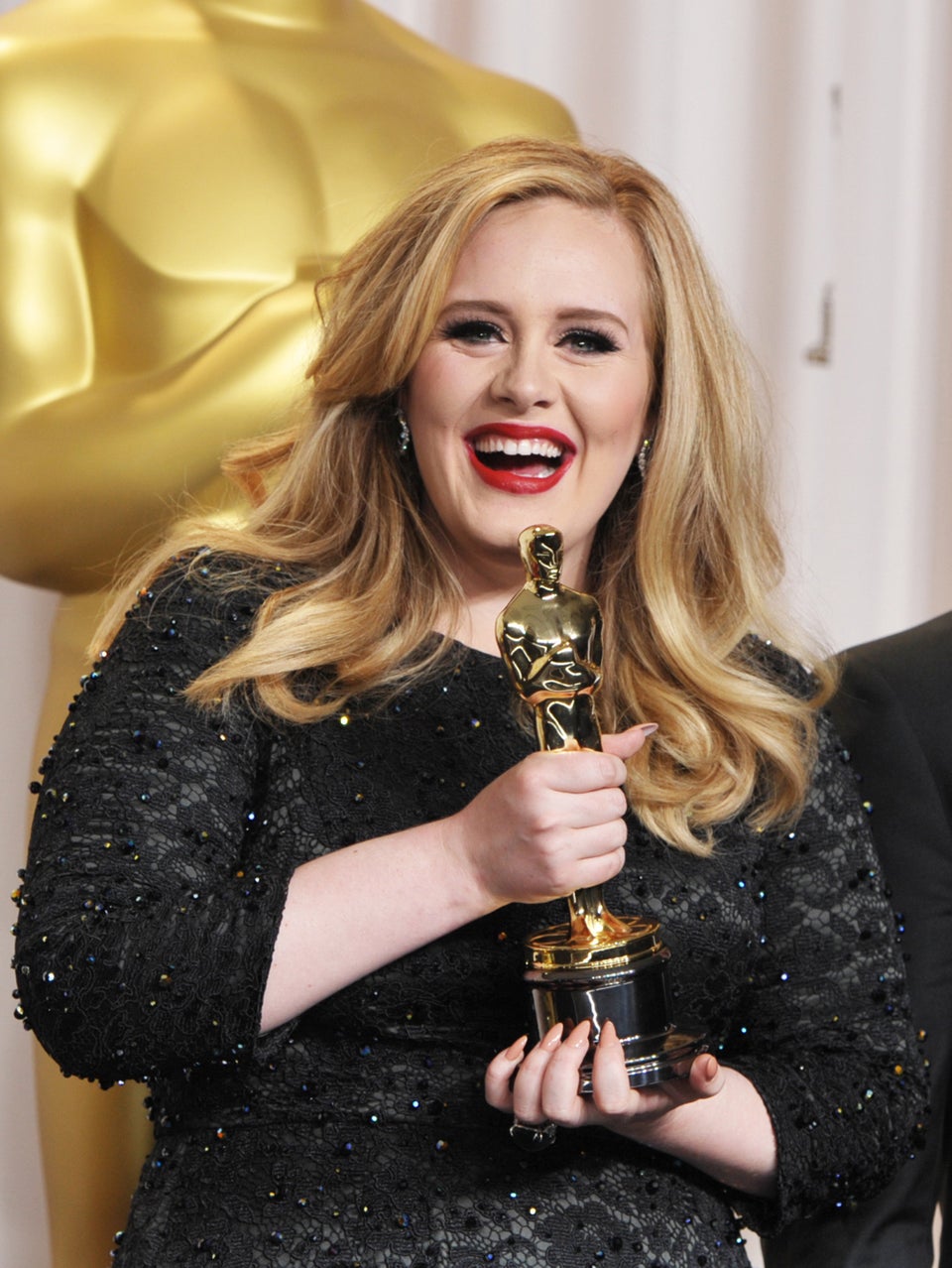 Adele
Popular in the Community