 Oh blimey! Two weeks after speaking of snot at the Grammys (where she swept up six awards), Adele showed off her seriously cheeky side once again at the Brit Awards Tuesday night. This time, the 23-year-old ripped a page from the M.I.A.-at-the-Super Bowl handbook -- by flipping the bird on stage.
The official reason is that Adele was frustrated at being cut off (host James Corden interjected to turn the cameras to... Blur) while giving an acceptance speech for British Album of the Year.
"I was about to thank the British public for their support and they cut me off, and I'm sorry if I offended anyone. But the suits offended me, so thank you very much for all of your support," Adele said after the show.
But she wasn't the only one who apologized. Speaking after the show on ITV2, host Corden admitted: "I don't understand quite why I was made to [cut her short]... I was having the best night of my life and then I had to cut Adele off before she's even had a chance to say thank you. She's the biggest star in the world. I don't understand what happened, but I'm upset about it."
Check out some NSFW photos of celebrities flipping the bird below: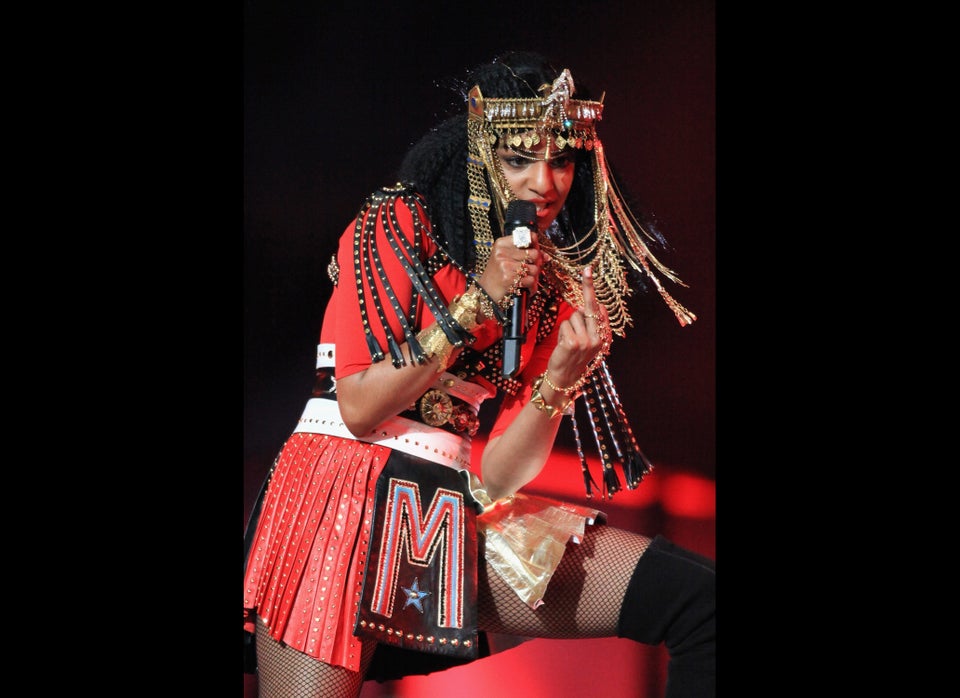 Celebrities Giving The Middle Finger
Popular in the Community