• The songstress clarified on "The Ellen Show" that the sound issues were not Justin Bieber's fault, explaining that "the microphones fell onto the piano strings."
• To cope, Adele treated herself to a burger and a beer post-show.
For the first time in the era of yaaas/queen/slay/[insert overused term of adoration here] Adele, the singer's shaky Grammys performance during Monday's telecast proved that even the best performers have their off moments.
Adele recapped the ordeal on Thursday's episode of "The Ellen Show," explaining exactly what went wrong on Grammys night and how she recovered the next day.
"Sound check was great ... I was really excited, and then during the changeover the microphones fell onto the piano strings which is what the guitar noise was," she told the talk show host. "Some people thought it was Bieber rehearsing, but it wasn't him. We're on great terms," she joked before adding, "And then it kind of put the whole thing off really."
"I'm always a bit pitchy anyways," she added in an endearing moment of self-deprecation. "When I'm flat and I'm sharp, I'm just emotional. But it was fine. I wanted to tell everyone straight away because it seemed to be a lot of confusion as to what it was ... I was so embarrassed."
Before explaining that she breaks down after pretty much every performance, Adele told Ellen, "I cried pretty much all day yesterday ... I kept like spontaneously bursting into tears yesterday. But it was all right. I was fine."
The surefire way to cure the Grammys blues? In-N-Out Burger.
"It wasn't too bad," Adele reassured Ellen. "I treated myself to a burger and a beer."
Now that's a coping strategy we can get behind.
Watch the full interview above.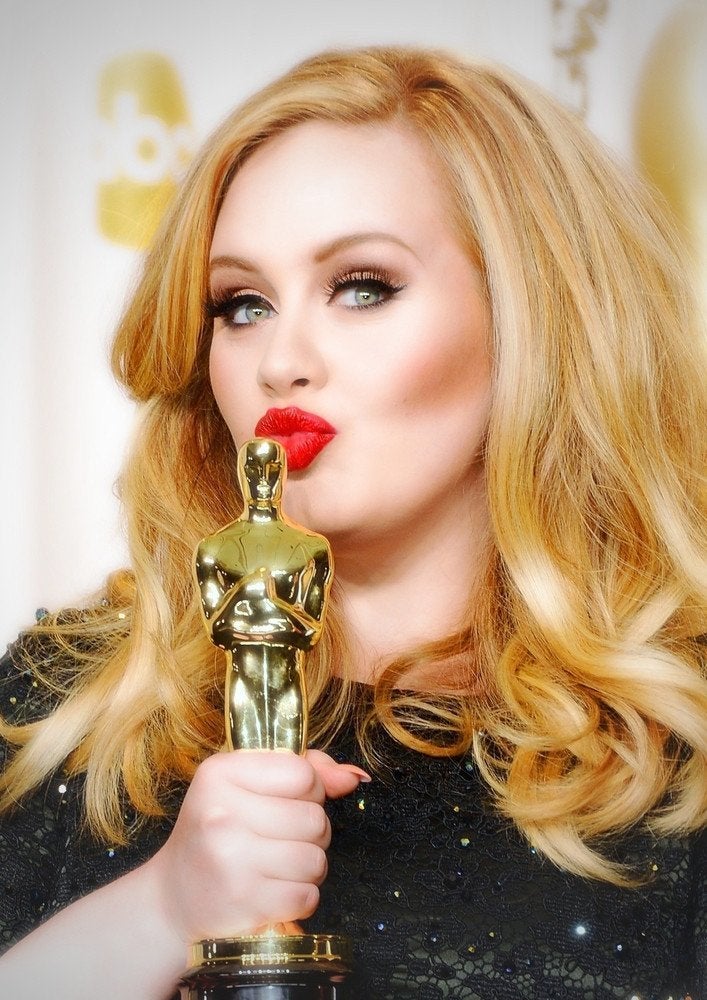 Adele's 25 Greatest Achievements... So Far