And that's a wrap: Adele won the Grammy in the Album Of The Year category for her heart-wrenching sophomore album "21."
"I want to say thank you to Rick Rubin for teaching me about quality control," the singer said after thanking her mother. She was overcome with emotion at the beginning of her speech but gathered herself before continuing with her touching acceptance remarks.
The album is based on "something everyone's been through -- a rubbish relationship," she added.
The singer, who scored an award in all six categories she was nominated for including Pop Vocal Album, Best Pop Solo Vocal Performance, Short Form Music Video, Record Of The Year, and Song Of The Year, made her live performance comeback on Sunday night. (She had recently undergone throat surgery).
Musical legend Diana Ross presented the award to the Adele.
Her performance was introduced by Gwyneth Paltrow, who called her "something special." Paltrow described 21, Adele's sophomore album as "a global music movement."
The Grammy audience clapped along enthusiastically throughout the performance, and the singer seemed completely in her element on the simple stage. She received a standing ovation when she finished, and remained on stage for a good amount of time to drink in the applause.
Before the awards, Adele was widely favored to win Best Album for 21, the album which made the British musician a global name.
Check out Adele's in office performance of songs off 21 at AOL Sessions.
Adele performs "Rolling In The Deep" at the Grammys:
See photos of all the night's performances: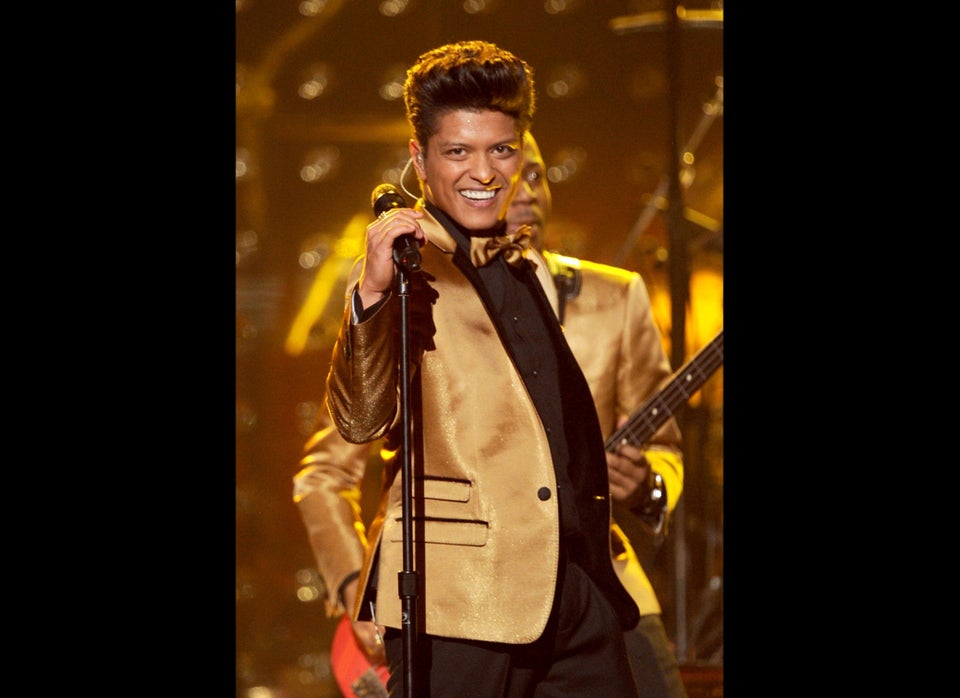 The Grammy Awards
Popular in the Community