What do you do after selling over 3 million albums in the United States alone, shattering records set by the likes of Taylor Swift and N'SYNC?
Why, get a haircut of course.
Adele debuted a brand new choppy haircut for an appearance on "The X Factor" in the U.K. Sunday night that's a bit more playful and relaxed than her usual done-up look. The straight, layered bob sits right above her shoulders, framing her face perfectly.
Sticking to the rest of her typical style in a black Burberry dress, the 27-year-old looked absolutely stunning -- as usual -- and, dare we say, more youthful than ever?
Of course, the change is not so drastic, but when you consider the singer's allegiance to one particular look, it's exciting to see her change it up a bit.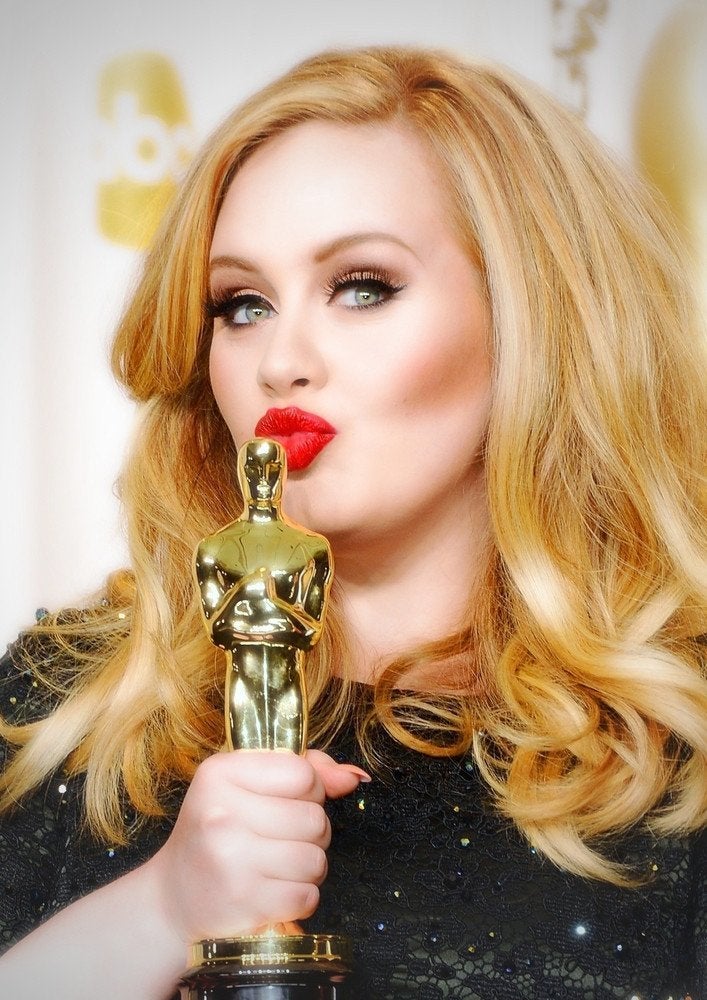 Adele's 25 Greatest Achievements... So Far