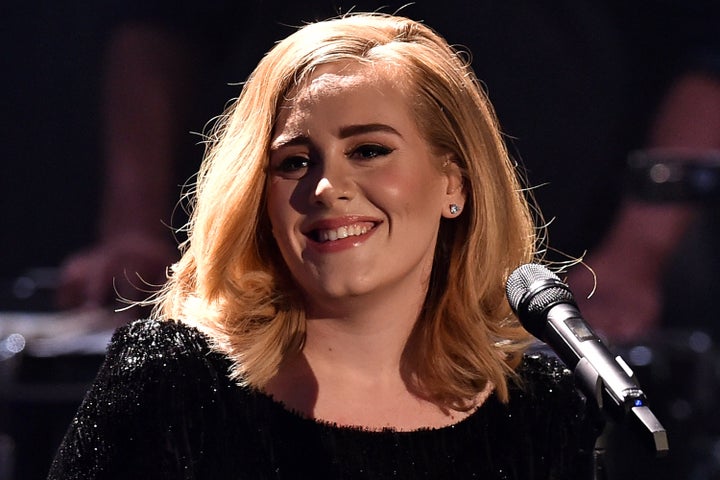 Sanchez's rendition of the ballad is hauntingly beautiful thanks to his high voice, which lends itself surprisingly well to the track.
After hearing it, we naturally reached for the tissues, and then of course couldn't help but listen to more covers -- because if we're going to listen to one song on repeat for the rest of the year, it's obviously going to be "Hello."
Check out our favorite covers of Adele's hit song below. You're going to want to listen to all of them, we promise you won't be disappointed.
1. Claudio Sanchez (Coheed And Cambria)
Simple, emotional and haunting.
2. Adorable Little Girl
You're going to need extra tissues for this one. It's just so cute and will definitely pull at those heartstrings and give you all the feels. Also, she has a CARDBOARD GUITAR. It's too much.
3. Lydia Lee
The Seoul Music high school student became an online sensation with her beautiful cover. She even appeared on "Ellen" and sang it for the audience.
4. Demi Lovato
Lovato showed off her impressive pipes when she performed the Adele ballad at Seattle's Fall Ball. Girl has some serious chops.
5. Amanda Cole
The YouTube singer gives Adele's song a whole lot of soul and an added touch of grittiness.
Seeing this song performed in American Sign Language makes it even more mesmerizing.
7. Bryson Andres on Violin
Adele's lyrics are beautiful, but so is this lovely violin loop cover.
8. Castro the Band
Castro the Band creates beautiful harmonies with their three voices, giving "Hello" a unique texture and depth.
9.
Peddo Brian on
Ukulele
We never thought we'd hear "Hello" as a reggae song, but we really love it.
10. Conor Maynard
This stripped-down version of "Hello" is another one that will really get you in the gut. Seriously, stock up on the tissues.
Adele + "Star Wars" = the best thing we could ever ask for.
This rendition is basically 25 covers in one video, making it arguably the most impressive one on this list. You have to watch it from beginning to end for the full effect, but we promise it's worth it.
YouTuber Toby Randall's understated cover may not have Adele's powerful vocals, but it's just as heartbreaking as the original.
You may not think Adele and rap would go together, but this clip proves they do. It's also got some trop-house beats that will have you bopping in your seat.
15. Leroy Sanchez
Sanchez's cover is just plain wonderful.
YouTuber Holly Henry's unique vocals give "Hello" a totally different feel, but we're into it. If Lana Del Rey and CocoRosie had a child, this might be how he or she would sound.
17.
Sam Tsui, Casey Breves, KHS
This cover has everything you could want: emotion, harmonies and beautiful voices, along with some powerful percussion beats.
RoughCopy takes "Hello" and turns it into a mix that's (dare we say) worthy of some recognition by DJ Mustard.
We couldn't make a list of covers without including a rock version of "Hello," and this one by Lukas Rossi is pretty fantastic.
20. The Voices
We think we may have just found some inspiration for the next "Pitch Perfect" movie in this cover (screenwriters, take note!). Beautiful.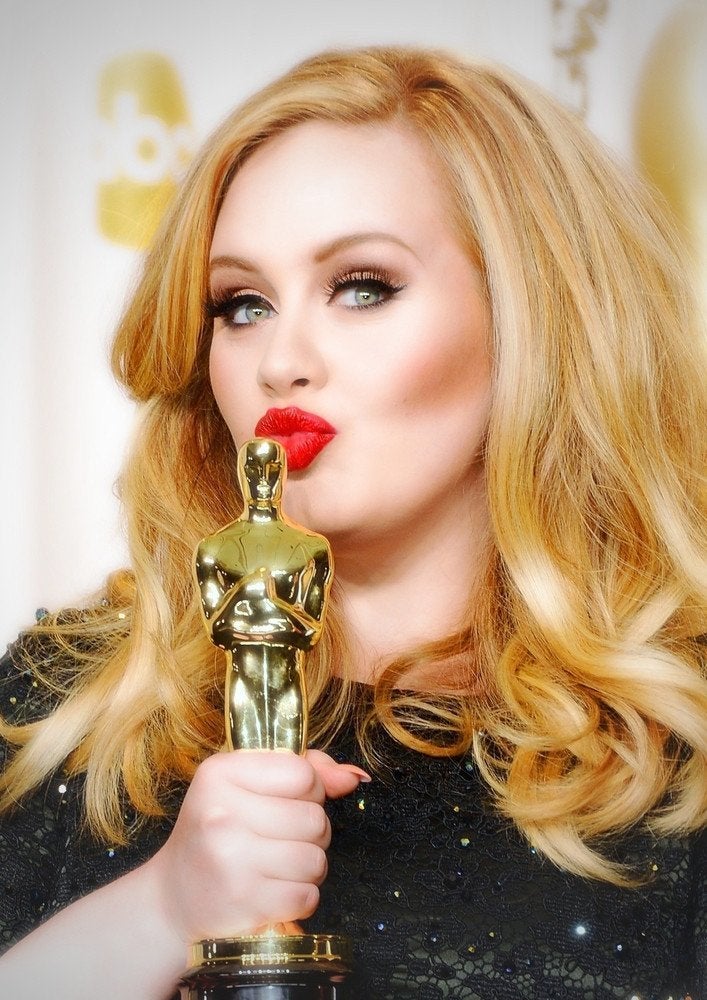 Adele's 25 Greatest Achievements... So Far
Popular in the Community