The presidential election may be only two weeks away, but that didn't stop Democratic nominee Hillary Clinton from making a surprise appearance at Adele's Miami concert Tuesday night. And good thing she did ― Adele took a moment between songs to announce her support for Clinton's campaign.
"I am English, but what happens in America affects me too," Adele told the audience, according to a Clinton campaign aide. She added: "Don't vote for him. ... I can't vote, but I am 100 percent for Hillary Clinton. I love her, she's amazing."
NBC's Adam Kuperstein caught the moment Adele told fans not to vote for Republican nominee Donald Trump in the video below:
It's unclear whether Adele knew Clinton was in the audience. Still, the singer likely is aware that the Democratic nominee is a fan.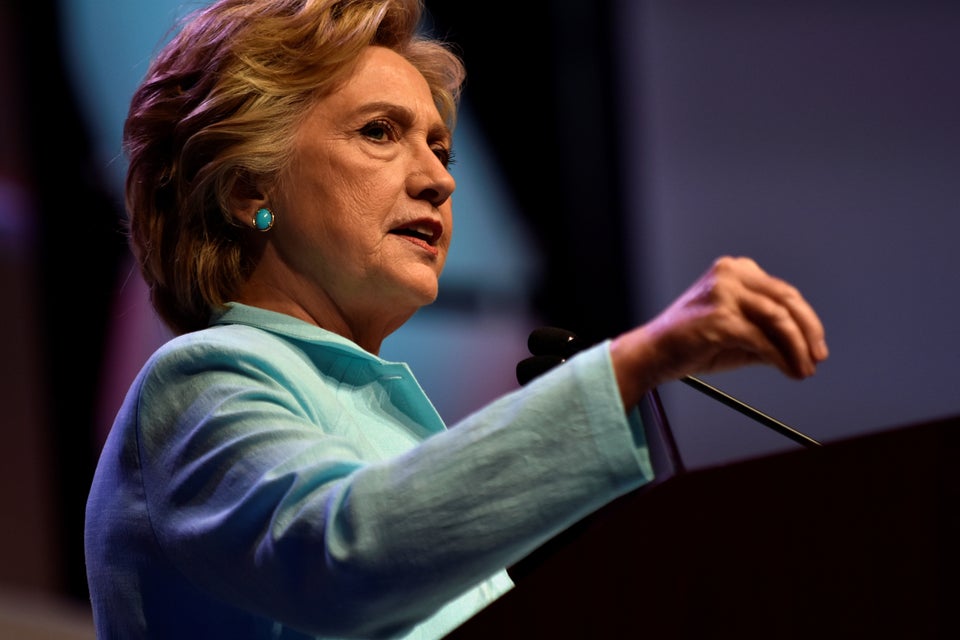 Hillary Clinton accepts nomination
Popular in the Community