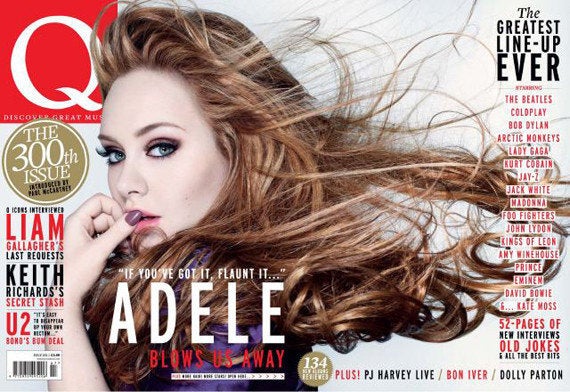 Adele is the biggest artist in the world right now, in the midst of a remarkable run on top of the Billboard charts and already owning two Grammy Awards. But true to her music's emotional core, she's far more demure than diva.
Covering the 300th issue of Q Magazine, Adele made clear that, despite all her success -- including her new album, "21," sitting atop the charts for eight weeks -- she's far more comfortable with a low profile, preferring small venues and eschewing the income that advertising would bring.
"I will not do festivals. The thought of an audience that big frightens the life out of me. I don't think the music would work either. It's all too slow," she told the magazine (via The Independent). "We had three nights on hold at [British arena] The O2 and I was like 'I wont play a festival. You think I'm gonna play a fackin' arena? Are you out of your mind?' I'd rather play 12 years at the Barfly [small venue for indie bands] than one night at The O2! So I've made all those decisions and some people are pretty mortified. They think I'm mad."
It's a similar sentiment to which she conveyed to in her recent Rolling Stone cover article.
"I'm scared of audiences," she told the magazine. "One show in Amsterdam I was so nervous I escaped out the fire exit. I've thrown up a couple of times. Once in Brussels I projectile vomited on someone. I just gotta bear it. But I don't like touring. I have anxiety attacks a lot."
Perhaps the intimacy she seeks in performing comes from the same emotions that inspired the album -- and the love for which she'd have given up all her success.
"I don't think I'll ever forgive myself for not making my relationship with my ex on 21 work, because he's the love of my life," she told Out Magazine recently. "Well, I would still be singing in the shower, of course, but yeah -- my career, my friendships, my hobbies. I would have given up trying to be the best."
One thing she's already given up: commercial tie-ins. To Adele, having your music in commercials in paramount to selling out.
"I think it's shameful when you sell out," she told the magazine. "It depends what kind of artist you wanna be but I don't want my name anywhere near another brand. I don't wanna be tainted or haunted."
PHOTO: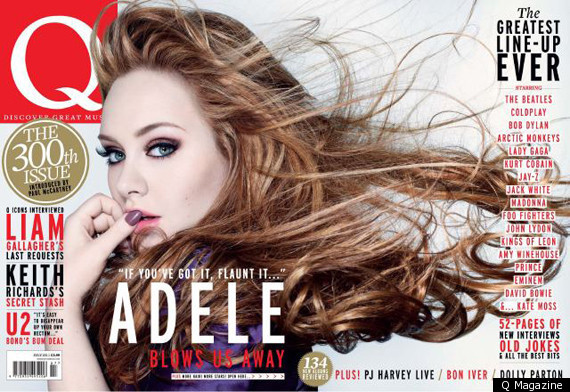 Calling all HuffPost superfans!
Sign up for membership to become a founding member and help shape HuffPost's next chapter