A video from a concertgoer, which was shared on YouTube, shows 12-year-old Emily Tammam, who has autism, on stage with Adele at Manchester Arena earlier this month. The artist invited Emily to sing "Someone Like You" with her and the duet was equal parts heartwarming and incredible.
Watch as Emily, whose favorite singer just happens to be Adele, delicately starts off singing the hit song, while the star revs up the crowd. Adele then joins the 12-year-old later on in the song, steering her through the piece. Toward the end of the clip, Emily expertly belts out the chorus in a move that'll likely send chills down your spine.
According to the Manchester Evening News, Emily, who also has ADHD and Ehlers-Danlos syndrome type 3 -- a disorder that affects connective tissue -- in addition to autism, held up a sign at the concert that read, "It is my dream to sing with Adele." After spotting the sign, the singer brought the 12-year-old, who competed in "Britain's Got Talent" back in 2014, onstage.
While Emily has trouble in certain social circumstances due to her autism, her father, Ray Tammam, told ITV News Grenada Reports that the 12-year-old feels comfortable on stage.
"Emily ... sometimes struggles with a lot of social situations especially with small crowds of people or things where she has to do something," Tammam said. "But since she was 2 years old, she's been singing and gone on a few stages and sang quite happily and shows an incredible calmness when she's on ... I knew she'd be singing."
Emily seemed to have gained quite a few fans of her own that night. The 12-year-old was applauded by other concertgoers who were impressed with her voice after the show ended and was even asked to take a few selfies, according to the Manchester Evening News.
Before You Go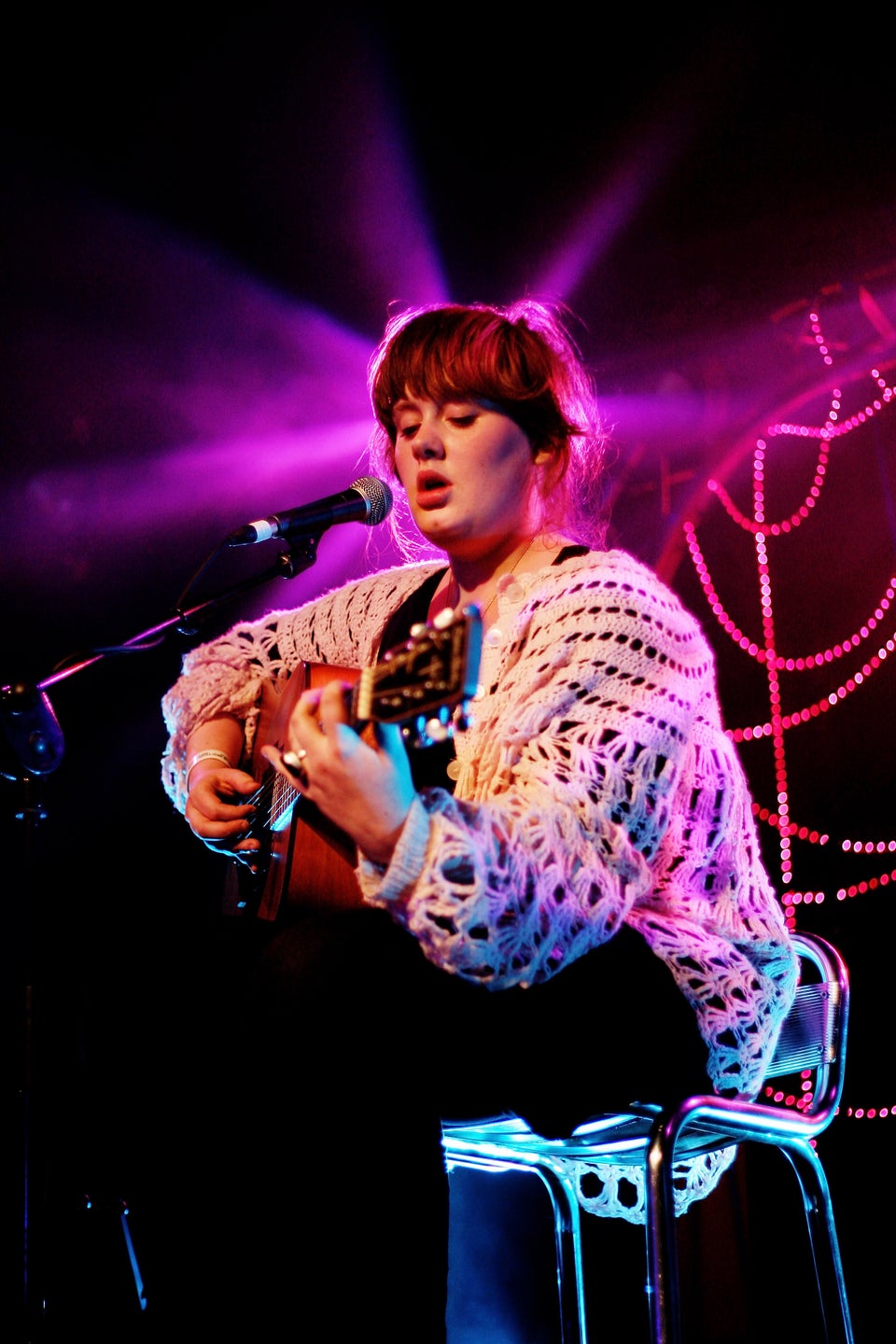 Adele's Style Evolution