Oh Adele, how we've missed you so!
The soulful British singer is quite a rare sighting these days, as she's taken on her role of mom as a full-time job. But the 25-year-old did step out earlier today (Dec. 19) to receive a major royal honor: an MBE medal from Prince Charles himself at Buckingham Palace.
The singer looked gorgeous in a blue and green dress while at the Palace, her hair in a beehive and a stylish veil over her face. Befitting her age, she also went with whimsical nail art, and sported crowns on her lacquered fingers.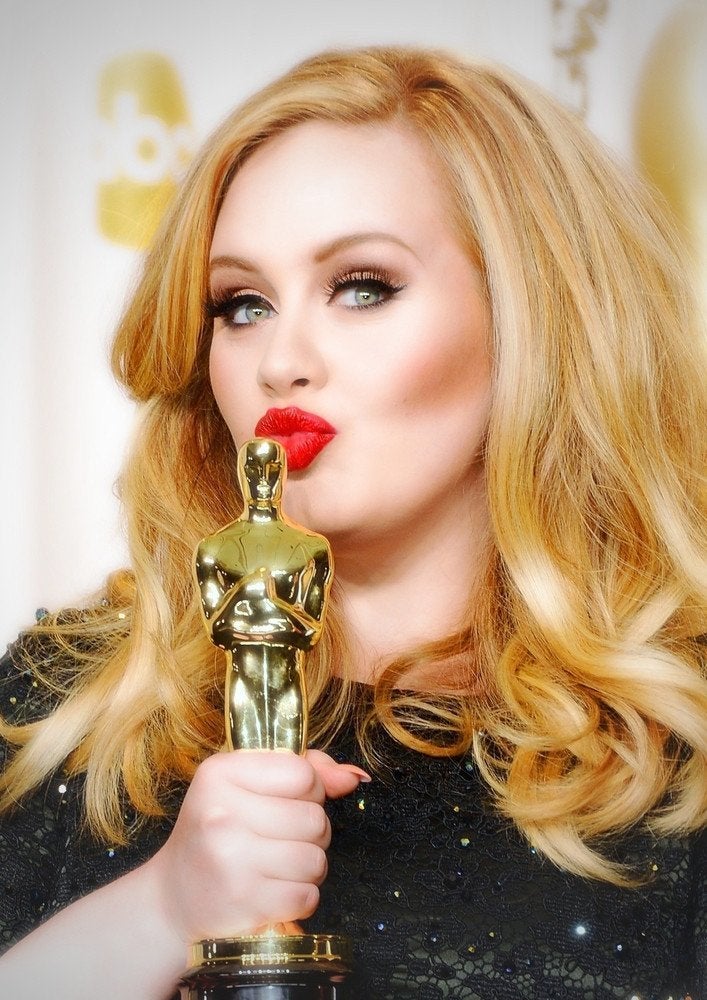 Adele's 25 Greatest Achievements... So Far