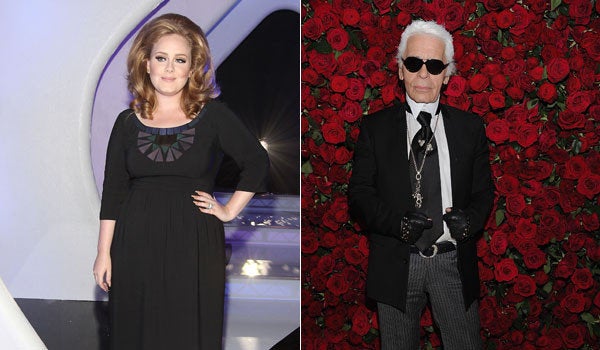 Designer Karl Lagerfeld ate his words when he apologized for saying that Adele "is a little too fat," but the British singer doesn't care what he or anyone has to say about her body.
"I've never wanted to look like models on the cover of magazines," the 23-year-old told People. "I represent the majority of women and I'm very proud of that."
Her response comes just days after Lagerfeld told Metro, "The thing at the moment is Adele. She is a little too fat, but she has a beautiful face and a divine voice."
Almost immediately, Lagerfeld felt the backlash against his choice of words and apologized, claiming his remark was taken out of context. He told Metro that Adele is his favorite singer and he's a great admirer of her. "I lost over 30 kilos over 10 years ago and have kept it off. I know how it feels when the press is mean you to you in regards to your appearance," he said. "Adele is a beautiful girl. She is the best. And I can't wait for her next CD."
Despite his apology, the 78-year-old designer still hasn't learned when to keep his mouth shut, especially when it comes to discussing women's bodies or their weight.
"No one wants to see curvy women," he remarked in 2009. "You've got fat mothers with their bags of chips sitting in front of the television and saying that thin models are ugly."
Adele is no stranger to comments on her weight and has repeatedly expressed that the only opinion she's concerned with is her own.
"I've seen people where it rules their lives, who want to be thinner or have bigger boobs, and how it wears down on them," she told British Vogue in 2011. "And I don't want that in my life. I have insecurities, of course, but I don't hang out with anyone who points them out to me."
It sounds as if Lagerfeld shouldn't expect to hang out with Adele anytime soon.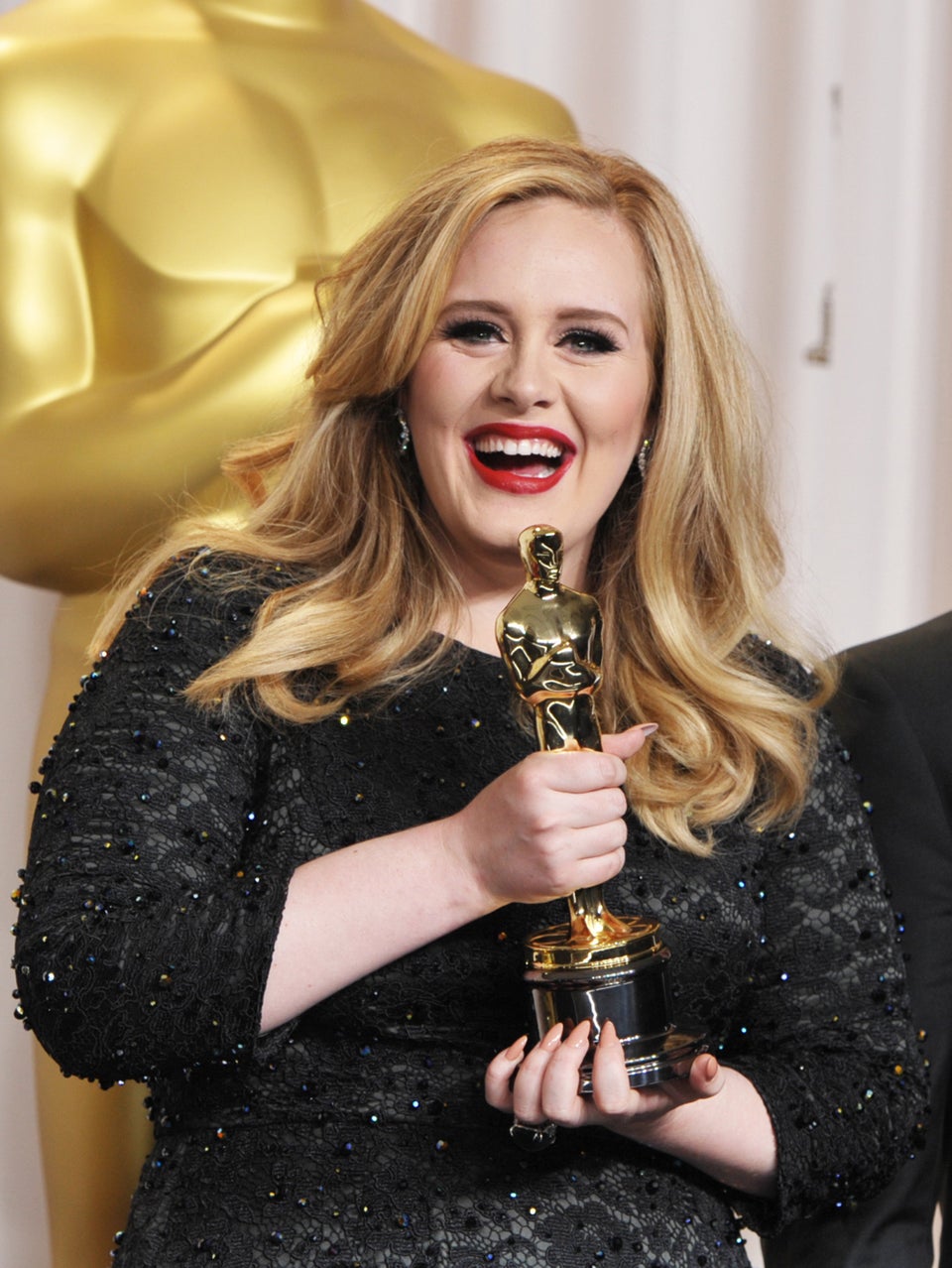 Adele
Related
Popular in the Community