Adele's comeback wouldn't be official without a requisite Rolling Stone cover.
"Hello" has ushered the new mother back into the spotlight, a space she left behind after her Grammy-earning album "21" was released in 2011.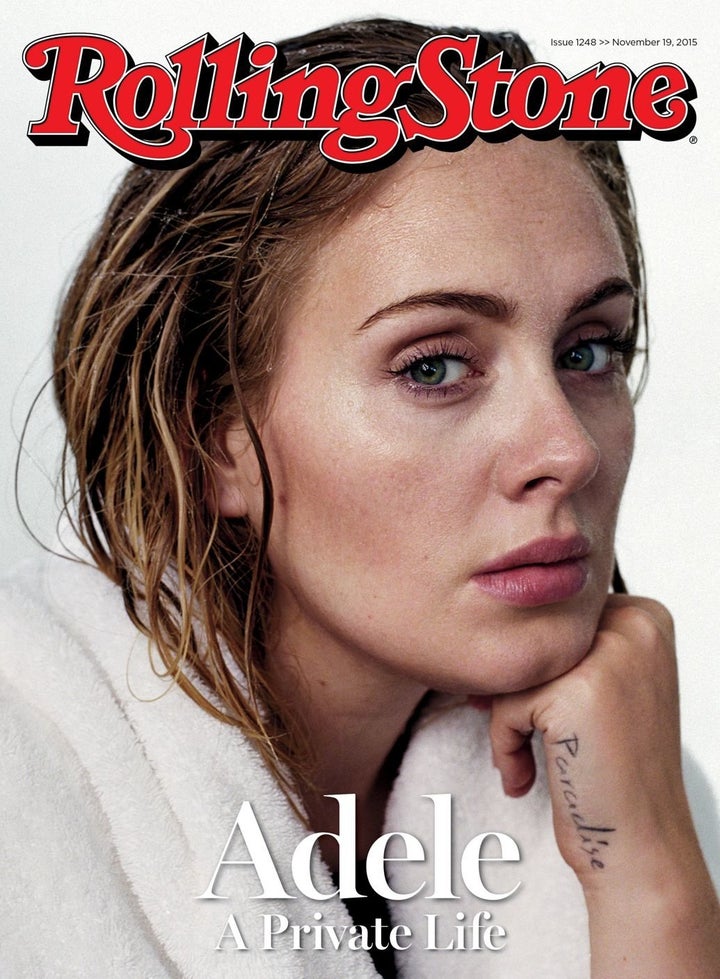 In the wide-ranging interview, Adele spoke to the public's perception of her distaste for fame.
People think I hate being famous. And I don't. I'm really frightened of it. I think it's really toxic ... Watching Amy [Winehouse] deteriorate is one of the reasons I'm a bit frightened. We were all very entertained by her being a mess.
Although she admits that in her break between albums, she's lost touch with "what's going on in the charts and in pop culture," even Adele isn't immune to Taylor Swift's ubiquity and has some #SquadGoals of her own.
I wish my squad was all supermodels. We are, in our brains ... It's not as interesting as some of the other squads that are around right now, but maybe Rihanna can be in my squad! That would be really cool. Oh, God. She's life itself, isn't she? I love her.
Fame, of course, is not without its drawbacks. Adele has been referred to as the "anti-pop star," relying on her powerful mezzo-soprano instead strapping into a Miley-inspired bodysuit. However, she resents the fact she is often pitted against other women because of this.
Would I show my body off if I was thinner? Probably not, because my body is mine. But sometimes I'm curious to know if I would have been as successful if I wasn't plus-size. I think I remind everyone of themselves. Not saying everyone is my size, but it's relatable because I'm not perfect, and I think a lot of people are portrayed as perfect, unreachable and untouchable.
In 2012, Adele visited "60 Minutes" to discuss her body image and told Anderson Cooper that she has never equated success with being slim. "I've never seen magazine covers and seen music videos and been like, 'I need to look like that if I want to be a success,'" she said.
For more from Adele, head over to Rolling Stone for the full interview. Adele's Rolling Stone cover is on newsstands now.