 Facebook COO Sheryl Sandberg has received a lot of attention this spring, since the publication of her bestselling book "Lean In", and its accompanying website, which encourages women to focus on what they can do in the workplace rather than what they can't.
Not all of that attention has been positive. One common criticism of her book was that it didn't recognize that all women do not define success as reaching Sandberg-high-levels, and that her philosophy did not leave room for those who didn't have Sandberg's ambition or resources. She responded by saying that "Lean In" was not just about giving your all to work -- but rather to whatever goal you seek to achieve.
In an essay written for Babble.com's Mother's Day project, Sandberg, seems to dial back and redefine "Lean In" even further, paying tribute to her own mother, Adele Sandberg, who dropped out of a Ph.D. program when she was pregnant with Sheryl in 1969. And then, Sheryl writes, "she leaned in to her family with all her heart."
The essay goes on to describe the incredible impact Adele's presence made on her daughter's life. To this day, Adele and her husband, Joel, support their daughter in a very active way. Sheryl's parents were present for each and every speech and Q&A during her book tour, so that Sheryl's husband, Dave Goldberg, could be home with the kids. ("[We] try not to be away at the same time so that one of us is at home with our children, Sheryl writes.)
She ends with heartfelt gratitude: "So thank you, Mom, for inspiring me and encouraging me to lean in from my childhood until today. And thank you, Mom, for leaning in and making your children your life's work."
Sheryl's essay is part of a larger Mother's Day series across the Disney platform, which includes websites, Baby Zone, Disney Baby, Spoonful and Babble. Contributors are celebrating "leaning into motherhood" (which simply refers to women who have made intentional decisions regarding parenting), and also recognizing their own moms.
Before You Go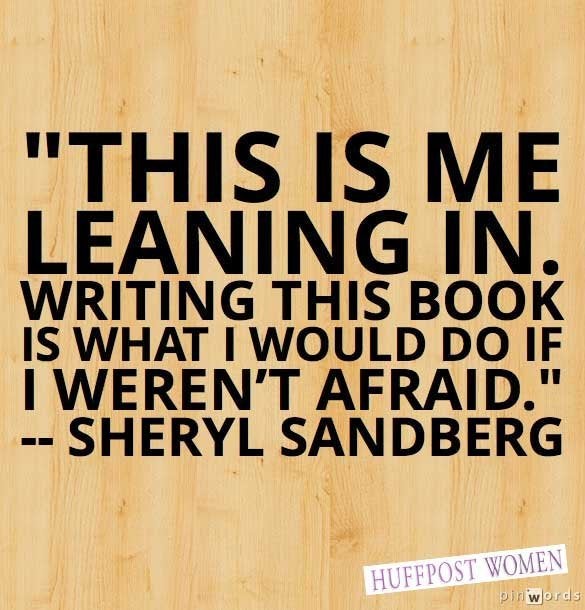 11 Quotes From Sheryl Sandberg's "Lean In"