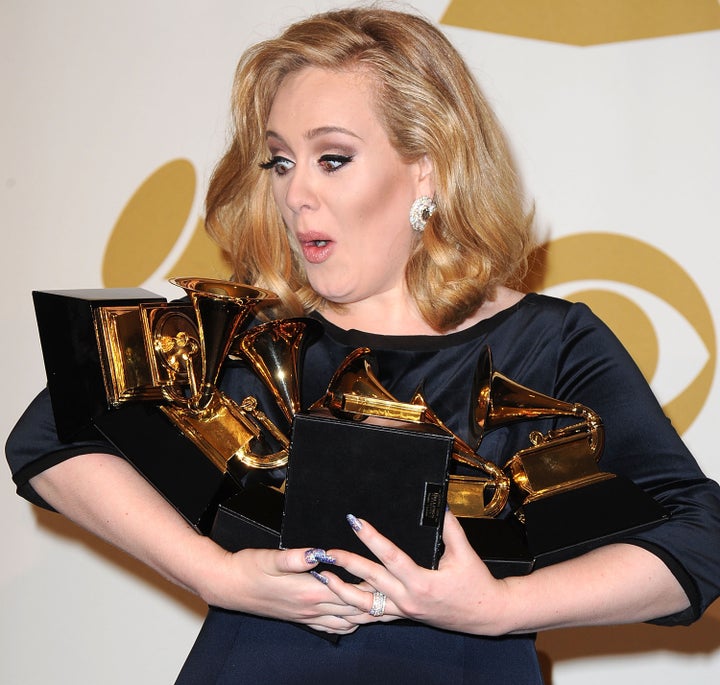 Adele: "I had three or four pairs of Spanx on that night!"

Matt: "Were you comfortable in that? Did you like the way you looked?"

Adele: "I loved it! No, I loved it. I actually had another dress made for the Grammys and I ended up passed out in it -- I had a corset on so I was like, 'I can't wear that.' So I ended up wearing it on short notice."
"It," of course, is the stunning custom Giorgio Armani gown that landed Adele on everyone's "Best Dressed" lists that night. The sparkling black gown, accented by a strong red lip and that soft, wavy blonde hair, stole the show as much as Adele's flawless performance of "Rolling In The Deep."
And speaking of her Grammy performance, Matt asked Adele the question we were definitely thinking ourselves: "Can you sing with four pairs of Spanx on?"
Of course not, said Adele. "I took a couple pairs off when I sang."
Watch a clip of "Adele Live London" and see the dress that required "three or four pairs of Spanx" below.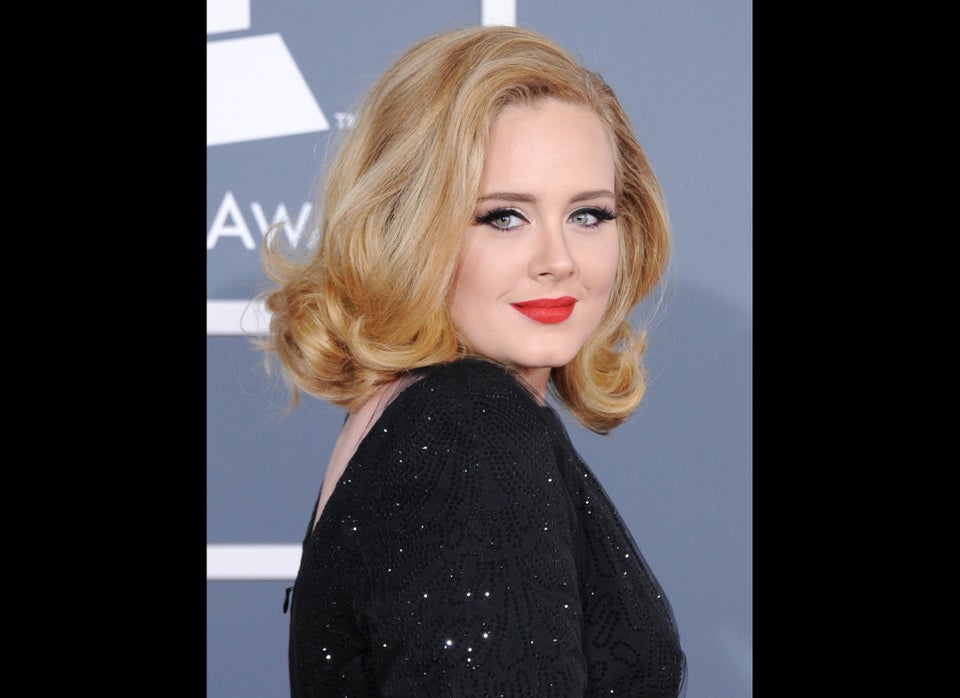 Adele, Grammys 2012
Popular in the Community