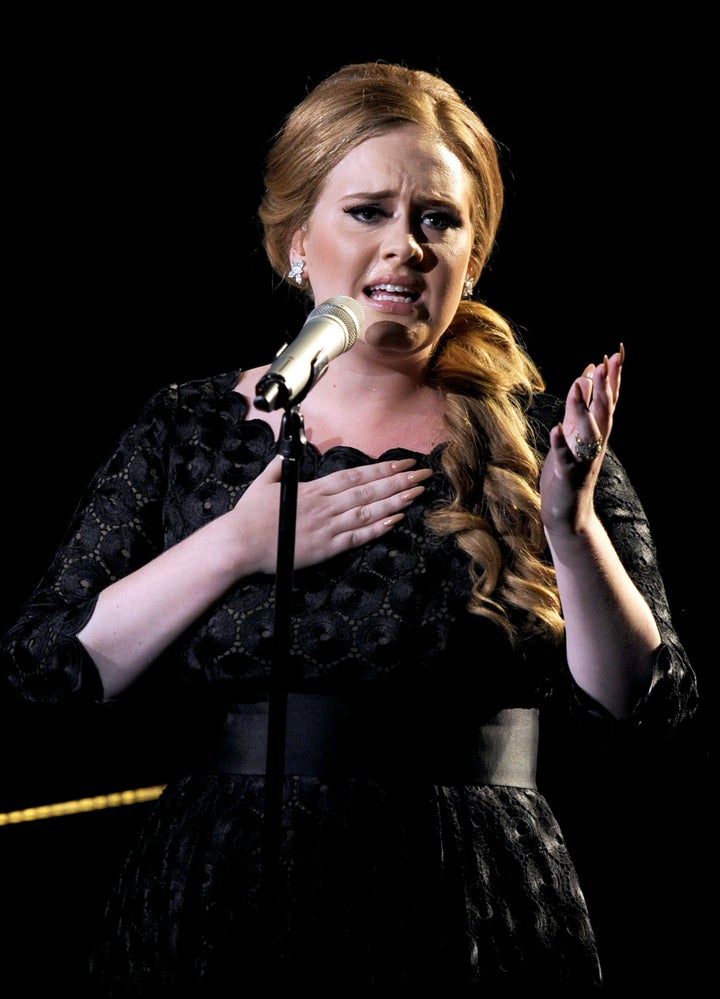 British superstar singer Adele gave by far the most moving, gorgeous performance at last Sunday Video Music Awards, wowing audiences worldwide. Her pre-performance routine remained private, however, and that's probably for the best: there's a good chance she was getting sick right before she sang.
Renown for putting on one of the most moving live shows in the music business today, Adele has had to cancel tour dates over the past year or so due to various illnesses, including losing her voice. But even when she is fit and ready to perform, she doesn't always feel so well in the run-up.
"I puke quite a lot before going on stage," she tells the magazine (via Just Jared). Though never actually on stage. But then, I s*it myself before everything ... the bigger the freak-out, the more I enjoy the show!"
"I'm scared of audiences," she said. "One show in Amsterdam I was so nervous I escaped out the fire exit. I've thrown up a couple of times. Once in Brussels I projectile vomited on someone. I just gotta bear it. But I don't like touring. I have anxiety attacks a lot."
Adele also discusses her weight, which she has been outspoken in defending as mindless critics focus on her body and not her music. Luckily, she doesn't seem to care much what other people think; she's happy the way she is.
"I've seen people where it rules their lives, who want to be thinner or have bigger boobs, and how it wears them down," she tells the magazine. "And I don't want that in my life. I have insecurities, of course, but I don't hang out with anyone who points them out to me."
Once again, it's a similar sentiment to the one she expressed in her Rolling Stone cover article.
"My life is full of drama and I won't have time to worry about something as petty as what I look like," she told the magazine. "I don't like going to the gym. I like eating fine foods and drinking nice wine. Even if I had a really good figure, I don't think I'd get my tits and ass out for no one."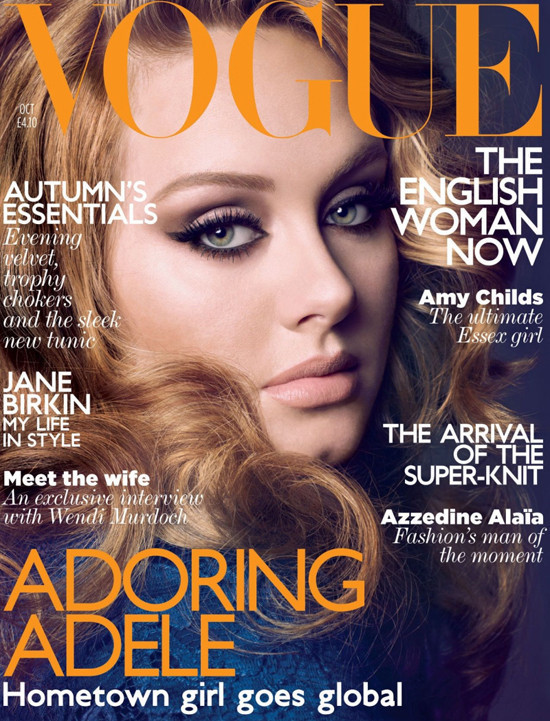 Support HuffPost
The Stakes Have Never Been Higher
Popular in the Community