Drop everything. Adele is Vogue's March cover star.
Showing off a tattoo of her son's name, an embellished Burberry dress and a rosy complexion, the singer looks stunning, it goes without saying, albeit starkly different than she did on her first Vogue cover back in 2012.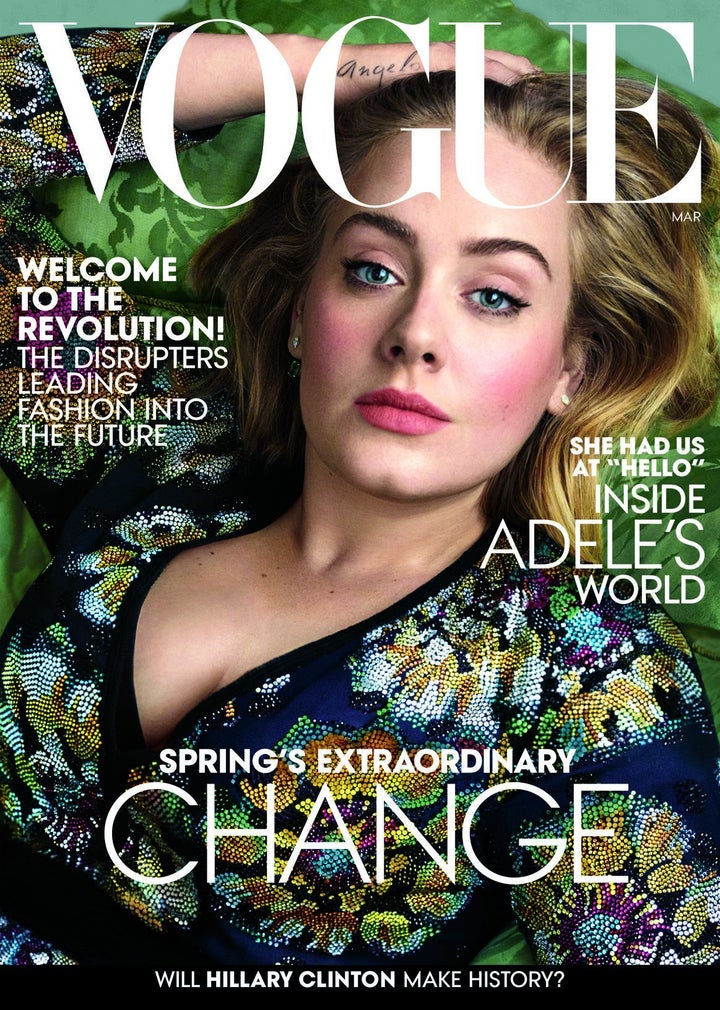 Noticeably absent from the cover are her signature heavy eye makeup and done-up hair. Adele revealed to Vogue that achieving her usual look takes her hair and makeup team two and a half hours, during which she "nods off several times," to complete.
"It's a real pleasure for like an hour, then your bum goes numb and your back starts to ache!" she said.
Adele: so much like us, and yet so much unlike us at the same time.
Head to Vogue to read the entire story, and pick up your copy when it hits newsstands on Feb. 23.