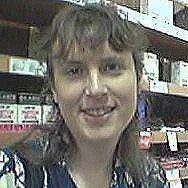 Adelle Hartley's tongue-in-cheek signs don't convey just how down and out she is.
'Will code 4 latte," reads one sign held by the 39-year-old Australian developer as she begs for money in Sydney, Australia. Hartley is out of work, has no money for food, but still has two things she holds dear — her website and a Facebook profile.
According to NineMSN, Hartley's last work contract ended six months ago and has since been homeless in Sydney. She spends $10 a day working from an Internet cafe, the same amount she spends on food.
"I'd rather be connected than have a place to stay," Hartley said.
She recalls mixed responses from passerby.
"One guy came up and yelled at me the other day," Hartley told NineMSN, later adding, "Generally people are nice, and every so often I get approached by someone with some freelance work."