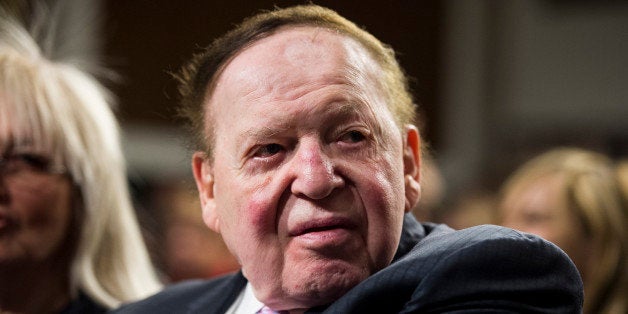 WASHINGTON -- After months of delays, a controversial bill to ban online gambling received a hearing from a House Judiciary subcommittee on Wednesday, pushing it closer to a vote that may divide the GOP and test Republicans' loyalties to one of the party's biggest donors.
The Restore America's Wire Act, or RAWA, would impose a federal ban on all Internet gambling, including online state lotteries and poker. Since it was introduced last year, RAWA has been championed almost singlehandedly outside Congress by casino magnate and GOP mega-donor Sheldon Adelson, whose army of lobbyists have made clear that the bill is a top priority. Adelson, chairman and CEO of Las Vegas Sands Corp., spent about $150 million in 2012 to fund Republican candidates and conservative groups.
Even with Adelson's outsized influence, Wednesday's hearing cast fresh doubts on RAWA's chance of success, as lawmakers from both parties expressed concerns that the bill may force Internet gaming offshore, where shady websites operate with virtually no regulation. Other members worried that RAWA trampled the rights of states to regulate online gaming within their borders.
"States should be allowed to decide this question for themselves, and we should not take any action that would overturn such state laws," said Rep. John Conyers (D-Mich.), ranking member of the Judiciary Committee. Texas Republican Ted Poe warned that a sweeping ban on Internet gaming could create a black market for online gambling, much like Prohibition created a black market for alcohol.
This isn't the first time RAWA has run afoul of states' rights advocates. In the fall of 2014, vocal opposition to the bill from thelibertarian wing of the GOP eventually forced RAWA's chief backer in the Senate, Sen. Lindsey Graham (R-S.C.), to abandon plans for a Senate hearing.
In the House, however, RAWA enjoys the support of top Republicans. The bill's sponsor, Rep. Jason Chaffetz (R-Utah), chairs the powerful House Oversight and Government Reform Committee. In January, Adelson personally met with House Speaker John Boehner (R-Ohio) and members of the Judiciary Committee to lobby for the bill's passage. House Judiciary Committee Chairman Rep. Bob Goodlatte (R-Va.) is a longtime opponent of expanding legalized gambling.
On Wednesday, Chaffetz and Goodlatte both claimed that RAWA was, in fact, a pro-states' rights bill, because the gambling ban protected the rights of states to prevent any gambling within their borders.
"It's important for states such as Utah and Hawaii, where we have no gaming, to have the ability to protect ourselves from something that we would not like to see within our borders," said Chaffetz, citing the only two U.S. states that prohibit all forms of gambling.
As with many congressional hearings, the experts who testified at the RAWA session did little to sway the members who attended. They included three witnesses who supported RAWA -- John Kindt, professor emeritus at the University of Illinois School of Law; Les Bernal, national director of the Stop Predatory Gambling Foundation; and Michael Fagan, an adjunct professor at the Washington University School of Law. Two other witnesses -- Andrew Moylan, executive director of the free-market think tank the R Street Institute, and Parry Aftab, executive director of the Internet-safety coalition Wired Safety -- opposed RAWA.
The next steps for Chaffetz and other RAWA supporters are to schedule a markup of the bill, then vote it out of committee and send it to the full House. Unlike the last session of Congress, when RAWA backers faced pressure to insert the ban into a must-pass omnibus spending package before the end of the year, there are no time constraints this time.
Speaking to the industry publication Gambling Compliance earlier this year, Adelson's chief lobbyist Andy Abboud said the relaxed timeline would bode well for RAWA. "It should be somewhat easier with less pressure than [last session] because obviously, it's a more wide-open timeframe," Abboud said.
Before You Go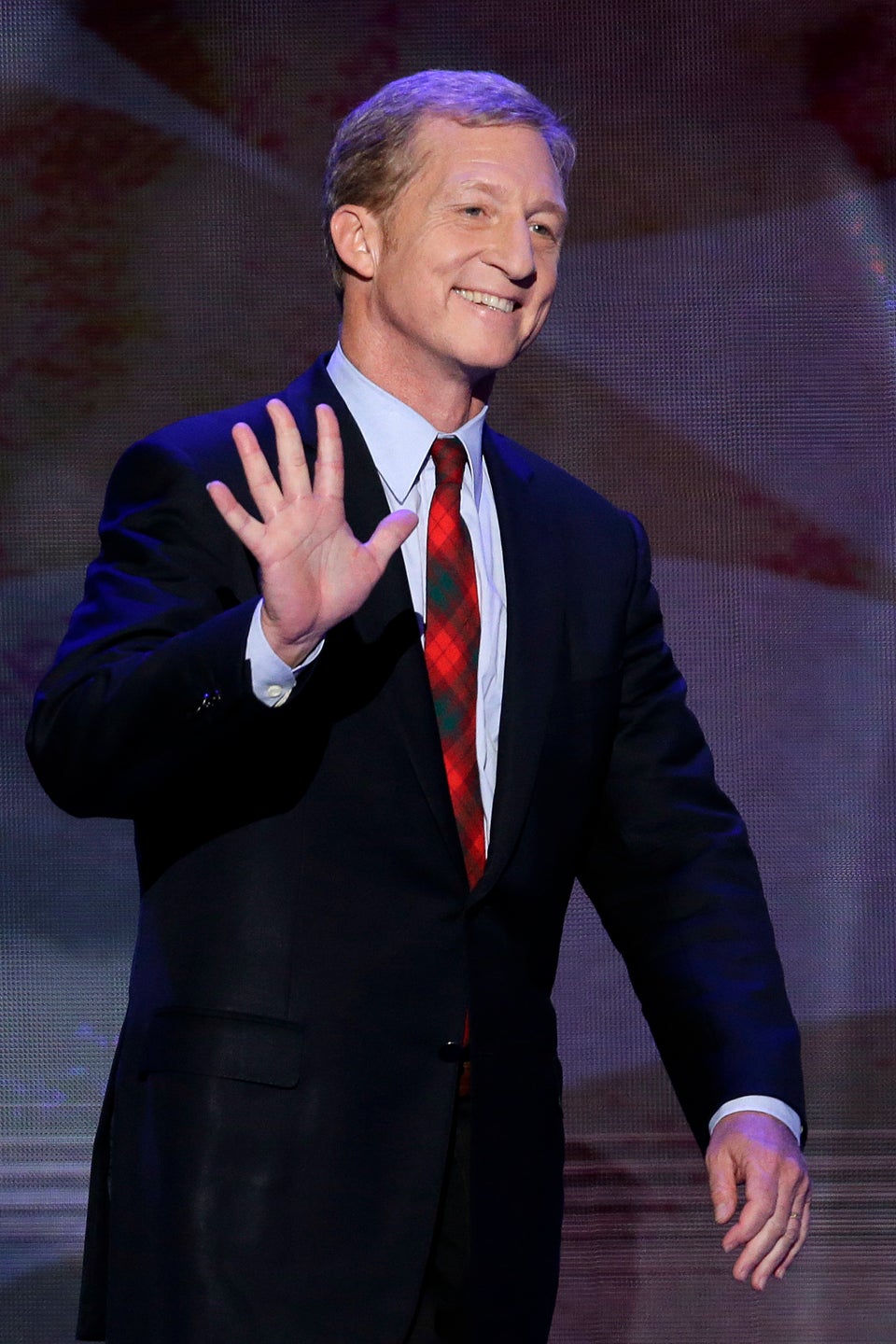 2014 Election: $500,000-Plus Super PAC Donors
Popular in the Community