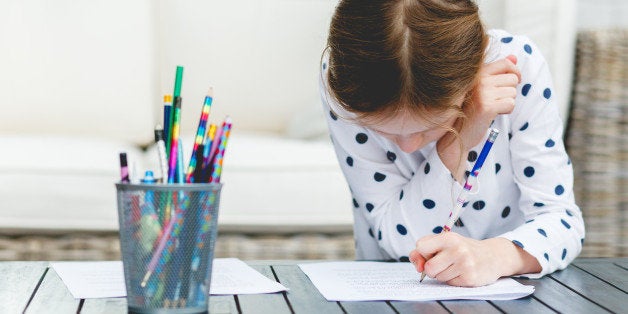 The nationally representative survey of 1,883 people was conducted by Edelman Berland and fielded by Harris Interactive. Researchers looked at tween girls with ADHD ages 8 to 14, as well as mothers, adult women with ADHD, teachers and healthcare professionals, in order to examine the awareness around girls with ADHD.
The belief that girls will simply grow out of their ADHD symptoms is a common one, according to Dr. Patricia Quinn, a developmental pediatrician in Washington, D.C., who founded the National Center For Girls and Women With ADHD.
Quinn has been focusing on this demographic for the last 20 years and has seen many girls' symptoms go overlooked, since they don't match up with the stereotypical hyperactive-impulsive presentation of the disorder, most commonly seen in boys.
Girls tend to have an inattentive presentation of ADHD, and their symptoms are much more difficult to recognize. These symptoms include a tendency to daydream, trouble following instructions and making careless mistakes on homework and tests.
In order to be diagnosed with ADHD, one must show nine out of the 18 symptoms in the diagnosis criteria, half of which are in the hyperactive-impulsive category and half of which are in the inattentive category. But 36 percent of the mothers surveyed incorrectly believed that one must have the hyperactive-impulsive symptoms to be diagnosed at all. This could explain why the diagnosis rate for kids with ADHD continues to rise, but boys are still about twice as likely than girls to be diagnosed with the disorder.
Once the surveyed mothers did suspect ADHD, 59 percent hesitated to seek professional help. Sixty percent wished they had recognized the symptoms sooner so that their daughter would have gotten the help she needed faster.
"We're probably not getting a true picture of how many girls actually have the disorder," Quinn said. "What I say to mothers is, 'If something is going on and your daughter is having problems, you should really listen to that little voice inside and seek help. Ask someone about it. Talk to people about it who are professionals in this area.'"
About 60 percent of mothers reported talking to a pediatrician once they noticed signs in their daughter, but 59 percent went to their child's teacher first. A third of teachers surveyed felt they didn't know a lot about ADHD and wished their schools provided services to educate them. As a whole, 29 percent of both teachers and healthcare professionals believed that children would outgrow symptoms of ADHD.
Quinn said it's important that parents get their daughters to someone who specializes in ADHD who can actually make a diagnosis and recommend treatment, like a pediatrician, a psychiatrist, a psychologist or even the school psychologist.
"I know, personally, in my own practice, I have dealt with families who are concerned about their daughter, they see her having problems at home and yet when they go to the teacher, the teacher says, 'She seems to be trying hard, but she just needs to pay more attention,'" Quinn said. "And that's the point -- if she needs to pay more attention, she may have ADHD."
"Most people with ADHD are smart; they are trying," Quinn said. "If we diagnose and treat the disorder, these same individuals can be very successful."
Once the diagnosis is made, treatments are a coordinated effort and tailored to the specific symptoms a girl is experiencing. She may work with a professional to improve organizational or social skills, or her parents may learn new techniques to help her. Girls experiencing low self-esteem may work out those issues in therapy. Medication may also be used to reduce symptoms so that girls can pay attention and get their work done.
Quinn hoped that these new findings would help educate the public about girls with ADHD and encourage more parents to take daughters to professionals if they suspect a problem. She said that parents are doing a good job at noticing the problem, but they need more education so that they know how to act on their suspicions and seek out a gender sensitive diagnosis.
"But this is a hopeful diagnosis," Quinn said. "Once we make the diagnosis, we can treat it."
Related
Before You Go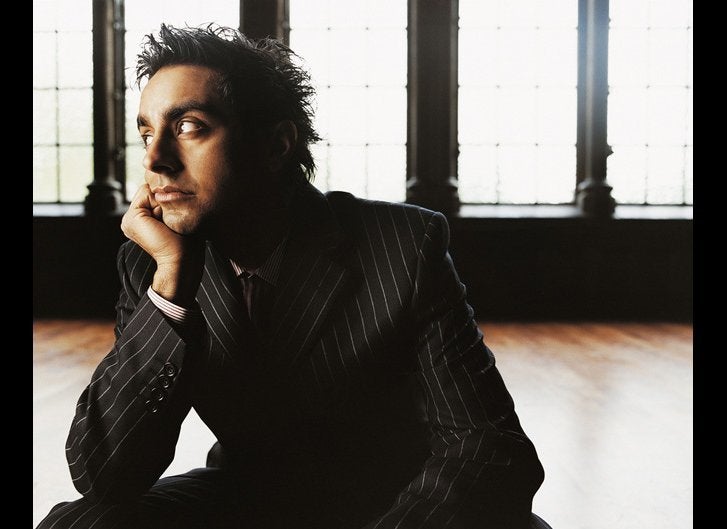 15 Signs You May Have Adult ADHD