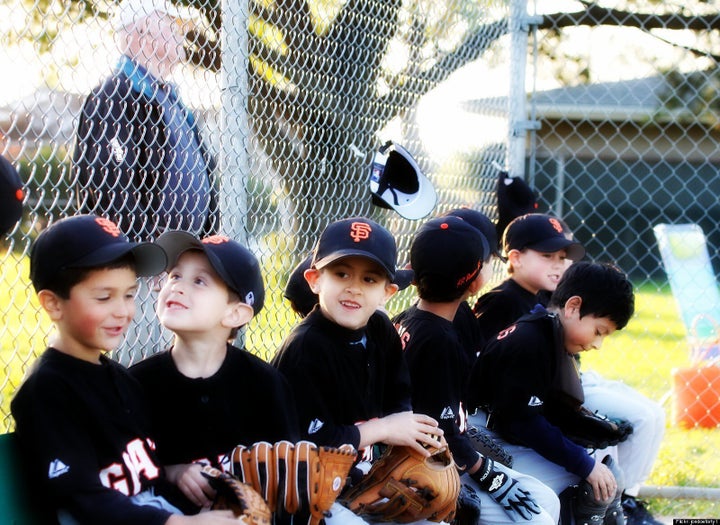 The number of children diagnosed with attention deficit hyperactivity disorder is significantly on the rise. Parents, health care professionals and teachers are understandably quite concerned about the widespread nature of this disorder and are naturally in search of a cure.
Studies show that two-thirds of children with ADHD take medications to help manage their symptoms, while some parents use behavioral therapy to treat the disorder. While some children who suffer from this disorder require medication, others can be managed through behavioral therapy and by the use of appropriate teaching and parenting techniques. Some youngsters need both.
Greater awareness of the condition and improved screening explains the increase in ADHD cases, researchers say. The following recent statistics released by the Centers for Disease Control and Prevention are rather shocking.
Almost 1 in 10 American children are now being diagnosed with ADHD.
The number of cases in children ages 4 to 17 jumped 22 percent from 2003 to 2008.
Nearly 5.5 million children in the United States have now been found to have the disorder; that's an increase of about 1 million in recent years.
I can say that in my practice, I have had a number of kids who were taking medication for ADHD who were able to get off the medicine when their parents managed them in a more effective manner. It should be noted that some children who are diagnosed with ADHD have other psychological disorders like depression, oppositional defiant disorder and bipolar disorder. And, unfortunately, some children have ADHD in conjunction with another psychiatric condition. Others have behavioral problems which can be ameliorated if they are managed more effectively at home and at school.
Sports
Some children with ADHD and ADHD like symptoms can benefit from the participation in sports. The sport can become an outlet for their energy and can help to raise their self-esteem. One of my patients became a different kind of kid after he discovered his love for soccer.
There is some research to support these ideas. For instance, Armstrong and Drabman (2004) addressed the hypothesis that improving sports performance will lead to an increase in self-confidence and greater peer acceptance. To investigate this, a program was developed in which boys were trained in a specific sport so as to improve their skills. These boys were then placed in a position where they could display their improvements in front of their peers. An association between improvements in sports performance and an increase in positive social interactions emerged (Armstrong & Drabman, 2004).
Some of the benefits of sport participation include a decrease in risky behaviors and increased integration into social settings (Kremarik, 2000). Specific to children with ADHD, participation in a sport can help to increase peer relations, which are often negative (Bagwell et al, 2001).
The boys also reported greater self-efficacy, self-confidence and happiness. Teachers reported that boys in this program showed more persistence in the classroom and a decrease in attention-seeking behaviors (Armstrong & Drabman, 2004).
Some children with ADHD will feel more comfortable and do better in individual sports than they are likely to do in team sports. One of my patients with ADHD did exceedingly well when he participated in long distance running. He loved the training and he enjoyed expending his energy while running.
Another patient of mine found that a combination of playing basketball and swimming and a dietary change helped him to alleviate many of the symptoms of his ADHD.
Meditation and Self-Hypnosis
There is also some research to show that hypnosis can be helpful for children who suffer with ADHD. In an article written by Steve Jones, Ed.S., the author noted the following:
Hypnotherapy allows children with ADHD to gain focus, concentration, attentiveness, and control over their ADHD symptoms without the negative side effects of pharmaceuticals. Drugs only cover up the problem without actually treating the problem. Therapy is the best way to gain control over ADHD.
Some youngsters who have ADHD can benefit from learning some basic techniques to promote relaxation, focus and a sense of inner control and peace. These methods are simple and usually have no side effects. They can include meditation, self-hypnosis, relaxation training and guided imagery.
Once a child with ADHD learns how to calm down, relax and focus even for a short of time, they can start to feel more in control, more self-assured and more confident.
Several years ago, I developed a program to help young athletes feel more comfortable, confident and focused when they participate in sports. The program, Bedtime Stories For Young Athletes: 23 Techniques
To Build Relaxation, Focus and Confidence, comes with a free book on getting into the zone in just one minute. The techniques on this program also show kids how to enjoy themselves when they participate in athletics. Interestingly, some stressed out parents and kids practice the techniques on this program together.
Jay P. Granat, Ph.D. is a Psychotherapist and the Founder of www.StayInTheZone.com. This two CD program comes with a free book on getting into the zone.

Popular in the Community