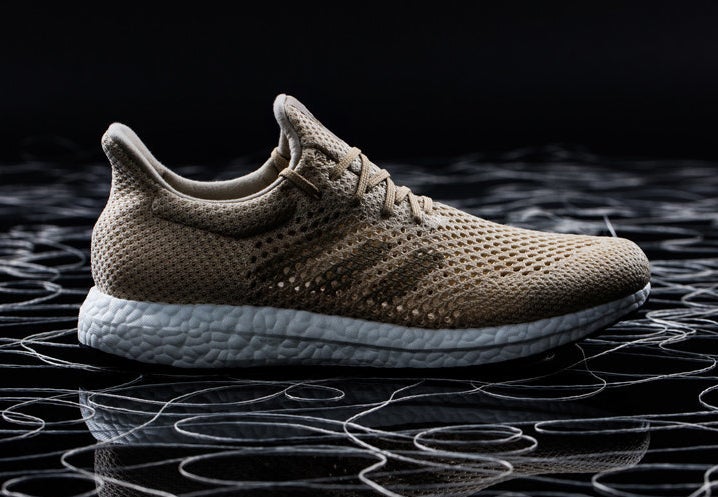 Adidas has unveiled a new shoe featuring biodegradable fabric that's designed to break down within hours of its disposal using a water and enzyme solution.
The one catch: the current design appears to be attached to a foam sole ― suggesting that a large portion of the shoe would still end up in a landfill.
Adidas' Futurecraft Biofabric was presented at last week's Biofabricate conference in New York. The unique design features a synthetic spider silk called Biosteel that is 100 percent biodegradable, according to the shoemaker.
The sneaker, which touts itself as the first biodegradable shoe of its kind, is currently just a prototype but the company expects it to become a commercial product by next year, Wired reported.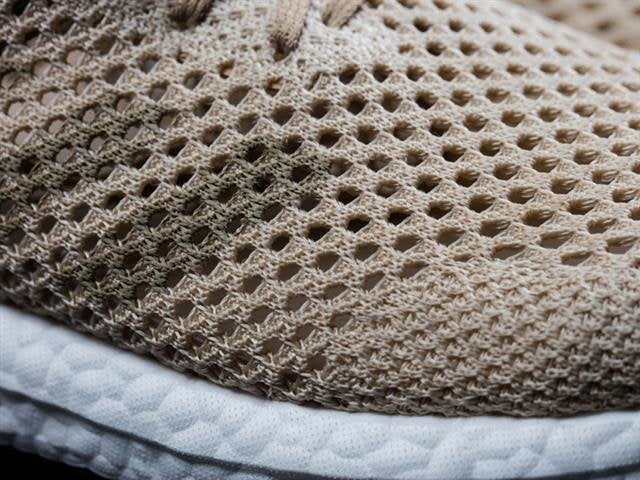 According to Gizmodo, users simply place the shoes in water and add a digestion enzyme called proteinase that will cause the protein-based yarn to decompose within 36 hours.
"This process is 100% natural," an Adidas spokesperson told the news site. "The shoe would not dissolve if worn in rainy weather conditions, for example, as the presence of proteinase is all important to the process."
At far as what happens to the sole, an Adidas spokesman stressed to HuffPost that different, more sustainable material "might be taken into consideration" should the shoe go into production.
"Futurecraft Biofabric is a prototype that is meant to show where the industry can go," Vinti Bhatnagar said in an email Tuesday. "Recycling footwear can be an energy intense process and if we have an upper that doesn't need to be recycled that helps."
Bhatnagar also noted that Adidas debuted last December a 3D-printed midsole concept made out of recycled ocean plastic.
This article has been updated with an additional statement from Adidas.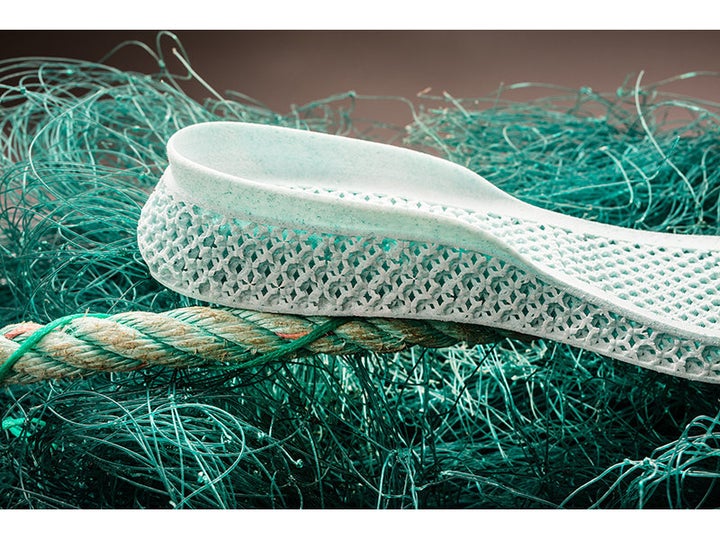 Today's current Futurecraft Biofabric shoe prototype otherwise appears to feature Adidas' Ultra Boost outsole, which according to the company's website is composed of elastic foam particles called thermoplastic polyurethane or TPU.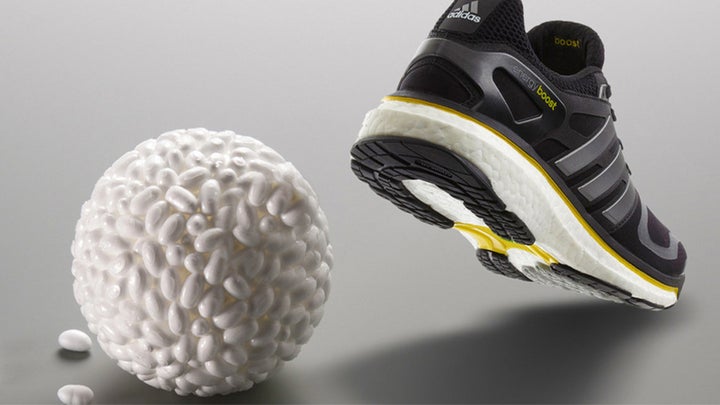 Beyond this current sole, Adidas presses that this new Biosteel fabric is not just beneficial for the environment, but for athletes too.
The silk is said to be 15 percent lighter than traditional polymer shoes, as well as stronger. The fiber is further described as 100 percent vegan and offering controlled moisture management. It also takes far less energy to manufacture than regular polymer shoes.
"With this development we are setting new standards regarding the functionality of renewable textiles," Jens Klein, CEO of AMSilk, which produced the silk, said in a statement.
Can't wait for their release? Adidas also recently unveiled a new line of sneakers that are made from recycled plastic taken from the ocean ― again, the sole appears to be made out of foam.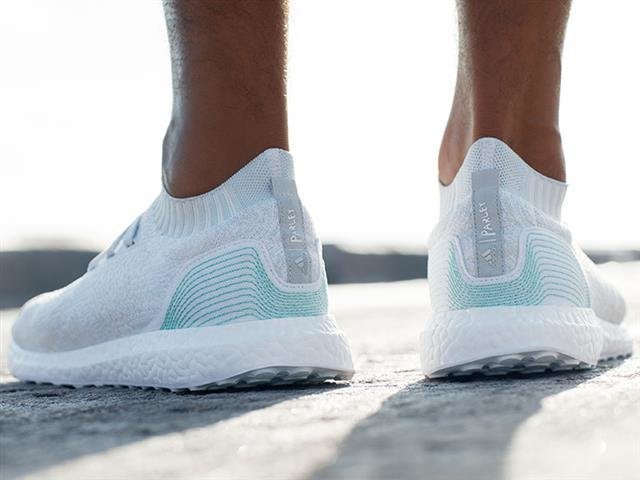 "The shoes' laces, heel cap base material, heel webbing, heel lining and the sock-liner cover are also made with recycled materials," Adidas states in a release. "Its design is inspired by ocean waves, to reflect the shoe's unique story and adidas and Parley's commitment to end the cycle of pollution in the oceans."
The shoes are slated for release sometime this month.
This story has been updated with a comment from an Adidas spokesman.
Before You Go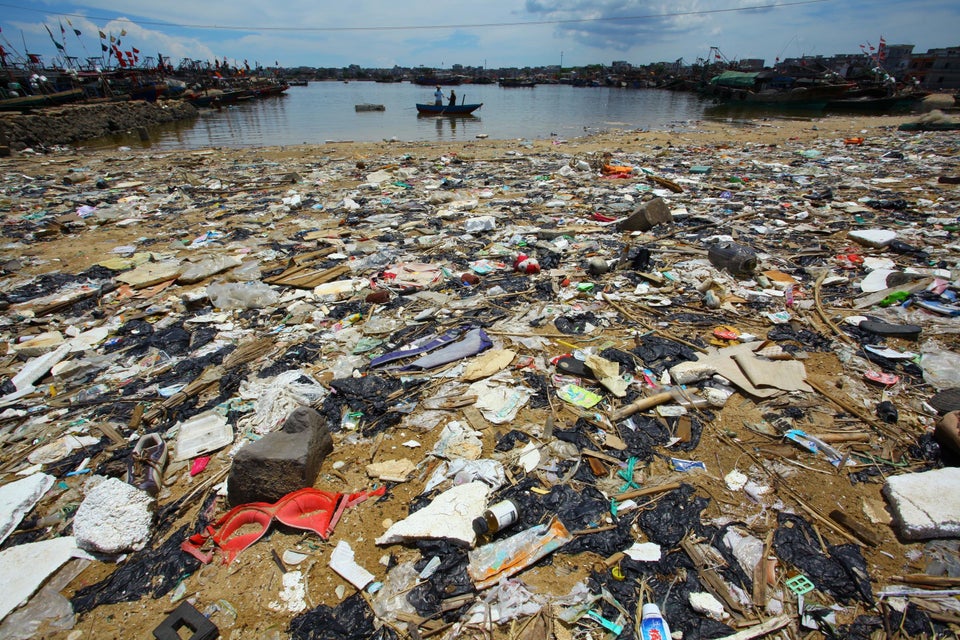 Garbage In The Pacific Ocean
Popular in the Community