Sometimes a workout stays with you well after it's over ― and not just because of sore muscles.
Such was the case for Scotland-based Twitter user Eve, who posts as @Evemallonxx. She said she hit the gym after applying self-tanner and ended up with the Adidas brand name imprinted on her skin, presumably from her leggings.
"That's the last time [I] work out with tan on," she tweeted alongside a photo of her leg. As of Tuesday morning, the viral tweet has more than 33,000 likes and 3,500 retweets.
Perhaps she didn't wait long enough to let the product set; it's generally recommended that people don't sweat or shower for 6-8 hours after applying self-tanner. Or maybe her sweat session was too intense for her faux glow to handle. We've reached out to Eve for details.
But regardless, she's actually not alone. Fellow Twitter user Eden Chicken responded by posting a photo of her own leg, also imprinted with the word "Adidas" thanks to her self-tanner. We're starting to wonder what Nike would have to say about all this.
As for Adidas, the brand loved the whole thing.
"We'd say it's fate," the company wrote on Twitter. "Way to rep the Three Stripes, Eve. We see you."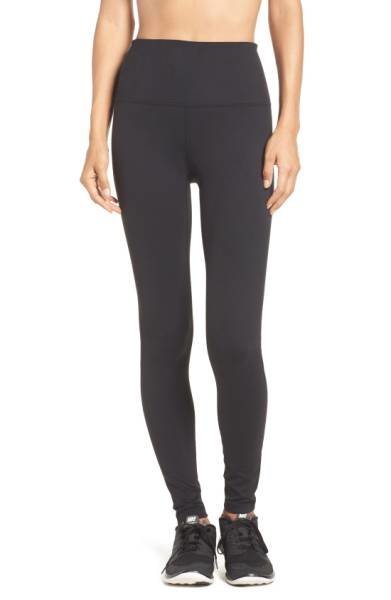 The Best Figure Flattering Leggings