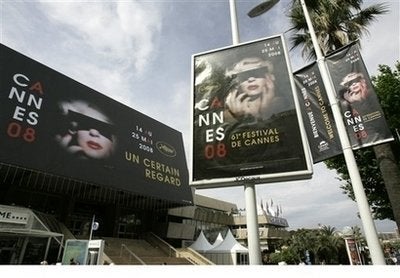 The luxury travel industry has gathered in Cannes this week for the International Luxury Travel Market, its premier annual conference -- and to take stock. For the past five years, the travel and tourism business has grown at a rate of 10 percent a year. That bubble has burst. In fact, at the opening forum, Guy Gillon, director of corporate finance for hospitality and leisure at PriceWaterhouseCoopers, predicted severe decline for the next two to three years -- with no rise in growth until the first quarter of 2012. Audible gasps greeted the gloomy prediction, but when bubbles burst, the collapse is painful. Proof of the industry's bubble: how about the fact that there are 52 high-end hotels in the Maldives alone? A year ago, when Americans started cutting back on European travel because of the weak dollar, many five-star hoteliers shrugged and replied, "Well, now we have the Russians." Well, yesterday Standard and Poor downgraded Russia's credit rating (the first G8 member to have it done), so that delusion has been banished.
Add to the economic situation the realization that, as marketer Piers Bracher pointed out, the consumer is suffering from luxury fatigue and the depth of the industry's problems grow. Unfortunately, for the past few years excess has often trumped ingenuity. Attention getting stunts include helicopter picnics, in-room pillow menus, and endless variations on the facial. Yes, people have paid premiums to be slathered in gold flakes, caviar and bird droppings. A little silly when everyone's a millionaire. But during a week when the Labor Department is expected to announce 525,000 jobless claims, I wager that it won't just be luxury fatigue but luxury disgust that emerges. Just as a huge CEO bonus has gone from being a badge of honor to being a bull's eye of shame in only six months, the things that people value with pride and prejudice are being radically reevaluated.
Cannes serves as an apt backdrop for these conversations. On one side of the Croisette, you have wall-to-wall boutiques of bling. Diamonds for day and night dazzle in window displays. Mannequins flaunt fur concoctions and stilettos so steep in heel height and price that they scream "For oligarchs' eyes only." Vertu sells solid gold cell phones for $25,000. Across the way, framed by palms and umbrella pines, the beauty is unadorned and costs nothing: a view of Mediterranean sea, sand and the colorful winter sunsets.
It seems clear: irresponsible luxury is out and meaningful engagement is in. People have accepted that the post-modern world has risks, but they know that there are dangers at home (from the toxic toys our children play with to the antiquated bridges we drive over), so they have continued to travel -- after the tsunami, the Madrid and London bombings and now Mumbai. And yet in an unsafe, uncertain world, there is a new emphasis on why it is we choose to go or choose to spend. In this climate of deleveraging, every consumer purchase is being reassessed, and the emperor's new clothes will be called out. Really, a $25,000 cell phone, who needs that? Suddenly, the Financial Times' glossy Weekend supplement "How To Spend It" seems horribly out-of-date. If there were someone wise and bold in charge, they would rename it "How To Save It." They could run articles on salvaging everything from historic houses and threatened environments to wobbly relationships. After all, bonding time with families or close friends is not an indulgence, but an investment. Trips that enrich our understanding of other cultures, protect fragile environments or assist impoverished communities are not extravagant, but empowering.
In fact, the emergence of Affluent Activism, which the forecasting company FutureLabs describes as a predicated on the rise of "conscience consumers who are cash-rich, credit-using urbanites who...use credit cards as ballot cards," is here to stay, even as affluence declines. For individuals have learned that they can reward and punish brands because of their social, ethical and environmental standpoints. This evolution seems a reflection of Maslow's hierarchy of needs. The post-World War II generation strived to meet basic needs. The baby boomers then focused on meeting their wants, and now a generation will focus on beliefs. There's already been a boom in spirituality and connecting, bonding trips, yoga retreats and voluntourism.
With the end of excess, there will be a new emphasis on what TrendWatching calls "status stories." Products that convey status will be replaced by experiences that build credibility. People will no longer be trading up, but trading in material symbols for stories with meaning. "I taught English in Vietnam." Or "I learned how to scuba dive with my kids in Mexico." Or "I helped build a school in New Orleans." These claims have been around, but they will gain ground as they have less to do with money and more to do with motivation and values. Now thanks to new media, the special quests that give us our unique identities can be shared too. Technology like social networking and digital scrapbooks allow us to beam these niche sides of our selves to others. As TrendWatching has declared, "Status stories and eco-concerns are a match made in heaven. As consumers' desire to find out (and tell others) about the origins of a product [it] becomes a given, companies will have to take status stories to the next level...how was the product made? By whom? What effect will it have on the environment?"
A return to more meaningful values and an embrace of more mindful spending will bring pain, but it should also allow us to focus on what we have been taking for granted. Remember, the sunlight in the South of France was enough to draw F. Scott Fitzgerald and Picasso years before the fancy boutiques and the red carpet -- and it's still the best part of a visit.
Calling all HuffPost superfans!
Sign up for membership to become a founding member and help shape HuffPost's next chapter