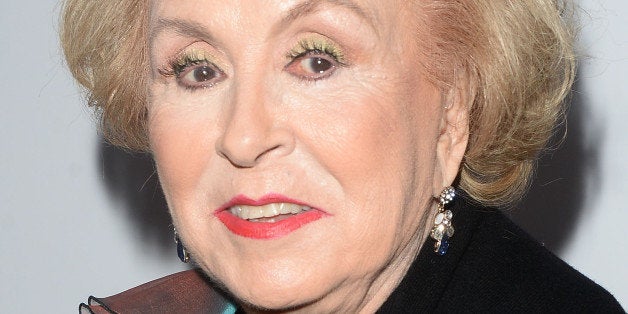 Actress Doris Roberts died last night in Los Angeles. She was 90. Her career spanned 65 years, but she is best known for her iconic portrayal of Marie Barone in the comedy series Everybody Loves Raymond (CBS 1995-2006), a role that earned her four of her five Emmy Awards.
Doris once told me a story about how strongly the character of Marie Barone was engrained in the popular culture. The show was filmed before a live audience, and usually when Doris first entered the scene, the players would hear an audible "Oh oh!" from the studio audience. They knew the sharp-tongued Marie was about to be unleashed and trouble was just one line away.
Doris often attended a weekly acting class, something this veteran actress regularly did up until she died. One Saturday she asked me if I would like to pick her up and go with her to see her long-time companion and friend, actor Jack Betts, do a scene for the class. I could not help but marvel at the fact that an actress of her age and stature felt there was something she could learn. It seemed to me she should have been teaching the class instead of attending it. Doris was the happiest when she was working, learning, or otherwise participating in her craft.
She also truly enjoyed her family, friends, food, and a glass of champagne. Her 2003 autobiography is aptly entitled "Are You Hungry, Dear? Life, Laughs, and Lasagna," a volume she lovingly dedicated to her surviving son and long-time manager, Michael Cannata, Jr, and to her daughter-in-law and three grandchildren.
She loved dining out, and one of her favorite joints was Los Angeles Chinese eatery, Genghis Cohen, where I often joined her and her pal Jack Betts. We also sometimes went to the historic Musso & Frank in Hollywood for special occasions, where she and Jack took me for my birthday a couple of years ago.
She adored our mutual friends Mary and Fred Willard, and relished being a frequent party guest in their home. Fred co-starred in Everybody Love Raymond with Doris, playing the reoccurring role of Robert's father-in-law. Today Fred tweeted #Doris Roberts So sad to lose our friend and brilliant actress. 'And flights of angels sing thee to thy rest.'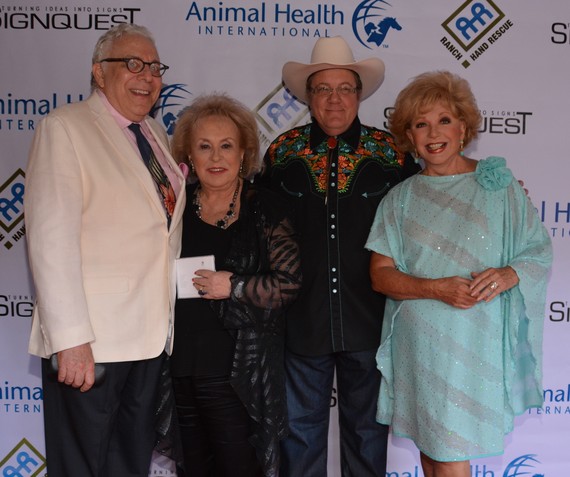 Bernie Shine, Doris Roberts, Bob Williams, and Ruta Lee at Ranch Hand Rescue fundraiser in Beverly Hills in 2014.
REAL LIFE. REAL NEWS. REAL VOICES.
Help us tell more of the stories that matter from voices that too often remain unheard.