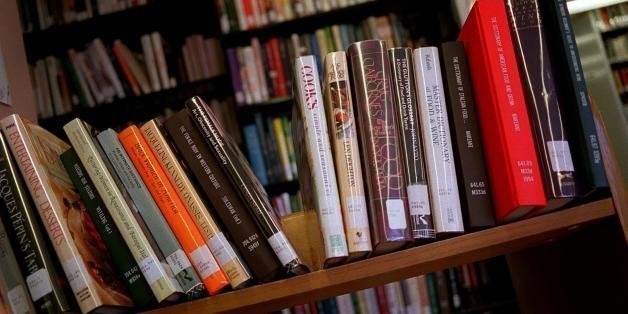 WASHINGTON -- After the story of a former Duquesne University teacher who died in poverty went viral, adjunct professors and activists are petitioning the school to recognize the adjuncts' labor union and bargain for a first contract -- something the school has so far declined to do, arguing it deserves a religious exemption from labor law.
A tribute to Margaret Mary Vojtko, published Sept. 18 in the Pittsburgh Post-Gazette and penned by a United Steelworkers lawyer, sparked discussions on campuses across the country about the working conditions of adjunct professors in U.S. academia. The obituary said that Votjko, an adjunct French professor who taught at Duquesne for more than two decades, died under a heap of medical bills at the age of 83 last month after her teaching contract wasn't renewed.
A university official later criticized the tribute, calling it an effort to exploit Vojtko's death in the midst of a labor dispute between the school and the Steelworkers. But pro-union activists, who say Vojtko was an ally before she passed away, are clearly hoping the appalled reaction to Vojtko's story will put public pressure on the school to recognize the union. That, in turn, could lead to a contract that would bring higher wages and more job stability.
A friend of Vojtko's and erstwhile Duquesne adjunct, Josh Zelesnick, has posted a petition on the progressive CredoMobilize site, calling on the school's president, Charles J. Dougherty, and board of directors to bargain with the union. As of Wednesday, nearly 17,000 had signed on:
We ask that you stop refusing to recognize your part-time faculty's democratically elected union, and bargain a fair contract in good faith with the Adjunct Faculty Association of the United Steelworkers. Part-time faculty deserve a fair and living wage, access to affordable healthcare, and secure contracts.
Zelesnick, whose organizing efforts were chronicled in a series last year by Moshe Marvit at Unionosity.com, told The Huffington Post that the school had originally said it would abide by the rules of the National Labor Relations Act, the Depression-era law that governs union elections. But after a majority of the part-time faculty voted 50-9 in favor of the union, the school challenged their right to collective bargaining. The case is now before the National Labor Relations Board.
A spokeswoman for Duquesne said the school wouldn't comment on the petition and referred HuffPost to an explanation of the school's position written in June 2012 by the school's president, Charles J. Dougherty. Arguing that the NLRB has no place in Catholic teaching, and that recognizing the union could interfere with the school's religious mission, Dougherty wrote that "the Steelworkers appear to be opening a path that could lead to the compromise or loss of our Catholic and Spiritan identity."
"Ethically, it doesn't make sense," said Zelesnick, who's teaching writing at the University of Pittsburgh, and not Duquesne, this year. "I think the university is getting a lot of bad publicity, and they have to realize they can't continue on this course. It would be great to sit down with them and talk about how we move forward ... Catholic social teaching recognizes unions. They're contradicting themselves."
Zelesnick said he met Vojtko last January. She sought him out after reading about him and the union campaign in the Steelworkers' magazine, he said. According Zelesnick, the two spoke about problems Vojtko was having in her department, and they became "quick friends." Zelesnick said Vojtko became a more vocal union supporter once it became apparent she wouldn't be rehired at the university.
Daniel Kovalik, the senior associate general counsel for the United Steelworkers union, wrote the widely read tribute after Vojtko's death. Vojtko received no severance or benefits when her stint with the university came to an end, he wrote. "[U]nlike a well-paid tenured professor, Margaret Mary worked on a contract basis from semester to semester, with no job security, no benefits and with a salary of between $3,000 and just over $3,500 per three-credit course. Adjuncts now make up well over 50 percent of the faculty at colleges and universities," Kovalik wrote.
Kovalik wrote that he'd received a call from her two weeks earlier, in which Vojtko said she was under "an incredible amount of stress." She was receiving radiation therapy for cancer when she died of a heart attack.
The school, however, has said it worked to help Vojtko. Rev. Daniel Walsh, the Duquesne chaplain and director of campus ministry, previously said in a statement that when Duquesne found out about the teacher's troubles, the school invited her to live on campus, and school priests went to visit her frequently in her home over the course of her illness.
The "use of an unfortunate death to serve an alternative agenda is sadly exploitative, and is made worse because his description of the circumstances bears no resemblance to reality," Walsh said in the statement.
But Zelesnick says Vojtko is representative of a larger problem.
"She had no money to save for retirement," Zelesnick said. "And unfortunately, this is what a lot of contingent part-time workers are facing and will continue to if this is how we employ people in this country."
Popular in the Community