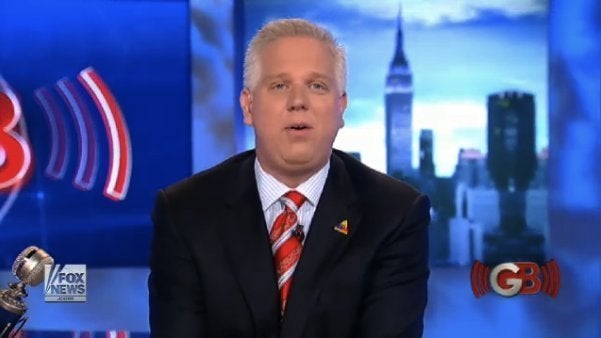 The Anti-Defamation League condemned Glenn Beck on Wednesday for comments he made about Reform Judaism.
Speaking on his Tuesday radio show, Beck brought up the recent letter that 400 rabbis from the Jewish Funds for Justice group took out in the Wall Street Journal against him. He claimed that the list was dominated by Reform rabbis, and dismissed the branch as akin to "radicalized Islam."
Reform rabbis, he said, "are generally political in nature. It's almost like Islam, radicalized Islam in a way." His comparison was "not about terror," he stressed, but "about politics, and so it becomes more about politics than it does about faith."
In a statement on Wednesday, Abe Foxman, head of the ADL, said that Beck's comments were evidence of his "bigoted ignorance." He urged Beck to apologize to the Reform movement--which, according to Media Matters, makes up 35 percent of American Jews. (Full statement below)
It is not the first time the ADL has put out statements criticizing Beck's comments. In November, they called statements he'd made about George Soros "offensive" and "horrific."
LISTEN:
Glenn Beck's comparison of Reform Judaism to radical Islam demonstrates his bigoted ignorance. Despite his feeble attempt to suggest that he was not equating Reform Judaism with Islamic extremist terrorism, the simple fact that he would mention them in the same breath is highly offensive and outrageous.

The truth is that every religious body has political points of view, whether one agrees with them or not. To compare Reform Judaism, which supports democratic institutions, to Islamic extremism, which supports anti-democratic movements and the repression of basic rights - including, for example, the denial of women's rights - is beyond the pale.

Glenn Beck has no business discounting the faith of any people, and he should think twice before commenting on something he doesn't know much about. He owes the Reform movement an apology.
Popular in the Community