Egypt Independent is reporting that Adly Mansour has been named interim president of Egypt following the military ousting Mohammed Morsi.
Mansour was a member of a judiciary that "repeatedly clashed" with Morsi over the course of his presidency, according to The Independent. This was especially true during "Morsi's clumsy attempts to force through constitutional change.[...] Despite his control over Egypt's political institutions Morsi was never able to control the judiciary, many of whom," including Mansour, "were Mubarak-era appointees."
In his speech, army chief Gen. Abdel-Fattah el-Sissi said the chief justice of the Supreme Constitutional Court would step in as interim president until new elections are held. He would be sworn in judges of his court, el-Sissi said. A government of technocrats would be formed with "full powers" to run the country.
Related
Before You Go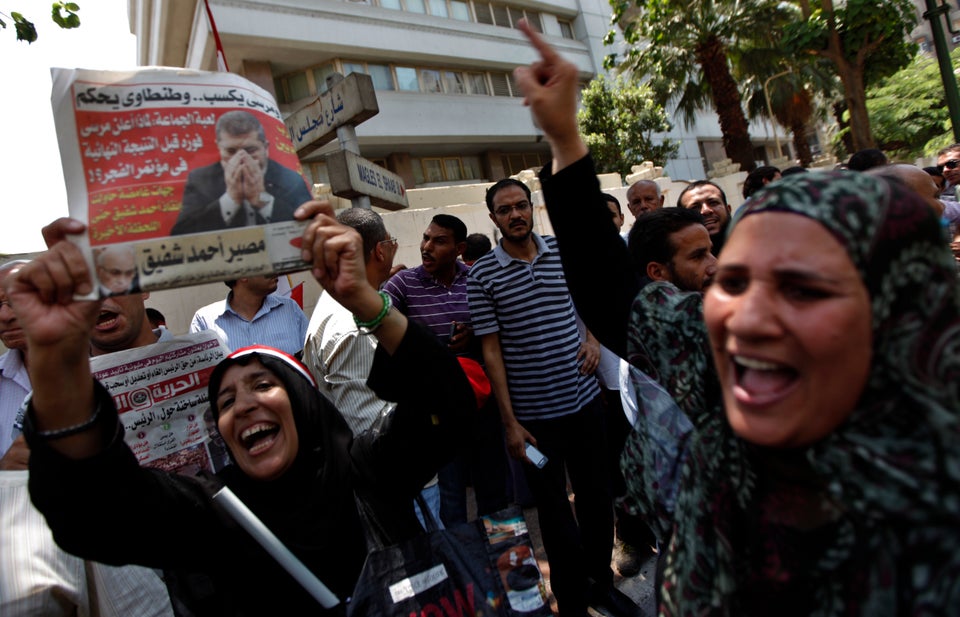 Morsi Defiant
Popular in the Community