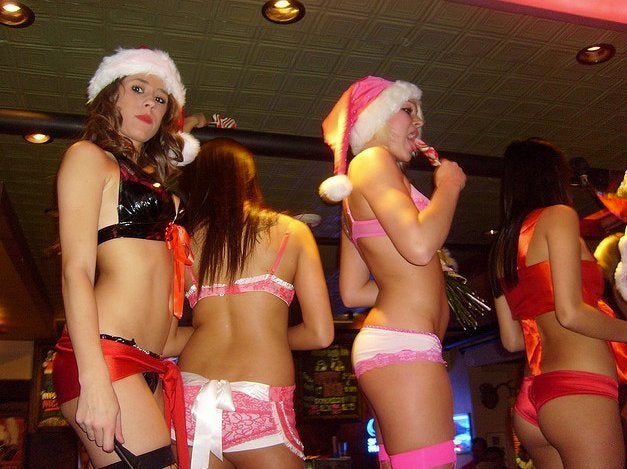 The Admiral Theater (NSFW) , 3940 W. Lawrence Ave., kicks off its toy drive Monday and will offer the free lap dance deal until Saturday, Dec. 17. Donated gifts must be new, and while bringing more than one would help local children, participants will only receive one lap dance per customer, per visit -- regardless of how many toys they bring in.
Last year, the event was held during the Admiral's "12 Days Of XXX-Mas," A.V. Club Chicago reported. That celebration included "girls dressed up like erotically charged elves" and "a stripperfied rendition of The Nutcracker."
This year, participants can catch Nude Pillow Fighting during the toy drive, where strippers will compete for the "Snow Bunny Queen" title. The pillow fighting starts Monday night.
Popular in the Community