WASHINGTON -- Syrian-Americans watched with heightened concern on Monday as a number of Republican governors said they would block Syrian refugees from entering their states after the terrorist attacks in Paris.
The governors' statements were prompted by reports that one of the Paris attackers was able to enter France by embedding himself among the refugees pouring into Western Europe. By late Monday afternoon, at least 17 governors had said they were either closing their states to displaced Syrians or asking to bar Syrian refugees from entering the United States. 
Those of Syrian descent were left pleading for tolerance.
"My grandparents came over 100 years ago to the United States. And my father was in World War II and was in Normandy. We are very proud of being American," said Warren David, a third-generation Arab-American of Syrian and Lebanese heritage.
"If you look at the history of this country, it was built by immigrants," David said. "As horrific as there events that happened in France are, at the same time, I don't think we should blame these immigrants seeking entry into our country."
For 30 years, David lived in Michigan before moving to Washington to run ArabAmerica.com, a website devoted to addressing the Arab-American community's image in the United States. Michigan Gov. Rick Snyder (R) was one of the governors who said he would oppose the entry of Syrian refugees.
While David said he personally felt no fears that the Paris attacks would prompt a backlash against Syrians already in America, others weren't as confident.
"If politicians are using this tone in dealing with immigrants or refugees, it will make people have a negative view on us as Syrians," said George Batah, a Syrian living in Chicago. "I'm not saying something has happened yet, but I would not be surprised if someone would distrust me just on the basis that I'm Syrian."
"It's shameful," Batah said when told that Illinois Gov. Bruce Rauner (R) was one of the governors closing the state borders to Syrian refugees. "You are creating a society where people will hate each other where you are showing that those people are your enemies. That is not right. It is not the truth. Syrian people just want an opportunity to rebuild their lives."
Batah came from Syria in 2013 and began petitioning the White House to take in a greater number of refugees for resettlement this past August. The administration has announced plans to admit 10,000 Syrian refugees during the 2016 fiscal year, with a total of 85,000 refugees admitted from around the world.
Refugees go through a more extensive vetting process than any other foreign nationals entering the U.S., submitting to interviews, security screenings and health tests. The Department of State and the Department of Homeland Security conduct the screenings with help from other U.S.security agencies.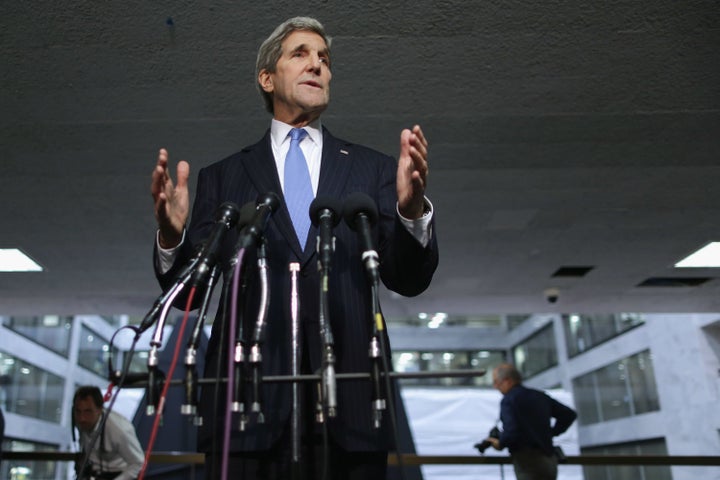 But Obama's plans for admitting refugees have grown incredibly delicate in the wake of the Paris attacks. In addition to the governors refusing to accept refugees, a number of other Republican lawmakers encouraged House GOP leadership to defund any administrative efforts to resettle Syrian refugees within the United States. Several presidential candidates called on the White House to only focus on Christian Syrians. Sen. Rand Paul (R-Ky.) said he would introduce a bill that would put a moratorium on accepting refugees from an estimated 30 countries with jihadist movements.
Despite the growing pressure, Obama showed little indication during a Monday press conference in Turkey that he would back off his initial proposal to admit more refugees.
"Slamming the door in their faces would be a betrayal of our values," he said. "Our nations can welcome refugees who are desperately seeking safety and ensure our own security. We can and must do both."
Other Democratic officials, meanwhile, took the opportunity to reaffirm their commitment to helping with Syria's humanitarian crisis. Connecticut Gov. Dannel Malloy said he would continue to accept refugees into his state, and Washington Gov. Jay Inslee applauded Obama's statement. Former Maryland Gov. Martin O'Malley, a Democratic presidential candidate, has called for the country to accept even more refugees and said that "rejecting those fleeing ISIL's terrorism and persecution is what the terrorists want."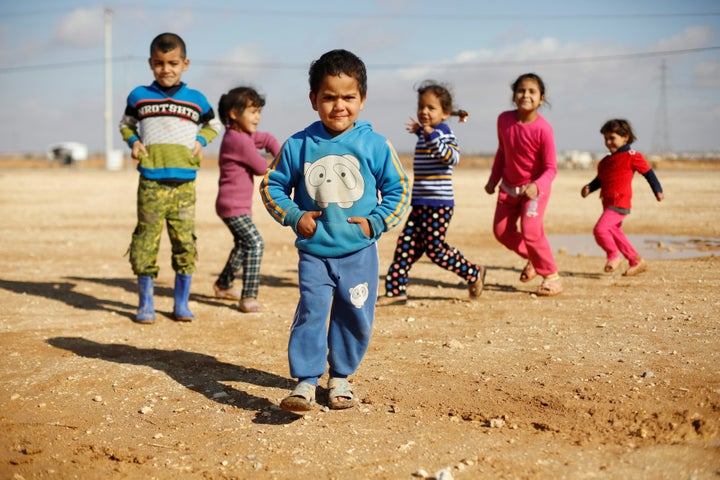 The widening partisan divide over refugee admittance has split certain states. Governors who called on Monday for a ban within their state borders are confronting a number of prominent mayors who have encouraged Syrian resettlement in their cities. One of them, Boston Mayor Marty Walsh, said that "it is not our custom to turn our backs on people who are in need and who are innocent." But he also said he was waiting on guidelines from the federal and state government on how to move forward.
It's not clear, legally, what authority states have in actually rejecting Syrian refugees. Many of those governors who came out in opposition to resettlement have barely taken in any Syrian refugees to begin with. Alabama accepted no Syrian refugees in 2014, according to data from the Department of Health and Human Services, nor did Arkansas and Louisiana. Illinois accepted seven; Michigan took six.
As Walsh waits for instructions, so too do Syrians and Syrian-Americans. Shaza Loutfi, 21, said that a family member had been waiting for more than three years to bring his fiancee over from Turkey, where she'd settled after emigrating from Syria. If Rauner follows through on his pledge to close Illinois to Syrian refugees, it would further delay that reunion.
"There are a lot of innocent people being affected by this. They want to live their life in peace, just like anyone else," said Loutfi, who is of Syrian descent but was born in the U.S. and lives in Chicago. "These are families. There are a lot of children. So when we are stopping people, we are mostly just stopping families from being reunited."
Others were left wondering how long advocates for refugees can withstand the mounting calls for Obama to reconsider his approach.
Omar Hossino, a spokesman for the Syrian American Council, said the last thing Syrians want is for people to come into the U.S. without security checks. He was born in America, but has family in Syria, and said two of his relatives were killed there. He said an Islamic State rocket attack killed his second cousin in March. His first priority is to stop violence in Syria, but for the time being, the U.S. must step up and accept Syrians.
"We don't want ISIS to come here and attack people," he said. "After they're vetted, yes, we should take them in. ... These people were forced to flee because the only other option was being slaughtered."
PHOTO GALLERY
Public Opinion On Refugees Since The 20th Century
REAL LIFE. REAL NEWS. REAL VOICES.
Help us tell more of the stories that matter from voices that too often remain unheard.