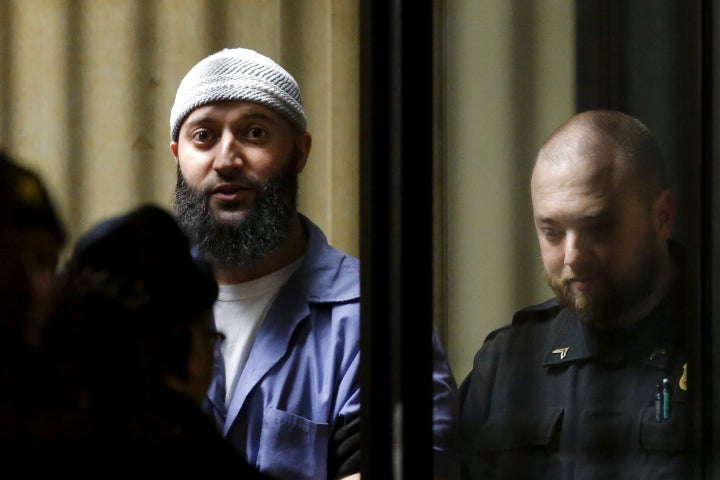 A coalition of defender organizations are urging a Maryland appeals court not to delay the retrial of Adnan Syed, the subject of the popular "Serial" podcast.
In June, a Baltimore judge vacated Syed's conviction for the murder of his former high school girlfriend, Hae Min Lee, on the grounds that Syed's trial attorney, the late Cristina Gutierrez, did not provide effective assistance of counsel. The judge said Gutierrez failed to introduce evidence that called into question cell tower data placing Syed in the vicinity of the murder scene.
Last month, Maryland's attorney general appealed the June order and charged that Syed shouldn't get a new trial in the absence of "new evidence" or a "change in law" since he was convicted.
But the criminal defense organizations are asking the appeals court to subject the state's request to "rigorous scrutiny" and deny it ― in the interests of justice and the "millions" of podcast listeners who may now doubt that Syed murdered Lee.
"The only satisfactory way to resolve the debate between the believers and doubters is through a retrial."
The story of Syed's 1999 trial and murder conviction captivated listeners of the first season of "Serial," which first aired in 2014. In the podcast, journalist and creator Sarah Koenig raised questions about Syed's guilt and how the state of Maryland conducted its prosecution.
In light of the renewed interest in the case, the lawyer organizations say Maryland owes it to the public to get Syed's trial right the second time around.
"Millions will continue to passionately believe that the Maryland criminal justice system failed Mr. Syed, and that he would prevail in a fair trial with competent counsel," the groups' brief read. "The only satisfactory way to resolve the debate between the believers and doubters is through a retrial."
Popular in the Community