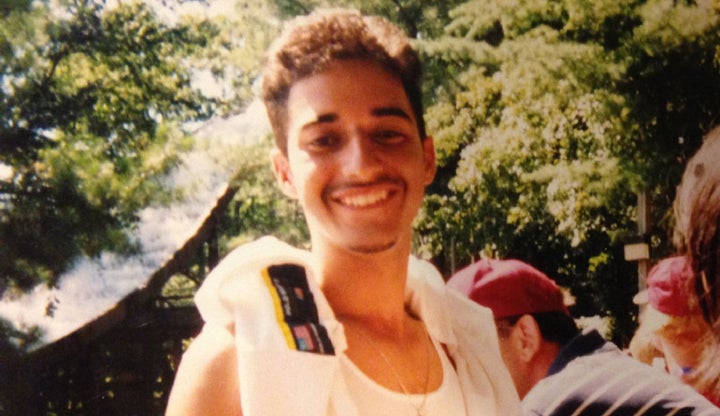 Yet another twist has emerged in the case of Adnan Syed, the subject of the popular "Serial" podcast who is serving a life sentence for murder.
Syed's attorney, C. Justin Brown, says he's uncovered new evidence that could undermine the cellphone data used by prosecutors to convict his client more than 15 years ago.
The document in question is a cover sheet from AT&T that had accompanied a fax of Syed's phone records to the Baltimore Police. According to the motion, the document included a warning that stressed: "Outgoing calls only are reliable for location status. Any incoming calls will NOT be considered reliable information."
This warning was not "properly raised at trial," Brown wrote. If it had, "much of, if not all of, the cellular evidence would have been rendered inadmissible," he said.
"We feel that the fax cover sheet from AT&T is an extremely important piece of evidence and we are bringing it to the court's attention as quickly as possible," Brown told the Baltimore Sun. "We hope the court considers it."
Syed, now 35, was convicted in 2000 for the murder of his Woodlawn High School classmate and ex-girlfriend, Hae Min Lee.
As there was no physical evidence linking Syed to the crime, Brown says it was the testimony of Jay Wilds, an acquaintance who claimed to have helped Syed bury Lee in Baltimore's Leakin Park, together with cellphone tower records, that were central to the prosecutors' case.
Prosectors argued that records of incoming calls to Syed's cellphone placed him near Leakin Park at the time of the murder.
The podcast raised questions and spurred debate about many aspects of the case, including the competence of Cristina Gutierrez, Syed's former defense attorney who died in 2004, the accuracy of both Wilds' testimony and the cellphone tower records, and why Asia McClain, a Woodlawn classmate who said she remembered seeing Syed around the suspected time of the murder, was not called to testify.
Syed, who was 17 at the time of Lee's death, has continued to maintain his innocence.
In February, after years of failed appeal attempts, the Maryland Court of Special Appeals agreed -- in a rare move -- to hear Syed's "appeal of a lower court ruling that denied his request for a new trial," the Baltimore Sun reports. In May, the court called on the Baltimore Circuit Court to reopen Syed's case so testimony from McClain could be added.
The court is now deliberating over whether or not to do so.
In his filing Monday, Brown said that the fax cover letter should also be considered as reason to hold a post-conviction hearing.
"It would be a miscarriage of justice to allow Syed's conviction to stand when this evidence was used to obtain the conviction," he wrote.
The Maryland attorney general's office has not commented on the motion.
Related
Popular in the Community