A judge on Monday ordered the release of Adnan Syed, a Baltimore man serving a life sentence for a 1999 murder he says he did not commit, after overturning his conviction. His case was chronicled in the popular podcast "Serial."
Syed, 42, was released to home confinement after serving more than 20 years in prison. Baltimore Circuit Court Judge Melissa Phinn said she overturned his conviction "in the interest of justice," according to Baltimore Sun reporter Lee Sanderlin.
Prosecutors have not yet said whether they will seek a new trial or drop the charges against him. Phinn gave the state 30 days to decide which course to pursue.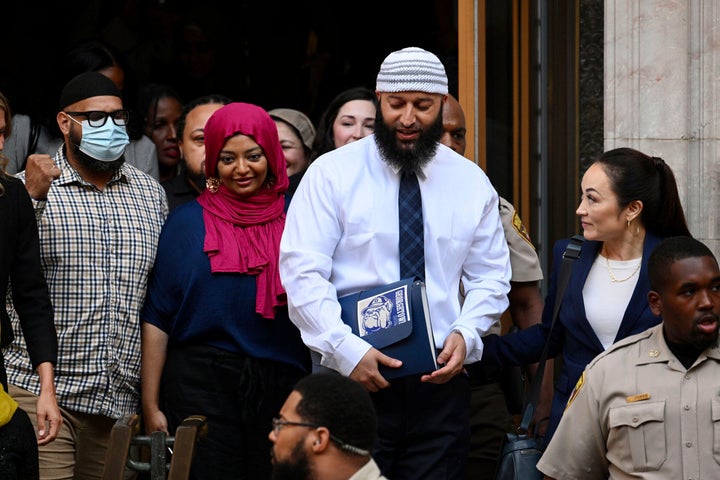 Syed did not make any public comments while leaving the courthouse and entering a vehicle waiting outside. His attorney, Erica Suter, told The Baltimore Sun that he said "he couldn't believe it's real" following the judge's ruling.
Phinn's decision to overturn his conviction follows a request from prosecutors last week. Syed had been convicted in the killing of his former high school girlfriend, Hae Min Lee, whose body was found buried in a Baltimore park. Prosecutors cited a lack of confidence "in the integrity of the conviction" after completing a yearlong investigation with Syed's attorneys.
Lee's brother, Young, attended the hearing remotely from California. Though he told the court he trusted the system, he also said he felt "betrayed" having believed the right person had been brought to justice.
"This is not a podcast for me," he said. "It's real life that will never end; it's been 20-plus years. It's a nightmare. ... This is killing us."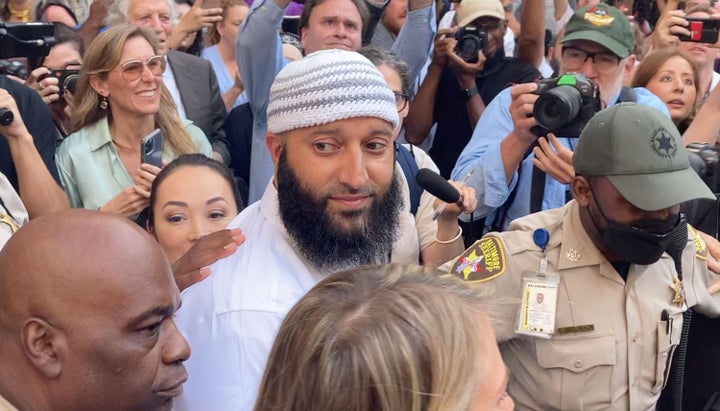 Prosecutors said they weren't asserting that Syed is innocent, but that they have uncovered new evidence that potentially links two previously known suspects to Lee's murder. Evidence about those individuals, who were not identified, had been withheld from Syed's defense attorneys during his trial, according to a motion filed by the Baltimore State's Attorney's Office on Wednesday.
Maryland Attorney General Brian Frosh, in a statement following Monday's court decision, denied that evidence had been withheld ― in what would be a so-called Brady violation ― and expressed dissatisfaction with the decision to vacate Syed's conviction.
"Neither State's Attorney [Marilyn] Mosby nor anyone from her office bothered to consult with either the Assistant State's Attorney who prosecuted the case or with anyone in my office regarding these alleged violations," Frosh said. "The file in this case was made available on several occasions to the defense."
Syed's criminal case captured the attention of millions in 2014 when he became the focus of a hit podcast that raised doubts about the evidence presented against him, including cellphone tower data.
"Serial" podcast host Sarah Koenig was in the courtroom at the time of Syed's ordered release.
In a new episode of the program released Tuesday morning, Koenig summarized the court's decision and some of the reasoning behind it while expressing her own surprise and mixed feelings.
"Yesterday there was a lot of talk about fairness but most of what the state put in that motion to vacate, all the actual evidence, was either known or knowable to cops and prosecutors back in 1999," she said. "So even on a day when the government publicly recognizes its own mistakes, it's hard to feel cheered about a triumph of fairness because we've built a system that takes more than 20 years to self-correct, and that's just this one case."
Popular in the Community