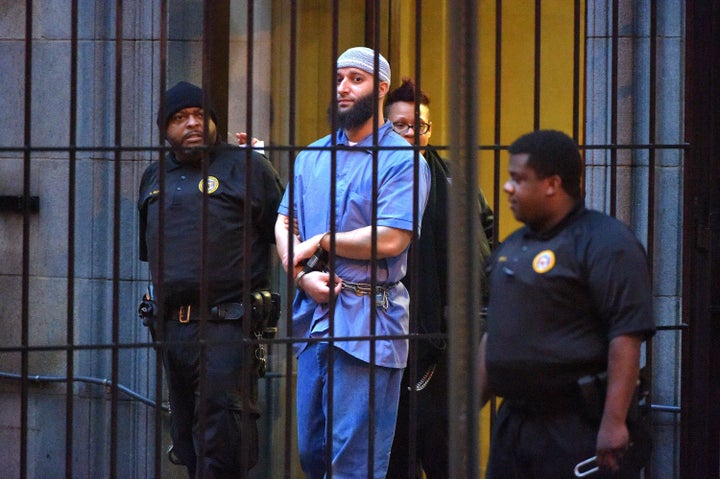 A Baltimore circuit court judge on Thursday vacated the murder conviction of Adnan Syed, the man whose trial for the murder of high-school student Hae Min Lee in 1999 was documented in Sarah Koenig's popular "Serial" podcast.
Syed's lawyer announced that he had been granted a new trial on Twitter:
"I had a feeling in my heart it was going to happen. We are just very happy," Syed's brother Yusuf told the Baltimore Sun. "It's not only a win for us but a win for a lot of people who're stuck in the system because it opened a lot of people's eyes about the justice system."
In a copy of the Maryland court order obtained by The Huffington Post, Judge Martin P. Welch agreed with the defense's claim that the lawyer in Syed's initial trial provided ineffective counsel when she failed to cross-examine the state of Maryland's cell tower expert about the reliability of key evidence. The state had argued that the cell tower data accurately placed Syed at the location near where Lee's body was found.
While "Serial" drew massive attention to Syed's case — it was the fastest podcast to reach 5 million downloads and streams in the Apple Store — it was the unofficial spinoff "Undisclosed" that unearthed crucial new evidence. "Undisclosed," created by Syed family friend Rabia Chaudry, discovered a fax cover sheet from AT&T that noted the unreliability of cell tower information due to a technical glitch.
"Outgoing calls only are reliable for location status. Any incoming calls will NOT be considered reliable information for location," the sheet read. Syed's original lawyer, Cristina Gutierrez, did not introduce it at trial.
The Maryland attorney general's office said in a statement that it continues to consider Syed's conviction valid and suggested it would appeal Thursday's ruling.
"There does appear to be at least one ground that will need to be resolved by the appellate courts," said Christine Tobar, the attorney general's deputy communication director. "The state's responsibility remains to pursue justice, and to defend what it believes is a valid conviction."
Kevin Sali, a criminal defense attorney in Portland, Oregon, who has followed the Syed case, noted that ineffective counsel claims are typically "very hard to win."
"You basically have to show two things: That your lawyer's performance fell below the constitutional minimum standard -- not that they did a bad job or could have done better. What makes that difficult is that a lot of things a lawyer will do or not do are considered judgment calls," Sali said. "You also have to show that if your lawyer had done a constitutionally competent job, the result of the case could have been different."
Thursday's ruling means Syed's claim satisfied both requirements: the judge believed that Gutierrez was "constitutionally ineffective," and that cross-examining the witness may have affected the outcome.
A new trial "is going to be a tough road for the prosecutors in this case," said Charles Ewing, a University of Buffalo law professor and forensic psychologist who appeared on season one of "Serial" as an expert.
"In most cases, the longer time that elapses between retrials tends to favor the defense," Ewing said. "A lot of time has passed, and a lot of the witnesses have made statements about Syed's guilt or innocence. It will be hard to put together a parade of witnesses without bias who can prove he's guilty beyond a reasonable doubt."
The popularity of "Serial" would be an added complication.
"It's gotten so much publicity that it will be difficult to seat a jury," Ewing said. "There are so many people who are aware of this case. Who hasn't heard of it now?"
For Lee's family, the trial will mean reliving painful memories and returning to the spotlight. In February, the family said in a statement that the push for a new trial had "reopened wounds few can imagine."
"It remains hard to see so many run to defend someone who committed a horrible crime, who destroyed our family, who refuses to accept responsibility, when so few are willing to speak up for Hae," the family said. "Unlike those who learn about this case on the Internet, we sat and watched every day of both trials — so many witnesses, so much evidence."
This article has been updated to include comments from the attorney general's office.
Popular in the Community