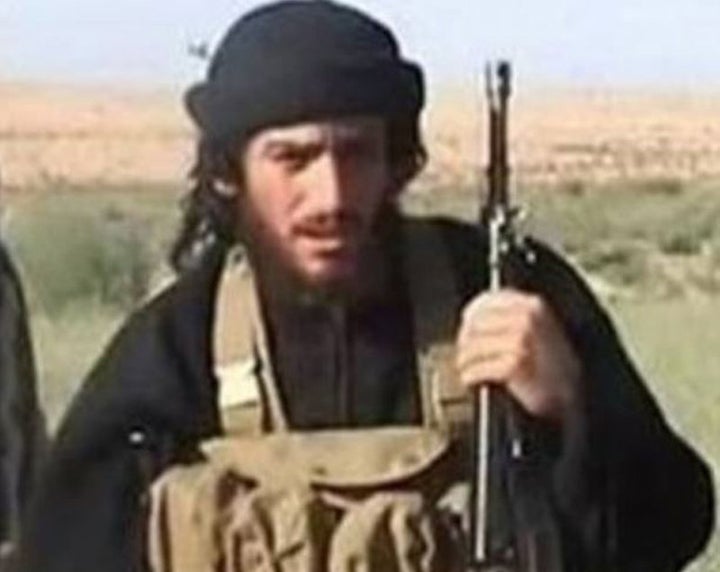 Islamic State militant group spokesman Abu Muhammad al-Adnani has been killed in Aleppo, the organization's Amaq News Agency said in a statement on Tuesday.
Adnani was one of the most high-ranking figures in ISIS. In addition to his role as propaganda chief, he was thought to have been in charge of the group's external terror operations.
The exact circumstances of Adnani's death are unclear, but Amaq said he was "martyred while surveying the operations to repel the military campaigns against Aleppo" in Syria. His death has not been independently confirmed.
Adnani was the voice for many of the group's most notorious propaganda speeches. His messages included calls for supporters to launch "lone wolf" attacks around the world, and the announcement in 2014 that the group had declared its so-called caliphate.
Although he is better known as the group's spokesman, Adnani also played a key part in coordinating and planning terror attacks outside of Iraq and Syria. He is widely reported to have been the head of ISIS' external planning operations, and French intelligence officials believe that one of the people responsible for last year's terrorist attacks in Paris worked with Adnani in Syria.
The spokesman's death is one of the most significant losses in leadership for ISIS since the group seized large amounts of territory in Syria and Iraq in 2014. That same year, the U.S. State Department declared Adnani a Specially Designated Global Terrorist for his senior role in ISIS. In May, the U.S. offered up to $5 million for information on Adnani.
Adnani was born Taha Subhi Falaha in 1977 in Idlib, Syria. He is thought to have been part of the early wave of foreign fighters who traveled to Iraq during the 2003 U.S. invasion of that country. In January, Iraq's Joint Operations Command announced that it had wounded Adnani in an airstrike in western Iraq.
ISIS has lost much of its territory this year, along with some of its senior leaders. In July, ISIS confirmed that one of its key military figures, Omar al-Shishani, had been killed, and earlier this month the Pentagon stated that the leader of the group's Afghan affiliate had died in an airstrike.
Adnani's death, however, is seen as an even more significant loss for ISIS, and leaves the group without its most prominent propagandist.
"Adnani was the most relevant and important figure in ISIS' infrastructure," Javier Lesaca, a researcher at George Washington University's School of Media and Public Affairs, told The WorldPost.
Lesaca, who has extensively studied Adnani and ISIS' communications strategy, said Adnani was responsible for the group's enormous propaganda apparatus, which has helped draw tens of thousands of foreign recruits to the group.
"He managed to understand the importance of strategic communications in terrorism," Lesaca said. "Adnani transformed terrorism into a digital marketing strategy."
This is a developing story. Check back here for updates.
Before You Go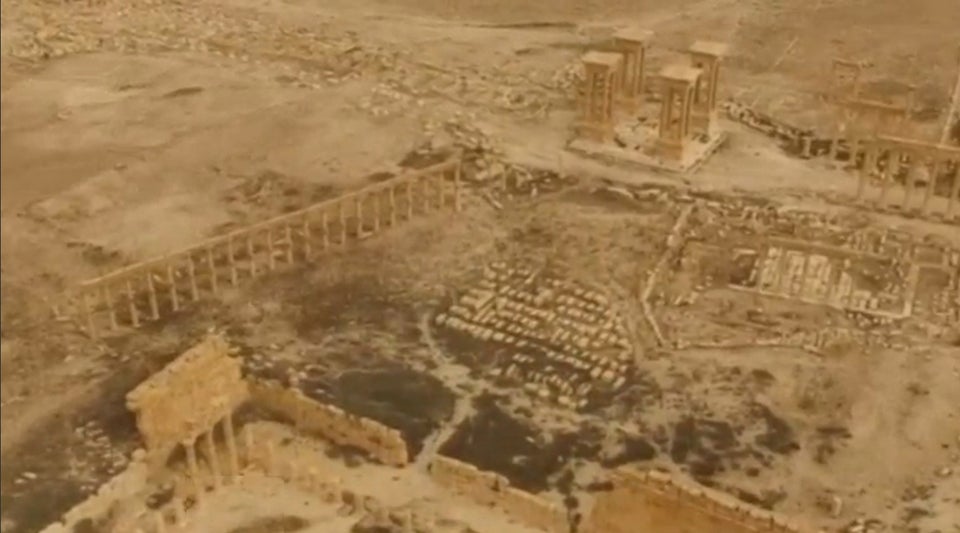 Palmyra After ISIS
Popular in the Community